Welcome to our 33 day Marian Consecration Retreat as we prayerfully anticipate the commencement of the Year of Mercy. Join us as we share the book 33 Days to Morning Glory: A Do-It-Yourself Retreat In Preparation for Marian Consecration by Fr. Michael E. Gaitley, MIC.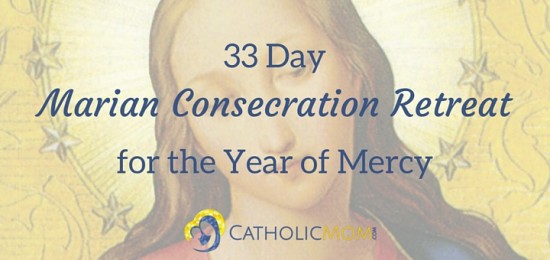 Today's Reflection:
Congratulations! You are almost finished with the retreat. I hope you are excited about the consecration! I remember the first time I finished the retreat. I had completed the program with my husband and the last day just happened to fall on my birthday and the Feast of the Assumption. There as nothing I wanted to do more than go to Mass and officially consecrate myself to Jesus through Mary.
And I think that's such an incredible testament about how powerful this program is, that a girl who LOVES to celebrate her birthday, would gladly step aside and celebrate our Blessed Mother instead. But it's true, that was my heart's desire and I have no doubt it will change the tone of my birthdays for all the years to come.
As you near the end, I would highly recommend getting a nice frame and typing up the consecration prayer. You're going to want it framed in your bedroom or maybe your bathroom - somewhere you can see it everyday. I have the intention of signing mine every year as I complete the retreat again. This program has definitely changed my life and I hope the Blessed Mother touches your heart and changes yours as well.
To Ponder:
How can you clear your schedules so you have the least amount of distractions on your day of consecration to make it special?
Let Us Pray:
Mary, please come and shine so brightly in our lives that you block out everything else. Help us to see the world through your love and with your generous heart!
Copyright 2015 Sterling Jaquith
About the Author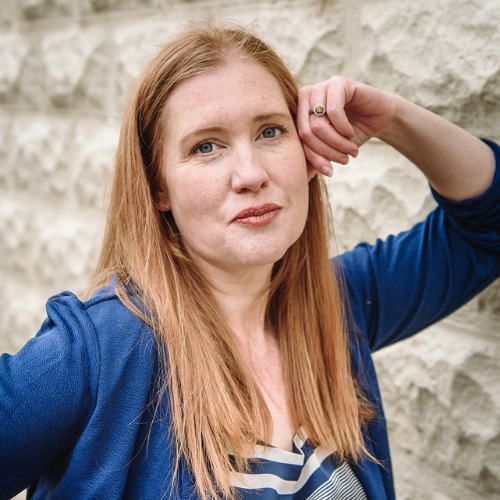 Sterling Jay is a Catholic life coach. She is a wife and unschooling mom of 6 young children and lives in Boise, Idaho. She is a co-host of the Made For Greatness podcast. As an adult convert, she loves sharing her passion for the faith. She believes Catholic moms can change the world! Learn more at MadeForGreatness.co. See her books on Amazon!