Editor's note: The following is an excerpt from Reflections during Advent: Dorothy Day on Prayer, Poverty, Chastity, and Obedience, recently published by Ave Maria Press, and is used by permission of the publisher. --Barb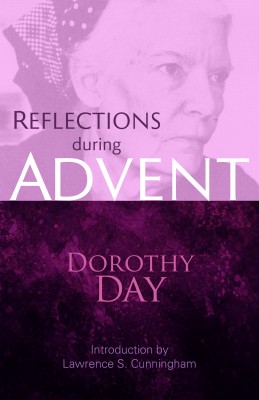 When I was a very little child, perhaps not more than six, I used to have recurrent nightmares of a great God, King of heaven and earth which encompassed all, stretched out over all of us in a most impersonal way, and with this nightmare came also a great noise like that made by a galloping horseman which increased in volume until the sound filled all the earth. It was a terrifying dream and when I called out, my mother used to come and sit by the bedside and hold my hand and talk to me until I fell asleep. That passed, and then a few years later I met a little girl by the name of Mary Harrington who told me about the Blessed Mother and a heaven peopled with saints, and this also was a great comfort to me.
Years passed and I attended high school and college and then went to work for the Socialist and Communist movements in the early '20s. Nevertheless, I often dropped into churches. One winter when I was working in New Orleans and living across the street from the cathedral there I found great joy in attending Benediction. That Christmas a Communist friend gave me a rosary. "You were always dropping into the cathedral," she explained.
I did not know how to say the prayers but I kept it by me. I did not know any Catholics and would have been afraid to approach a priest or nun, for fear of their reading into such an approach some expectation which was not there.
A year or so later my friend, Peggy Cowley, as she was then, gave me a tiny statuette of the Virgin, pale blue and white with hair like golden noodles and a gold wire halo around her head. It came from Czechoslovakia and some friend had brought it to her. She asked in exchange for it a fan my brother had sent me from Riga.
Later, it was my own motherhood which finally brought me into the Church, the joy and thankfulness I felt at the birth of a child. I had to thank God. I felt the need of worship, so Sister Aloysia of the Sisters of Charity who lived at St. Joseph's by the Sea, on Staten Island, taught me my prayers and catechism and I became a Catholic. I had known before, as I am sure many children do, the Our Father and the psalms as prayers and I had heard the canticles sung in the Episcopalian Church where I had been baptized at the age of 12. But the Hail Mary and the Salve Regina and the Memorare were new to me. I was soon introduced to the Little Office of the Blessed Virgin, from which children used to be taught to read in the Middle Ages, and the versicles and hymns became part of my prayer life from then on.
Certainly it was the need to adore, to worship God that led me to religion. A sense of joy and thankfulness and exaltation made me want to raise my arms aloft to the sky and with my whole being praise the Lord. As Charles de Foucauld learned to worship by observing the religious worship of the Arabs, I had learned something of worship from observing the lives of the Jews on the East Side, where I had always lived when I was in New York. The very delicatessen reeked of prayer when I went there in the morning to buy fresh rolls and found the aged Jew alone in his shop with his phylacteries and his skull cap, his psalms before him, standing before his Lord offering up a morning prayer.
God was our Father, so I could approach Him, daring to say, Our Father. But it was reading of Jesus Christ in the New Testament that made me want to put off the old man and put on Christ, as St. Paul said. And who had given me our Lord but the Virgin Mary? It was easy to pray to her, repetitious though it might seem. Saying the rosary as I did so often, I felt that I was praying with the people of God, who held on to the physical act of the rosary as to a lifeline, a very present help in time of trouble. Franz Werfel said of an old woman that she told her beads as though she were knitting garments for the poor.
Your purchase of Reflections during Advent: Dorothy Day on Prayer, Poverty, Chastity, and Obedience through our Amazon affiliate link helps support CatholicMom.com but costs you nothing extra.
About the Author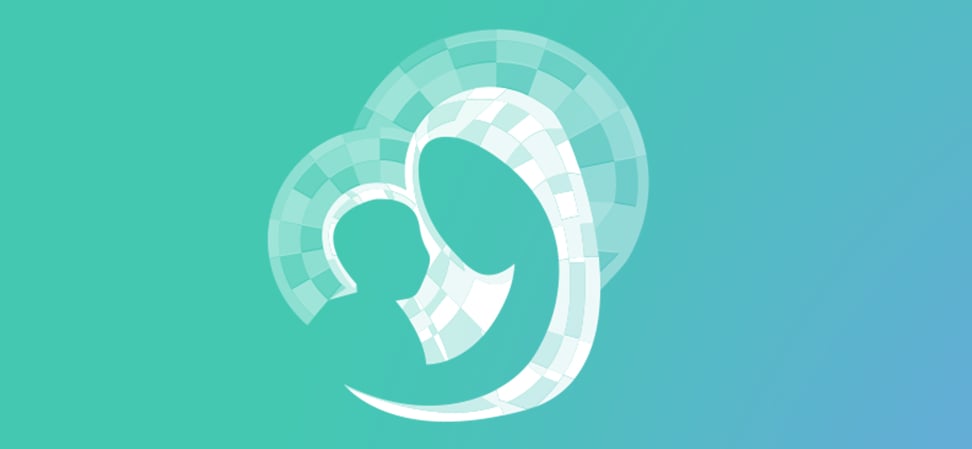 We welcome guest contributors who graciously volunteer their writing for our readers. Please support our guest writers by visiting their sites, purchasing their work, and leaving comments to thank them for sharing their gifts here on CatholicMom.com. To inquire about serving as a guest contributor, contact editor@CatholicMom.com.