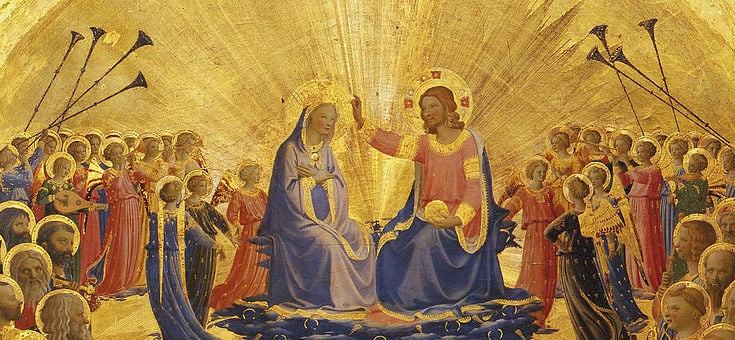 The Coronation of Mary is the Mystery of Generosity. Christ does not guard His rule over creation, but shares it with His people.
The fifth Glorious Mystery, the last mystery of the Rosary, is the Coronation of Mary as Queen of the Universe. Like its predecessor, the Assumption of Mary, I had trouble coming to grips with this mystery when I first began praying the Rosary. I couldn't simply rest in devotion to and love of Mary; Marian devotion wasn't a significant part of my childhood, so I didn't have any stock of love and devotion to draw on. Mary, Queen of the Universe…what did that even mean?
Slowly, slowly, as I read and learned and studied (and prayed), it began to come together. Jesus is our King and Lord, exalted over all things, so that at the name of Jesus every knee must bend; and Mother Mary, who was conceived immaculately and obeyed God in all things, through whom Christ was given to us, was exalted to second place. And judging from Fatima and Lourdes and Guadalupe, she takes an active interest in the well-being of her children.
In my meditation on the Assumption I spoke of the hope that comes to us from Mary's example. As she is, so we can aspire to be. Here, what strikes me is God's generosity. God, infinite, all powerful, self-sufficient, needing nothing and no one, chooses to create a universe. In it He places mankind, men and women, made in His image but infinitely smaller and weaker. And then, He chooses to draw them, and with them all of Creation, to Himself, to be made holy, and to spend an eternity of joy with Him. It will take time, and work; and becoming incarnate as a man, He descends to begin the process…and then He invites us to join Him in the great work, to cooperate with Him. Through His grace, each of us is given the opportunity to work out his or her own salvation through the power of Christ's death and resurrection. We could never accomplish it all on our own; and yet God gives us the ability to work with Him and do as much as we can, in our own lives and in our aid to others.
We see this clearly in the Parable of the Talents. The rich man gave sums of money to his servants to invest, but one, afraid of losing it all, merely kept it safe for his master's return. His master rebuked him: the servant was meant to use the means he'd been given. We are each given a share in Christ's lordship, and are expected to make use of it in our own bailiwick as good stewards of the King.
And in Mary, in her Coronation, we see the end of the process: Mary, crowned Queen of the Universe, Queen of the Angels. Clearly, God is not shy about sharing His power. He shares it gladly, according to our capacities to receive it, for in Christ we are not slaves, but sons and daughters, dearly beloved. Mary is the greatest recipient of this generosity; but we receive it as well, each and every day of our Christian lives. Now we are but stewards; then, we will kings and queens under Christ, the High King, and Mary, the High Queen.
Copyright 2015 Will Duquette.
Image: Fra Angelico, Coronation of the Virgin, public domain, Wikimedia Commons.
About the Author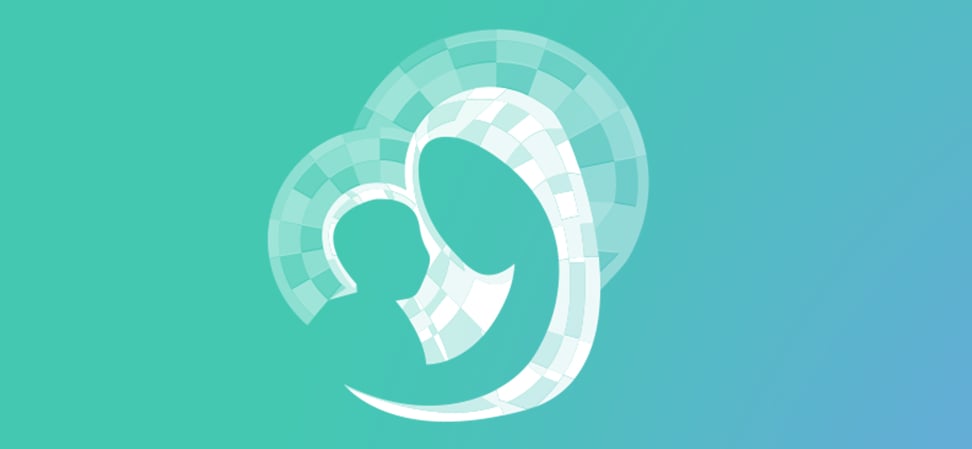 We welcome guest contributors who graciously volunteer their writing for our readers. Please support our guest writers by visiting their sites, purchasing their work, and leaving comments to thank them for sharing their gifts here on CatholicMom.com. To inquire about serving as a guest contributor, contact editor@CatholicMom.com.