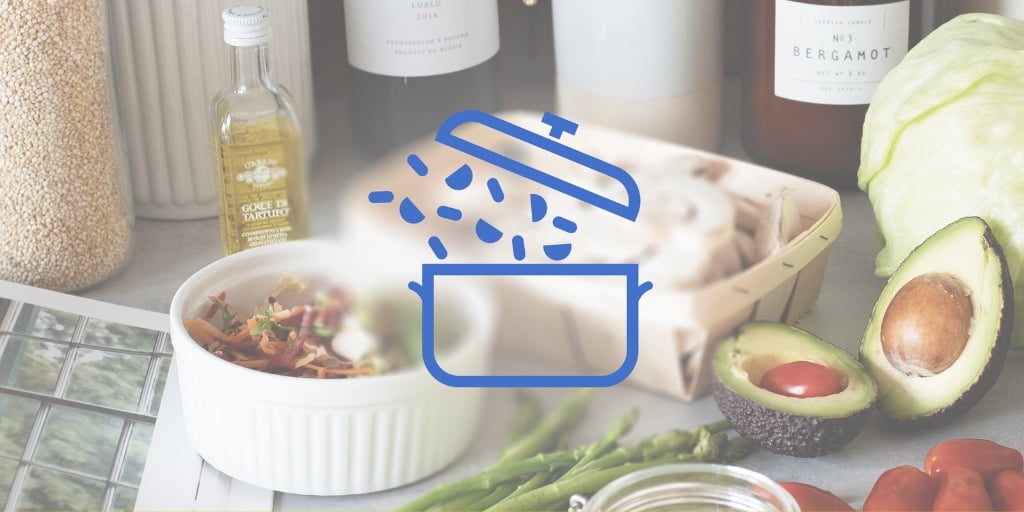 It's quicker to make fish tacos than the beef variety! We started with boxed fish burgers, added a little spice, then chopped them up and folded them into tortillas, along with lettuce and fresh pico de gallo. If I get the chance, I'll mix up the pico de gallo a little earlier in the day, but there's no harm done if I don't get to that until I'm preparing the rest of the meal. These are a crowd-pleaser, and easy to make for a crowd, too!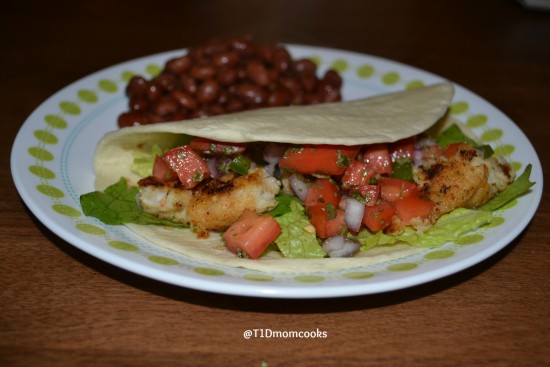 Fast Fish Tacos
Makes 2 tacos (1 serving)
1 mahi mahi burger (pollock burgers also work)
1/4 tsp fajita seasoning
1/4 cup Romaine lettuce
1/4 cup pico de gallo (recipe below)
2 flour tortillas (see note)

1. Place frozen mahi mahi burgers on paper towel. Sprinkle seasoning over burgers; flip and sprinkle seasoning on the other side. Cook on grill or griddle per package directions.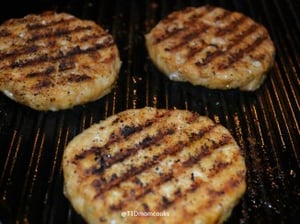 2. Chop burgers into bite-sized pieces.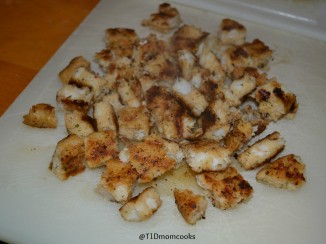 3. Fold pieces of fish, chopped Romaine lettuce and pico de gallo into warm flour tortillas.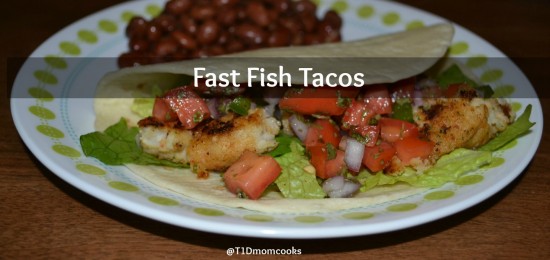 Pico de Gallo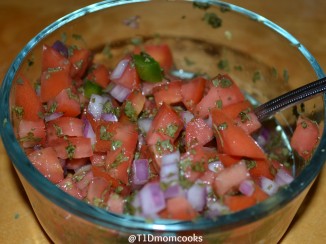 This pico de gallo is so easy to make! Chop a few ingredients, then chill it in the fridge for a few hours. It's delicious on tacos, burritos, fajitas or as a dip with your favorite tortilla chips!
3 medium plum tomatoes (about 1 pound), diced
1/4 cup finely-chopped red onion
2 TBL jalapeno peppers, chopped fine
1/4 cup fresh cilantro
juice of one lime
1/2 tsp kosher salt
Combine and chill for several hours before serving.
Makes 8 servings.
You can find all our Meatless Friday featured recipes here.
Copyright 2015 Barb Szyszkiewicz
Photos copyright 2015 Barb Szyszkiewicz. All rights reserved.
About the Author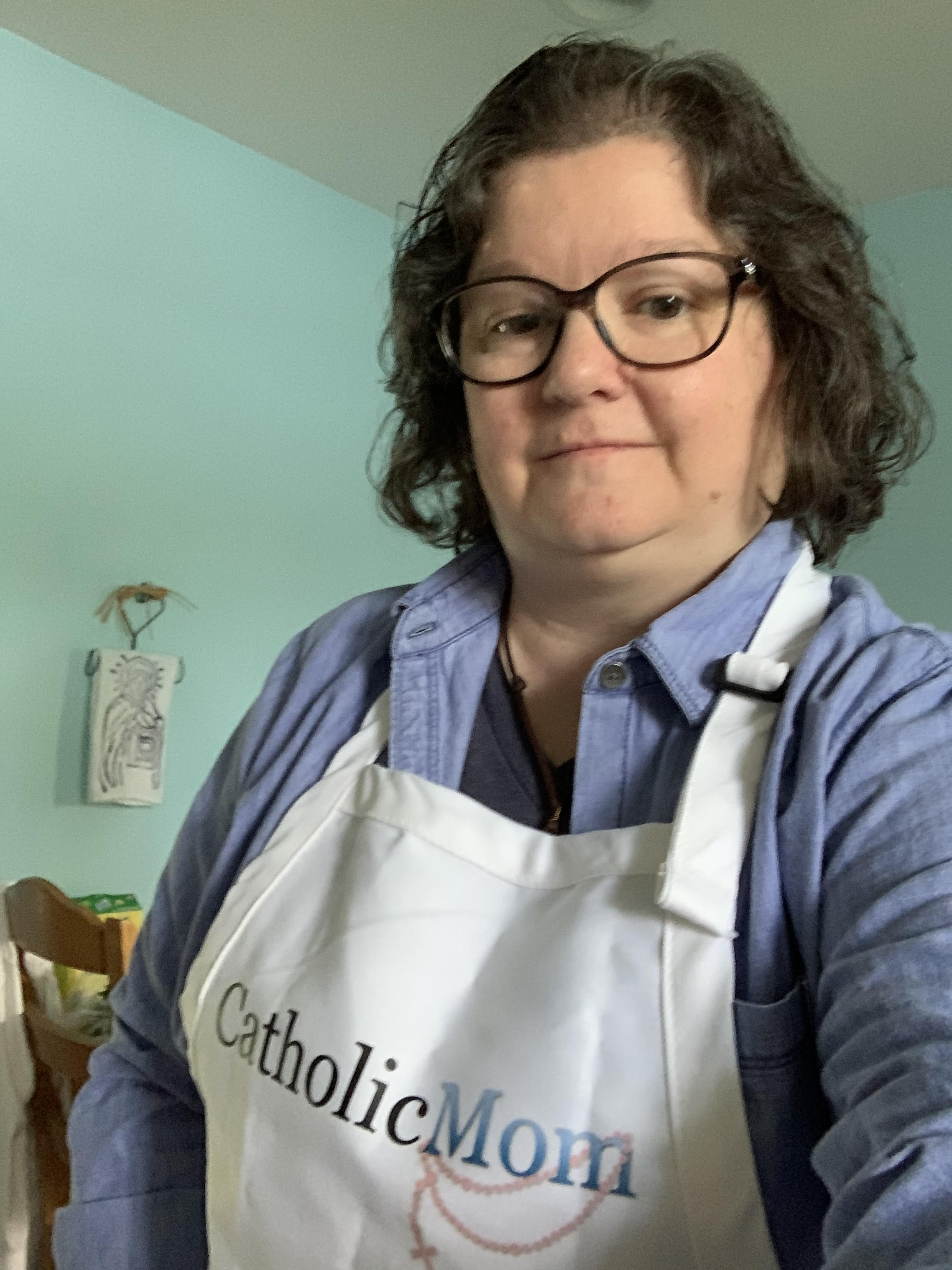 Barb Szyszkiewicz is a wife, mom of 3 young adults, and a Secular Franciscan. She is editor at CatholicMom.com. Barb enjoys writing, cooking, and reading, and is a music minister at her parish and an avid Notre Dame football and basketball fan. Find her blog at FranciscanMom and her family's favorite recipes with nutrition information for diabetics at Cook and Count. Her booklet, The Handy Little Guide to Prayer, is coming in May 2021 from Our Sunday Visitor.