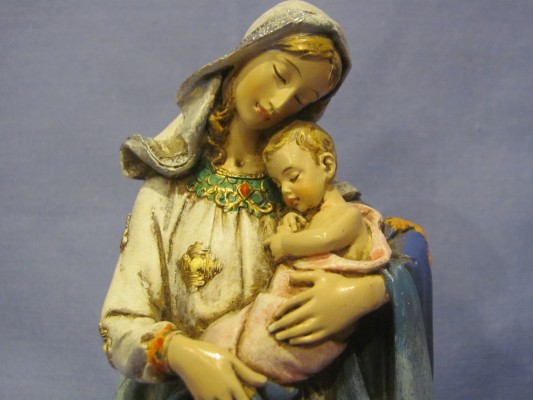 On a cold December afternoon the bell rang and we all scrambled off to our designated spot in the church basement to begin our religion class for the week. Mrs. McClaskey, the 5th grade religion teacher, quickly scrawled the words "Immaculate Conception" on the wobbly green chalkboard and we all stared at those words like they were written in Chinese! "Who can tell me what that means?" was the dreaded first question and I'm certain she predicted all 9 of us would intently stare at our shoes; and we didn't disappoint her! "Well then," she said, "let's look at it one part at a time; the important stuff in life should always be looked at that way."
The lesson unfolded into an experience that still sticks like glue to my mind and my heart. We began by taking a look at the word immaculate. The word in its simplest sense is the exact opposite of the way Sheri's bedroom looks at this very moment," said Mrs. McClaskey. "Sheri, would you please describe how your room looks." Since I was in the basement of a church I knew fibbing wouldn't be an option so I shared the whole rotten truth and painted a picture of my messy, cluttered dirty bedroom. Mrs. McClaskey was my mother and she completely set me up that day! But she did it with love and great effect! She then carefully explained that immaculate means clean, clear; without stain or blemish or mark.
Conception was a tougher word but simply put to our ears, we understood it to mean…the beginning…the VERY VERY beginning only seen by the eyes of God. So putting it all together, we left the church basement that afternoon knowing that Mary, Mother of God was absolutely pure, perfect and clean from her very beginning.
As my age has increased, so has my understanding and knowledge of God's amazing gift to us in Mary's Immaculate Conception. When we think about conception, we think of the beginning of a body, but it's the step before that …it's the beginning of the soul, and in His infinite wisdom and goodness, God created in the mother of His Son, the perfect soul. He created in Mary a soul that was so clean and perfect and pure it would carry the Savior and even the baby in Elizabeth's womb sensed its holiness. The way our Loving Father created Mary is a lesson in His genius and His desire for our salvation. He planned perfectly the physical and earthly dwelling for His Son because only He truly knew the greatness that awaited the world in the person of His Son.
As we gather today to celebrate the Immaculate Conception of Jesus' mother, let's take a few minutes to do an inventory of the "rooms" of our hearts and lives that we could make a little more "immaculate." Blessed Mother Mary, please wrap your loving arms around us and draw us ever closer to your Son.
Copyright 2015 Sheri Wohlfert
Image courtesy of Sheri Wohlfert. All rights reserved.
About the Author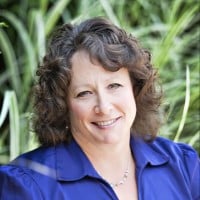 Sheri is a Catholic wife, mom, speaker and teacher. She uses her great sense of humor and her deep faith to help others discover the joy of being a child of God. Her roots are in Kansas but her home is in Michigan. The mission of her ministry is to encourage others to look at the simple ways we can all find God doing amazing things smack dab in the middle of the laundry, ball games, farm chores and the hundred other things we manage to cram into a day. Sheri also writes at JoyfulWords.org.