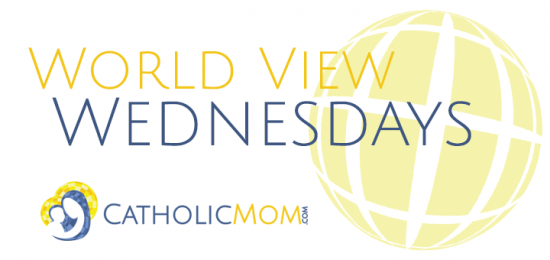 By Loretta Shea Kline, managing editor for Unbound
Freedom from poverty. Fighting corruption. Unity between people of different cultures and religions. Having a reason to hope.
Unbound staffers addressed these and other topics on Pope Francis' recent trip to Africa.
"The pope is characterized by acts of love and compassion toward the poor — often reaching out to them and signifying a new light and hope in life for them," said Teddy Naluwu, coordinator of Unbound's program in Kampala, Uganda. "This is the same purpose for which Unbound exists.
"Thus, the pope's coming to Uganda is indeed a call for me, my community and country mates to reach out to one another, tolerate and support each other without discrimination and sacrifice for one another," Teddy said, adding that this will be especially important ahead of next year's presidential election.
Pope Francis visited Kenya, Uganda and the Central African Republic Nov. 25-30. Unbound serves more than 25,000 families in Kenya and more than 5,000 in Uganda.
Sylvia Wendidda, a social worker for Unbound in Uganda, said she hoped the pope's visit will inspire "peace and unity in our communities" and "togetherness as we prepare for the coming presidential elections."
For Sylvia, a member of St. Joseph's Parish in Busunju, the pope's message of solidarity with people in poverty inspires her in her work with Unbound, whose mission is to "walk with the poor and marginalized of the world." Unbound works with more than 300,000 people of diverse faith traditions in 20 countries in Africa, Asia, Latin America and the Caribbean.
"We are all equal before God, so we need to serve people without discrimination and always give a hand where needed," Sylvia said.
While peaceful elections were on the minds of staff members in Uganda, staffer Regina Mburu in Kenya was struck by Pope Francis' message to young people urging them to avoid becoming a party to societal corruption. Regina attended the pope's Mass at the University of Nairobi.
"My country has been marred by corruption in the recent past, and during his speech he said corruption is sugar that makes the country diabetic; do not develop a taste for that sugar," recalled Regina, communications liaison for Unbound in Africa.
"That statement is quite profound. I hope the leaders in my country and the citizens of Kenya will take that seriously, so that our country can soar to great heights."
Despite rain and cool temperatures during the pope's visit, the excitement in the air was palpable as crowds waited to catch a glimpse of the pope as his motorcade passed. Regina was able to capture one of those moments in photos and video.
"It is a moment that brings all creeds together," she said. "Though I am not Catholic, the pope to me is a representative of Christ, and this made me excited to be able to capture this memorable visit he has made in my country."
Regina captured images of Pope Francis on his way to Kangemi, a slum community on the outskirts of Nairobi. Kangemi is home to some 100,000 residents. Among them is Jacinta Wanjiku, a social worker for Unbound and member of St. Joseph the Worker Church, where the pope celebrated Mass.
Jacinta has been a member of the parish for 20 years. One of her earliest memories is of going to church there with her mother.
"Church was the best place my late mother showed me," Jacinta said. "I am very grateful she did that. I attended church when I was very young, but what I can remember was during Christmas Eve; there was a manger with the Holy Family … at the right corner of the church.
"My mother took me to see it. I was very happy on that day. The church was decorated with a lot of bright colors; there were bright Christmas lights all over. It was the best place I had seen in my life. I thought I was in heaven."
The reality in the streets outside the church, however, can be harsh.
A lack of good roads and access to electricity, substance abuse, HIV/AIDS and tuberculosis, insufficient health facilities and crushing poverty are among challenges the community faces, Jacinta said.
"Many families lack freedom and the choice of making decisions," she said. "Families are unable to sustain themselves and get basic needs. Many families try to fulfill the need of shelter and survive on one meal a day."
Unbound works with close to 1,000 sponsored children, youth and elders through its Kangemi Outreach Program, empowering sponsored members and their families through support for education and other individualized benefits that help them meet immediate needs and their goals for the future. The encouragement of sponsors through financial support and letter writing is another important benefit.
Pope Francis has repeatedly called for solidarity with the world's poor. He has made it a central focus of his papacy and visits marginalized communities wherever he travels. One positive outcome of his visit in Kangemi was that the government improved roads in the community ahead of his arrival.
"The muddy paths have been reconstructed to make it more accessible for the pope's motorcade," Jacinta said, lamenting that it took a visit from the pope for improvements to be made.
In his speech in Kangemi, Pope Francis denounced injustices that keep residents living in dire circumstances. He also encouraged residents to embrace the values they have that the rest of the world needs, lauding the "wisdom found in poor neighborhoods."
He cited, among other examples, caring for the sick, sharing food with the hungry (for "there is always room for one more seat at the table") and "showing patience and strength when faced with great adversity" as positive traits of poor neighborhoods. He said they were "values grounded in the fact each human being is more important than the god of money," and he thanked Kangemi residents for "reminding us that another type of culture is possible."
Jacinta talked about a strong sense of community that exists in Kangemi.
"In Kangemi, people live in great harmony," she said. "They care about each other. A good example was during the post-election violence [in 2007], Kangemi was the only slum that was peaceful. The men in the slum took shifts to take care of the women and children, besides the government's security personnel."
She also noted practical aspects of community life that are strengths, such as the wide variety of food available from vendors at a low cost and the many avenues for socialization through churches and programs of Unbound and other NGOs.
The fact that that Pope Francis chose to visit Kangemi means a lot to her, Jacinta said. She said she was in disbelief when she heard the news that he would visit her community.
"The last time the pope [John Paul II] visited Kenya, in 1995, I was a very small girl," she said. "I did not understand the significance of his visit. Now I am all grown up, and I understand that this is a big deal.
"He is coming to my church, in my village. How awesome is that?"
Stand in solidarity with a family living in poverty. Sponsor a child today.
Copyright 2015 Unbound.org
About the Author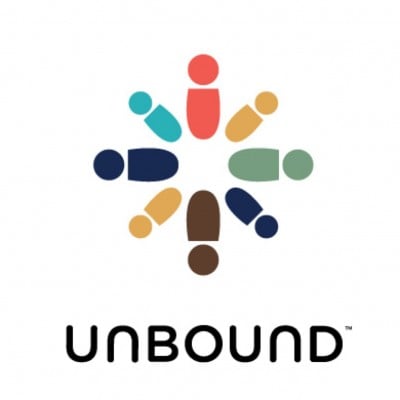 Unbound is an international nonprofit founded by lay Catholics grounded in the Gospel call to put the needs of the marginalized and vulnerable first. We build relationships of mutual respect and support that bridge cultural, religious and economic divides. We bring people together to challenge poverty in 18 countries. We invite you to join us. Find us on Facebook or Twitter.