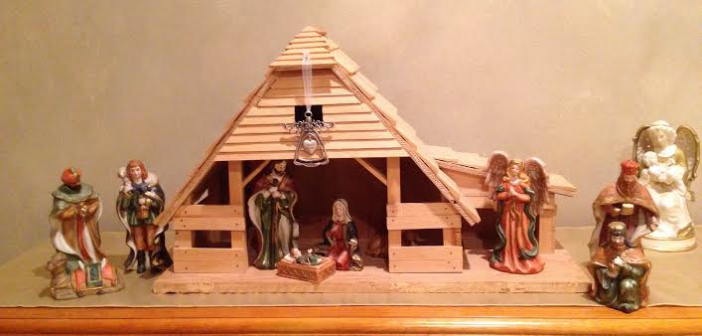 God loves a cheerful giver. 2 Corinthians 9:7
Merry Christmas and Happy New Year! Sorry I missed saying those words before they holidays passed us by, but I unplugged for two weeks and filled the time with family, friends and a trip to Kansas. It was a great trip and the long hours in the car gave me some great time to think and reflect on the holiday and the year that has evaporated right before my very eyes! Christmas is always so much fun but it never really plays out exactly the way I picture it in my mind. I was reminded of all the things "I didn't do" when we got home from Kansas and I sat opening all of the beautiful Christmas cards that came in the mail. Sending cards was on this years list of "to do's" but I'm sad to say instead it made it to the list of "Christmas didn'ts."
I love turning the calendar page to December 1 and the feeling of hope and enthusiasm that goes with it. This year I had great plans to send lovely cards with our family picture and a creative family newsletter. I planned to decorate beautifully and maybe even use some real evergreen for the first time. I was going to remember to thank all the people who help our family like the mail lady, the ladies at the bank, the folks at the gas station and the dozens of other kind helpful people who touch our lives and let them know they are appreciated. I really wanted to go to a nursing home and visit someone lonely or choose a child that needed a special gift at Christmas. I wanted to find some parents who needed a boost to make Christmas merrier. I wanted to reach out with joy to someone who needed to know the love of the season. I was even gonna go all out and do the shopping on a December date that didn't begin with a 2 and I was going to have the wrapping done days before the unwrapping.
You might be wondering how it all turned out. Did my plans become reality you might wonder…well…not so much! I didn't send cards but I love reading all the ones I got from those of you who lovingly mailed them. As for the decorating…well…yeah, about that; here's how it went down. Since the tree set-up is an annual relay race between Jason and Shannon which is a show in itself, set-up couldn't happen until Shannon got home from Ohio for Christmas break. In fact the tree didn't even go up until the 13th. Instead of adding something new like fresh greens to the holiday decor, I left half of the decorations in the attic and didn't put them up at all. It's still festive; I guess you could even call it "vintage" if you define that as old, mismatched, handmade and simple. I'm sure Martha Stewart would gasp and perhaps even require medical attention if she stopped by 12777 Pratt Road for a peek. As for the plan to share treats and Christmas cheer, that was pretty much a bust too! I didn't even make goodies this year. I didn't make the holiday easier or brighter for anyone who was lonely or in need and I feel pretty rotten about that. I finished the shopping just in time to put it in the car and leave for Kansas and I wrapped presents Christmas morning. I think it's fair to say it was a Christmas DIDN'T!
I suppose I could leave it at that and feel like a holiday flop but that would be wrong. The Wise Men didn't arrive right away, so I've decided I still have time. Christmas is a season, not a day. According to the Church calendar, I have until the 10th of January to celebrate so I plan to do just that! When I began to think about all my "didn'ts" my mind drifted to my "dids." I had to remind myself about all the things that were great. The older I get, the more I am beginning to realize the moments and events I don't plan are often the best of all. I didn't plan to get a bean bag game designed for the lawn for Christmas and I certainly didn't plan to play game after game with it in the dining room but it was a hoot! I didn't plan to go offline for two weeks but I did and that time was replaced with cards and games and coffee by the Christmas tree. I didn't decorate and bake in a way that was magazine-worthy but we enjoyed the goodies given to us by others. I think the biggest didn't will lead to the biggest did. Even though we didn't reach out to others the way I intended, that's the part of Christmas spirit that I will hold in my heart and honor for the next twelve months. Instead of the twelve days of Christmas, I'm going to do one day of Christmas for twelve months. While staring at the manger on the altar in church I decided I will pick one of those things I didn't do, like make a thank-you tray of goodies, visit someone lonely or offer a gift to someone struggling each month and spread Christmas out all through 2016. For any of you reading this who feels like they had a few Christmas didn'ts…why don't you join me and give a little Jesus all through the year rather than jamming it all into two weeks in December?
A Seed To Plant: Make a list of people who need a little Christmas love all year and make a plan to deliver a little Newborn King to each of them.
Blessings on your day!
Copyright 2016 Sheri Wohlfert
Image courtesy of Sheri Wohlfert. All rights reserved.
About the Author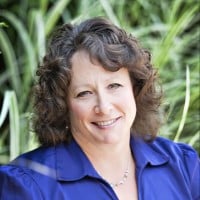 Sheri is a Catholic wife, mom, speaker and teacher. She uses her great sense of humor and her deep faith to help others discover the joy of being a child of God. Her roots are in Kansas but her home is in Michigan. The mission of her ministry is to encourage others to look at the simple ways we can all find God doing amazing things smack dab in the middle of the laundry, ball games, farm chores and the hundred other things we manage to cram into a day. Sheri also writes at JoyfulWords.org.