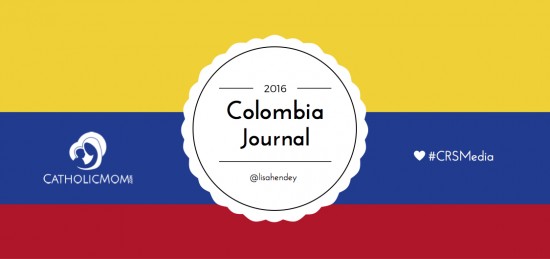 It's hard to define what "today" was in Colombia. In reality, it feels as though yesterday spilled into today in a blur of travel adventures, amazing new friends, and--of course--first sips of Colombian coffee!
We arrived in Bogota last night and quickly made our way through customs and to our hotel. In a way, we probably should have stayed at the airport. Going to the hotel was sort of a "tease" that there would be rest. But my typical attitude on trips such as this one is that there will always be time for sleep when I'm back home again. I hit my comfy bed at the Bogota Holiday Inn at 12:15 am. My alarm went off just a few hours later, rousing me at 3 to meet our group of travelers in the hotel lobby. We were scheduled for a 6:08 am flight to Pasto. Had all gone according to schedule, we would have been at our next destination before most of you were hitting your cars to drive to work.
Alas, all did not go according to schedule. We sat on the runway in Bogota for two hours, only to be turned back due to fog in Pasto. If you want to know why this matters, take a look at the airport's description. I wouldn't have believed how crazy-short-and-crosswindy (yes, that's my technical description) the runway could possibly be. Once we were taken off the plane, we spent several hours in a "holding pattern" in the Bogota terminal. This was actually a wonderful time to get to know our fellow travelers. With me in the media delegation are Drew Mariani and Fr. Rafael Capo. I know Drew well from last year's trip to Tanzania, but this is my first time meeting Fr. Capo. The few hours we spent chatting and anticipating the week turned out to be quite pleasant. I learned today that Colombian travelers seem far more patient than their American counterparts. Despite all the waiting, I did not witness a single person becoming impatient. Even the children were champs!
The good news is that we finally did arrive. We were met by the CRS in-country staff who whisked us away from the airport and into Pasto central for an amazing meal at a restaurant called Pueblito Viejo Restaurante. What a feast! I had an amazing mushroom chicken dish, but the specialty here seems to be the fresh seafood. Every menu item on the table looked amazing! And of course there was fresh bread and more of the coffee to top off a great conversation and orientation to our travel time here.
After the very late lunch, we made our way to an important stop on our itinerary: a transitional refuge program for "IDPs" - Internally Displaced Persons. I want to do a full post on the important work of this program. We are learning so very much about the ongoing civil conflict here in Colombia (65 years in duration), and its impact on Colombia's people. Along with an official overview of the services provided, we heard firsthand from a brave 34 year old mother of four who had made her way to the center three weeks ago in search of not only shelter, but also hope for her precious family. She described to us the heartbreak of being turned away forcibly from her small itinerant farm in the middle of the night with no means of supporting her children. At the center, she is receiving not only shelter, but also long term skills to provide a future for herself and her family.
Listening to this woman's courage, it was hard for me to hold back the tears I felt spilling out of my tired eyes. Gratefully, after her presentation we were treated to a tour of the facility by the residents. They also hosted us for coffee and pastries. My Spanish is pretty terrible, but I'm finding courage to try a few new phrases at every stop. At the IDP program, I was encouraged in this by the scores of children who greeted us in English phrases, counting to ten, telling us their names and repeatedly coming up with hugs and "God bless you!" smiling well-wishes. They are all precious! To protect the identities of these new friends and ensure their safety, I am unable to share the photos I took today. But believe me when I tell you that their smiles are now etched in my heart!
We have a 6 am call time tomorrow, so I need to sign off now to ensure at least a bit of sleep. Stay tuned for more posts coming in the next few days!
Please join me in praying through the intercession of Colombia's patrons Our Lady of Chiquinquirá, St. Louis Bertrand, and St. Peter Claver for the success and safety of our journey.
For more information:
Copyright 2016 Lisa M. Hendey
About the Author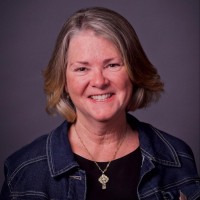 Lisa M. Hendey is the founder of CatholicMom.com, a bestselling author and an international speaker. A frequent radio and television guest, Hendey travels internationally giving workshops on faith, family, and communications. Visit Lisa at LisaHendey.com or on social media @LisaHendey for information on her speaking schedule or to invite her to visit your group, parish, school or organization. Visit Lisa's author page on Amazon.com.