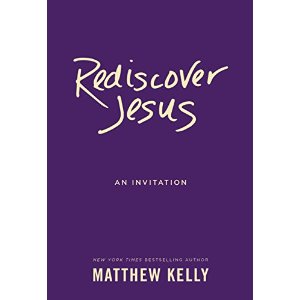 As Catholics, we often think that we know Jesus. After all, most of us have been hearing the stories of his life since we were small children. They are part of who we are, and that is good. But sometimes, we can feel too familiar with the stories and we start to tune them out because we have heard them over and over again. What new thing could we possibly learn?
Yet, knowing about a person doesn't mean that we actually know them. Matthew Kelly of DynamicCatholic.com invites us to actually know Jesus in his latest book, Rediscover Jesus: An Invitation. He invites us to have a dynamic relationship with Jesus – one that would change our lives in more ways than we could ever imagine. "The more we discover who Jesus truly is, the more we will place him at the center of our lives. . . . The more we place Jesus at the center of our lives, the more life begins to make sense.
Kelly challenges us to consider our answers to two important Jesus questions: Who do you say that Jesus is? and Who does Jesus say that you are? He also examines the Great Commandment: "You shall love the Lord your God with all your heart, with all your soul, and with all your mind. . . .You shall love your neighbor as yourself." (Matthew 22:39) This commandment seems straightforward and simple, but it "may also be one of the hardest aspects of the Christian faith to live. . . until we learn to love ourselves as God wants us to, our ability to love others will be limited and deformed." This type of self-love is not full of pride and self-interest. Rather, it is one that is rooted in humility.
Living as Jesus calls us to means living a radical generosity, practicing forgiveness, and loving others with an agape love. We also need to pray in order to have a meaningful relationship with God. Kelly explores all of these aspects of Christian life, as well as the importance of self-denial, an idea that is not popular in the world today. "Each time you deny yourself is a spiritual exercise, a spiritual push-up that strengthens the soul. This allows the soul to increasingly respond to grace and choose what is good, true, noble, and just in every situation." Kelly encourages us to work to close the gap between "the person we are and the person he created us to be."
Rediscover Jesus is intended for all Christians. There is no discussion of the Mass or any of the sacraments. The book is weaker for it. Nevertheless, Kelly has a great deal of thought-provoking material in these pages. It serves as either a good introduction to the person and call of Jesus or as an important wake-up call for those of us who have been just going through the motions. No matter where we fall on the spiritual spectrum, we all have room for improvement.
In addition, Dynamic Catholic is offering a "Best Lent Ever" program for this upcoming Lent which will feature daily two-minute videos focusing on the topics covered in Rediscover Jesus. Find out more at http://dynamiccatholic.com/bestlentever/.
Buy this book through our Amazon link and support CatholicMom.com with your purchase!
Be sure to check out our Book Notes archive.
Copyright 2016 Patrice Fagnant-MacArthur
About the Author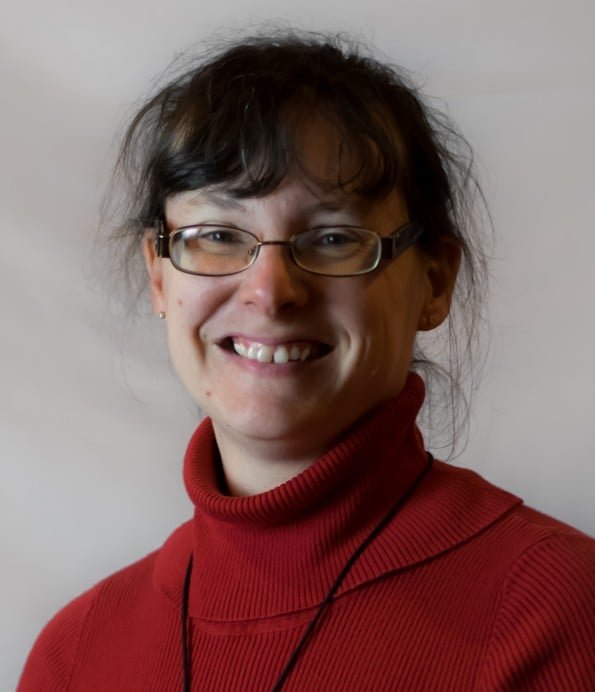 Patrice Fagnant-MacArthur has a Master's Degree in Applied Theology and is the author of The Catholic Baby Name Book, The Power of Forgiveness, and Our Lady of La Salette: A Mother Weeps for Her Children. A mother of three, she is the editor of TodaysCatholicHomeschooling.com as well as a freelance writer and editor.