The oversexualization of our culture is certainly nothing new, and most likely on a steady incline. I am not a woman who keeps up with pop culture, reads women's magazines (other than BH&G), or watches soaps or talk shows. Yet, it is almost impossible to stay completely guarded from some of the cultural scandals and outbursts, especially when on social media, which, let's face it, even my grandmother is (God help us!)
I never really had an opinion on breastfeeding one way or the other before having my own children. It certainly made sense to me that it was natural, primordial, and even necessary for the species to exist and thrive. I don't remember ever being bothered by a woman publicly nursing her child, most likely due to the relative discreetness of the action, as well as the "ordered" maternal tenderness, that probably struck me as incredibly normal.
When I became a mother, it became highly important to me that my baby had the best of everything. This didn't necessarily mean the best rocker, state-of-the-art crib, or any other of the latest doohickeys or gadgets on the market. What it meant was providing the most natural gestation, safest entrance into the world, and healthiest start possible. It was a given that my baby would be smothered in love, but I wanted to make sure he was also given the most responsible start I could give him. Breast milk is physically and mentally the best for a baby, and therefore it was never a question.
Breast milk provides the ideal nutrition for infants. It has a nearly perfect mix of vitamins, protein, and fat -- everything your baby needs to grow. And it's all provided in a form more easily digested than infant formula. Breast milk contains antibodies that help your baby fight off viruses and bacteria. Breastfeeding lowers your baby's risk of having asthma or allergies. Plus, babies who are breastfed exclusively for the first 6 months, without any formula, have fewer ear infections, respiratory illnesses, and bouts of diarrhea. They also have fewer hospitalizations and trips to the doctor. -WebMD
As I began nursing my baby, I was shocked to learn how scandalous it appeared to some (even women), and how others took offense to it. Friends began sharing stories of nursing their babies, even under a cover (which is an extreme challenge), and being publicly reprimanded, as if doing something indecent, suggestive, and even perverse. One friend even shared a story of being publicly shamed in church by her pastor, while nursing under a cover.
This was certainly disheartening, as I was sure that a fraction of those reprimanding were equally as offended by the "unnatural" sexual displays of promiscuity, perverse behavior, and indecent exposure that has become acceptable and sought after in our culture. From books (50 Shades of Grey), to media (Game of Thrones), to music (Rihanna's S&M), "it's a rarity to see our favourite pop stars dressed in any clothing at all."
I was so thankful for little moments of camaraderie, such as the Luvs commercial with the breastfeeding mom! Finally, a spark of sanity in the midst of all the mixed-up messages of media. And then, a few plus years into motherhood, I am again reminded of our backwards mentality. If you haven't yet heard the hype about actress Alyssa Milano, who recently posted a (rather discreet) picture of herself nursing her child, it has apparently turned more heads than if she had posted a nude photo of herself.
I didn't pay much attention to it, until I caught the clip of Alyssa appearing on the Wendy Williams talk show. The short clip I saw of the two discussing public breastfeeding was so outrageous that I couldn't possibly ignore it. I don't know if it was more discouraging that Williams spoke on behalf of over-sexualized America, or that public disgust hasn't been louder.
Williams began the conversation by pointing out the backlash over Milano's posted breastfeeding picture, and then sheepishly admitting that she was also "opinionated" about the matter. Williams, who was ironically wearing nothing but (what looked like) a long shirt, stated, "I don't need to see that" in regards to breastfeeding. She suggested instead that a woman "go to the car" and feed her baby there. Milano had a stellar comeback to this, in which she challenged Williams on why it was acceptable to show an image of Miley Cyrus wearing only suspenders covering her breasts, but not for a mother to publicly nurse her child.
Williams, who is a mom, admitted her belief that breasts are "more sexual than a feeding thing." Williams was comfortable with the scantily clad Miley Cyrus image, in which breasts were being sexualized, and not with a mother modestly showing her breasts while nursing her baby. She wasn't sure exactly why she felt this way, and had no desire to address her own disordered issue of over-sexualization further.
Williams' defense was that "breastfeeding is only a particular amount of time. The rest of your life, your breasts are sexual things." Milano tried to bring logic back into the conversation, by pointing out biology, and the dominant mentality in most of the world. Thankfully, Williams, who did breastfeed her son for a short amount of time, showed some amount of reality, in admitting "that's my issue." Reality was short-lived, however, as she went on to say, "It makes me very uncomfortable," and then showed another scantily-clad celebrity, who recently became a mother, saying, "I'd rather see that than breastfeeding."
Now, I am in no way sanctifying Milano; I am just thankful for her public clarity on this dysfunctional contradiction. I also got a kick out of Williams asking Milano if she is dressing differently now that she is a mom, and Milano responding in dry amusement that she is dressing differently now that she is forty-three. Meanwhile, Williams, who is almost ten years her senior, was again wearing what can only be described as a longish shirt.
Womanhood has a beauty all its own. It is gentle, and fierce, simple and complex, comforting and challenging. Likewise, the female body has never been in need of embellishment or overexposure to captivate its audience. Something very special happens when a woman becomes a mother; primarily the fulfillment of her nature! Endowed in this gift is the ability to bear, as well as nurture her child with her own body. If nothing else has given her pause to reflect on her divine formation, motherhood certainly must. This is another moment, a divine appointment with God, in shedding his grace on her. Motherhood should never been seen as a detraction from her nature or even her physical appearance. In a righteous and morally just culture, motherhood adorns a woman and gives her great honor. Therefore, let's take a cue from this lesson, and not buy into the focus on body image (especially after baby), or the need to dress in order to receive validation or attention. "Life" certainly does not stop when you become a mother, albeit not the same; it is realistically a new beginning!
Copyright 2016 Kimberly Cook
About the Author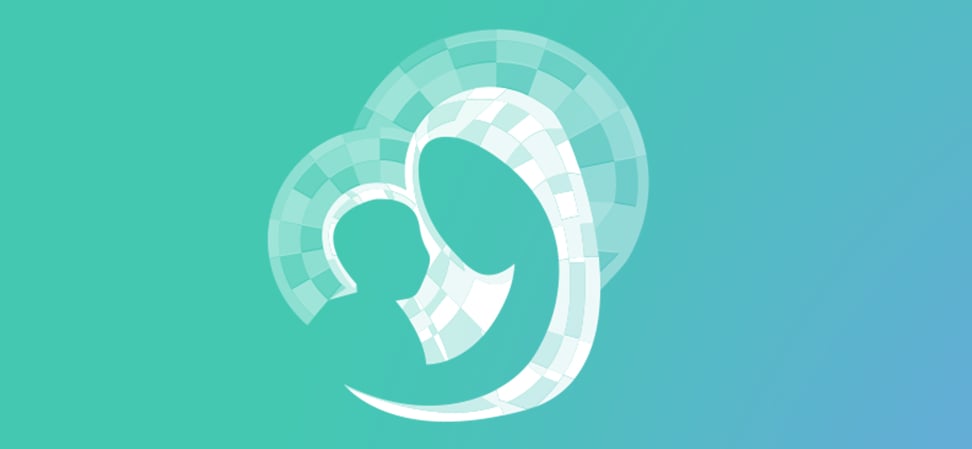 We welcome guest contributors who graciously volunteer their writing for our readers. Please support our guest writers by visiting their sites, purchasing their work, and leaving comments to thank them for sharing their gifts here on CatholicMom.com. To inquire about serving as a guest contributor, contact editor@CatholicMom.com.