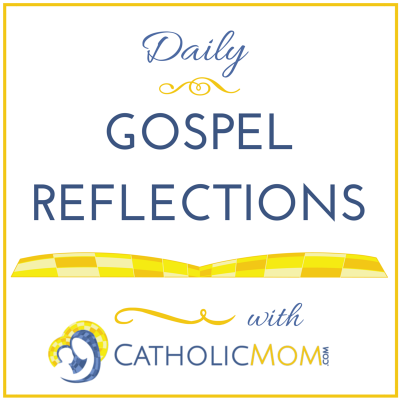 Today's Gospel: Mark 3, 13-19
"Hey," my sister's email began; "Can a friend of mine contact you to chat about Church?" Sure, of course, came my quick response. But, she continued, don't go all Catholic on her, she just has generic questions.
Just keep it to Jesus. Got it, he is kinda my favorite anyway so that should be easy enough.
Within a day I received an Instant Message on Facebook and our discussion began. She shared her life was missing something, especially now that she had two small children, but didn't know exactly what she was searching for. Yep, got that and could totally relate.
We chatted about Jesus and the powerful role the Scriptures had played in my own re-commitment to following and loving Jesus in 2005. We discussed spiritual reading and coming together with others to talk about what we had read, and how sharing the journey is always more fruitful. Then we tackled the question about where to worship.
My advice was to pray and follow her heart. My family had recently changed to a new Catholic Church after feeling a tug in our hearts that it was time to go, although it was difficult at first, we never regretted, even for a moment, answering that stirring. She shared that there was something about the Catholic Church that always moved her when she entered. I suggested that maybe that was the place to start, if for no other reason than to rule it out.
A few months later I received one more correspondence from her – the boys were being baptized and she had begun RCIA in preparation for entering the Catholic faith the following Easter. Jesus is still sending out the appointed to share the good news.
Ponder:
What event or circumstance, that Jesus has clearly touched, can you use to share His message of love with others?
Pray:
Lord, help me to see that like the Apostles, I am chosen by you. Chosen to be with you, and provided all that I need to share your message of love.
Copyright 2016 Allison Gingras
Allison Gingras is founder of Reconciled To You and host of A Seeking Heart on Breadbox Media weekdays at 10 am EST. Allison writes, speaks and shares about living an every life of faith. She created the "Words with" daily devotional App Series: Words with Jesus, and offers presentations on Forgiveness; Trust; and the Blessed Mother.
About the Author