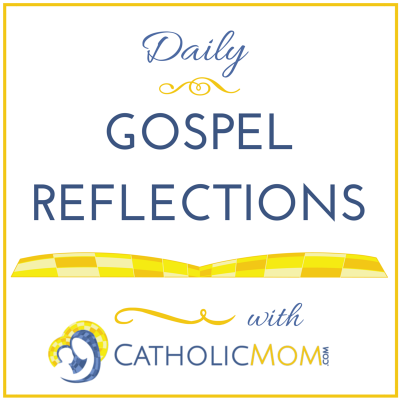 Today's Gospel: Luke 13, 22-30 - 21st Sunday in Ordinary Time
Will I be strong enough? If I am not, will I have the humility to ask for God's assistance?
One day at the playground, I watched this little guy struggle to get himself up the ladder and in position to enjoy the park's long and winding slide. At first, he waved off the efforts of his doting dad to help him in this seemingly arduous task. After a few agonizing and futile moments, he had to admit his defeat and accept assistance if he was to have any chance of experiencing the awaiting thrill and excitement the slide had to offer! Once resolved to his own limitations and ready to rely on the strength of the father (which obviously far surpassed his) – it was quite literally smooth gliding.
How often do I struggle to achieve some great feat of holiness or some semblance of saintliness in my life and fall short. On my own, I can not achieve holiness or sainthood. Though the Scriptures clearly call me to both. The narrow gate will remain narrow if I try on my own accord to get my big proud, stubborn head through it! Today's Gospel reminds me that God's grace is sufficient to strengthen me for whatever temptations or obstacles come before me; and without the gift of His grace I will not be strong enough. Like the little tyke at the park, I need my Father to lift me to new heights so that I may enjoy the thrill and excitement of whatever lies before me.
Ponder:
With what will you humble yourself and seek God's assistance with today?
Pray:
Father, allow your grace to be sufficient for overcoming my weaknesses. Help me to put aside my pride and fears that keep me from seeking you in my every need. Heavenly Father, please strengthen me.
Copyright 2016 Allison Gingras
Allison Gingras is founder of Reconciled To You and host of A Seeking Heart on Breadbox Media weekdays 10 am ET. Allison writes, speaks and shares about living an every life of faith. She created the "Words with" daily devotional App Series: Words with Jesus and offers presentations on Forgiveness; Trust; and the Blessed Mother.
About the Author