During a trip to the mall with my daughter last week, I discovered that the calendar kiosk still has a few selections left -- at 75% off! -- which is proof that if you've procrastinated pursuant to your planner purchase, you still have options. Not a big fan of the leftovers? Online sites sell planners year-round, so no, you're not off the hook!
I'm a firm believer that everyone should have a planner, and, like any other organizational tool, your planner should fit your styles. Perhaps you've been delaying your purchase because you're in pursuit of the perfect planner. If so, here are a few things to ask yourself as you head online or to the mall to make this VIP (very important purchase).
Feel free to skip over the styles that don't apply and focus on your styles.
Do you need to see it? I need to see it folks can be very picky about the view. Some like month-at-a-glance, while others are die hard day-by-day planners. Finding the view that works best not for just your life, but for your personal preference plays a role as well. Personally, I need to see white space. A cluttered planner stresses me out, so trying to cram everything into one of those pocket-sized calendars is an absolute guarantee I won't use it, no matter how cute the cover is.
Do you like to be busy? I love to be busy folks need calendars that travel easily. Many I love to be busy people choose electronic planners and apps for just that reason. Whether you choose paper or electronic, however, finding a consistent home for your planner is key. A lost planner is of no use whatsoever, and is more stress-inducing than no planner at all.
Do you drop and run? Then you need a place to corral all of those appointment cards and reminders or you need a planner that makes them obsolete. Electronic planners or desk planners may rise to the top for this style because it's less likely that we'll set down a device that serves multiple functions and forget about it than a single-function paper planner. Your personal style may also lead the way here. An I love stuff/drop and run person may gravitate toward a different planner than the I love to be busy/drop and run person.
Do you know you put it somewhere? Once again, location is key. While personal style may lead the I know I put it somewhere organizer to a particular planner, the most important thing for someone with this organizational style is deciding on a consistent, convenient home for the planner so that it always goes in the same "somewhere." Electronic planners, desk calendars and the ever-faithful kitchen calendar just might do the trick.
Do you cram and jam? Electronic planners and apps may be your saving grace. Not only do you not have to worry about deciphering all the information you crammed into a small square on a paper planner, but their electronic counterparts will notify you of all the things you tried to squeeze in as well.
Do you love stuff? If so, you might be reading this post hours after you started it because you made a run to the mall to check out those 75% off calendars! Using just one calendar is often your battle. Notice that I said using, not owning. I love stuff is not my primary personal style, but I do love stationery stuff, so you'll find multiple calendars in my house. Each has its purpose, however, and when it comes to scheduling appointments, they all must go on one calendar.
As with any organizational tool, if you choose a planner that fits your styles, you're not only more likely to use it today, you're more likely to develop the habit of using it long-term. And, if you can organize your time, organizing your stuff will be a piece of cake.
NEXT WEEK: get ready to show us your planner! We'll have a linkup where you can share your own blog post about your planner and how you use it. No blog? Tell us about your planner in the comments.
Copyright 2016 Lisa Hess
About the Author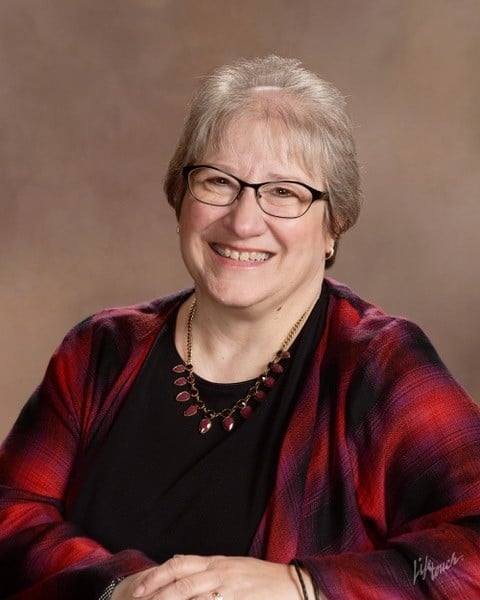 Transplanted Jersey girl Lisa Lawmaster Hess is the author of a blog compilation, three novels, and three non-fiction books, including the award-winning Know Thyself: The Imperfectionist's Guide to Sorting Your Stuff. A retired elementary school counselor, Lisa is an adjunct professor of psychology at York College of Pennsylvania. She blogs at The Porch Swing Chronicles, Organizing by STYLE, and here at Catholicmom.com. Read all articles by Lisa Hess.