To enjoy all of my Philippines Journal entries and travel with me and Unbound, click here.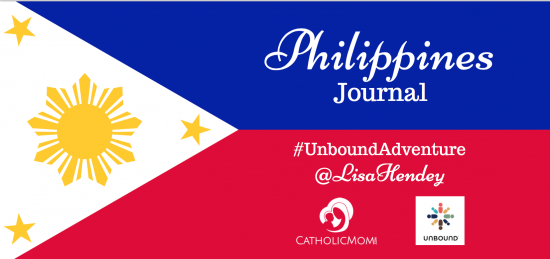 I'm not sure what--if anything--Kenny Rogers has to do with the Philippines, but for some reason I have the words to The Gambler stuck on autoloop in my brain this morning. It's probably a combination of a few factors:
I've been on this weird out-of-body journey for the last thirty-six hours, flying Fresno-->Los Angeles-->Toyko-->Manila
It was "exciting" (to spare you the details) finding my way to my hotel in the middle of the night
For some reason my body is on California time (16 hours behind) and my internal clock is confused
And probably most importantly I had breakfast at Kenny Rogers Roasters
Today is blessedly a "buffer day" before our Unbound trip gets underway. I didn't realize when I was planning my departure how much I would need these few extra hours to get my body and brain acclimated.
Kenny Rogers Coffee
Outside, the sloppy rain makes it easy for me to follow the "don't leave the hotel without the group" rule. So breakfast happened next door, at Kenny's.
My fellow travelers are starting to arrive. We stood out at Kenny Rogers not only because we look different, but also because most of us are sporting our Unbound lanyards and nametags. So we began to introduce ourselves and share our stories.
I've already figured out that discovering other people's motivations for being a part of this trip is going to be a major blessing. One unifying factor for most of us is the love we have for both Unbound and our sponsored children or elders. But each of the first three sets of friends I've met so far point me to other motivators:
A father and son sponsor combo, both busy with career and responsibilities at home in the "real world", taking an adventure to enjoy precious time with each other
A sponsor around my age hoping to learn more about her good friend's Philippine heritage
A precious sponsor who recently lost his beautiful wife and takes this trip in her memory to meet the boy they sponsored together for several years
There will be so many stories like these along the way. For me, a collector of stories, these encounters are more precious than collecting tangible souvenirs. I am praying today for the grace to watch carefully, to listen actively, and to share effectively. To be here is both a privilege and a responsibility.
So let's hope that the two cups of Kenny Rogers coffee I guzzled with breakfast will kick in soon! We have an orientation meeting and dinner in a few hours. Until then, I have time to pray, to reflect, to regroup, and to hum a few bars of The Gambler as I count my blessings.
You've got to know when to hold 'em
Know when to fold 'em
Know when to walk away
And know when to run
You never count your money
When you're sittin' at the table
There'll be time enough for countin'
When the dealin's done
And just because you now too probably have it stuck in your head, I gift you a few moments with Kenny:
https://youtu.be/Jj4nJ1YEAp4
My patron saints for this adventure will be St. Lorenzo Ruiz of Manila and his companions, who gave their lives for their faith, and Nuestra Señora de Guia (Our Lady of Guidance). Please join me in praying for Our Lady's intercession in the work of Unbound and for the courage and conviction of St. Lorenzo to lovingly reach out to those most in need.
For More Information:
About the Author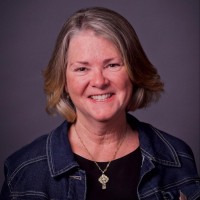 Lisa M. Hendey is the founder of CatholicMom.com, a bestselling author and an international speaker. A frequent radio and television guest, Hendey travels internationally giving workshops on faith, family, and communications. Visit Lisa at LisaHendey.com or on social media @LisaHendey for information on her speaking schedule or to invite her to visit your group, parish, school or organization. Visit Lisa's author page on Amazon.com.