When deciding how to make the season of Lent a fruitful journey, my first thoughts are that I have been a little slack so it is time to step up my game. I want to be a heroic, enthusiastic apostle with extra this and extra that, only to find myself later dozing in the garden during a critical time. Over time, I have learned I am more successful when I commit to bite sized practices that are baby steps; doable one-day-at-a-time practices.
Last Advent, Loyola Press, offered free daily reflections for Advent written by Dr. James Campbell, editor of the new book The Joy of Discipleship by Pope Francis. Thousands of people signed up and participated. This Lent, a new series will be offered, free of charge for the 40 days of Lent. Already, sign-ups are more than double the original Advent series. I took a few minutes with Dr. Campbell to learn more about the coming Lent Reflections.
First the basics. The series, "Lenten Moments of Mercy," consists of daily reflections for every day of Lent from Ash Wednesday through Easter. Each reflection takes about 3 minutes and is grounded in the Mass readings of the day. Doing the math, I realized that 3 minutes x 40 days is 120 minutes or about 2 hours: only twice what Jesus was looking for from his disciples in the garden, and I don't have to do it all in one sitting. It is a little step each day.
When I asked Dr. Campbell what he had in mind as he wrote the series, he said, "The Lent meditations for me are to bring people more deeply into the season being celebrated and for that to happen there has to be a coherent guide through the readings of the season." This is evident as each reflection is grounded in one of the Mass readings of the day. Dr. Campbell addressed this, saying, "In this way each meditation resonates as an Echo of the Church in the season. It is important to listen to the voice of the Church as you prepare for this important celebration in the liturgical year. These reflections become a small way to practice the faith and the transforming power of the liturgy in your life. It is about who the word of God is calling us to be that day." Ideally a person would read the readings of the day along with the meditations. The readings can be found online or in a daily missal.
It is more than just doing an activity, indicates Dr. Campbell. "I'm hoping through these readings this will be one avenue where they will be moved by the Holy Spirit to a close relationship with Jesus Christ with a greater understanding of who Jesus is calling them to be as a disciple." They are essentially reflections in Discipleship.
This relationship with Jesus can be seen in different ways. Dr. Campbell notes, "We have a very privatized sense of what it means to have a relationship with God. We have a lot of people saying 'I think God's calling me to do this' or 'God's calling me to do that.' But in the iconic meeting of God and humanity in the Exodus, when God calls Moses, he doesn't call Moses just to have a personal relationship with him, he calls Moses to start a social revolution, to let his people free, to take them out of the bondage of Egypt." Relationship leads to action. Dr. Campbell continues saying "The Pope is effectively saying the same things when he says that the reason we do these things is not so that we can feel good for ourselves but because God is calling us to be missionaries."
Ultimately, the journey through Lent is meant to be transformative and renewing. As a final though Dr. Campbell shared, "I would hope people would come away with perhaps more coherent thoughts about God's call to me to be a disciple and what is it that I have to do today to take a step in that direction. It's always about taking the first step."
Take a step today and sign up for a daily reflection. Subscribe to the email and starting Ash Wednesday a new reflection is delivered every day into your mailbox. You can give two hours to the Lord. Even if it is 3 minutes at a time.
Copyright 2016 Elaine and Chris Weickert
Lenten Moments photo courtesy of Loyola Press. All rights reserved.
Super-Disciple photo copyright 2016 Chris Weickert. All rights reserved.
About the Author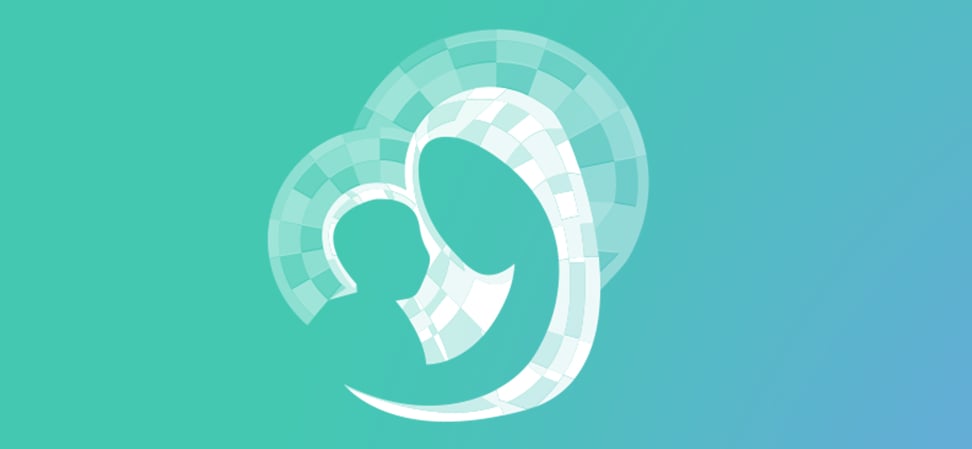 We welcome guest contributors who graciously volunteer their writing for our readers. Please support our guest writers by visiting their sites, purchasing their work, and leaving comments to thank them for sharing their gifts here on CatholicMom.com. To inquire about serving as a guest contributor, contact editor@CatholicMom.com.