During this Extraordinary Jubilee of Mercy, Pope Francis has called us to especially live out the Corporal and Spiritual Works of Mercy, and has placed a special emphasis on it during the Lenten season. In December, Emily Jaminet and I shared one of our most popular (and free) downloadable resources: the Divine Mercy for Moms "Spiritual and Corporal Works of Mercy Checklists for Busy Moms." We've seen them on moms' refrigerators, back doors and even in cry rooms! This February, as we begin the Lenten season, we celebrate the release of Divine Mercy for Moms and want to give you another FREE gift - our Corporal and Spiritual Works of Mercy Examination of Conscience Guides.
As moms, we know how difficult it is to balance family life and good works. These examinations are guides to help us and think of and reach out to others in the light of the Gospel message. During this Extraordinary Year of Mercy, we are called to be vessels of mercy to others. What better way can we do this than by taking a few moments to examine our conscience and spend time with the Lord regarding our vocation as wives, mothers and "doers?"
Download them for FREE here:
Corporal works of Mercy - Examination of Conscience
Spiritual Works of Mercy - Examination of Conscience
To view or share electronically on facebook, pinterest or instagram, use these infograpics below.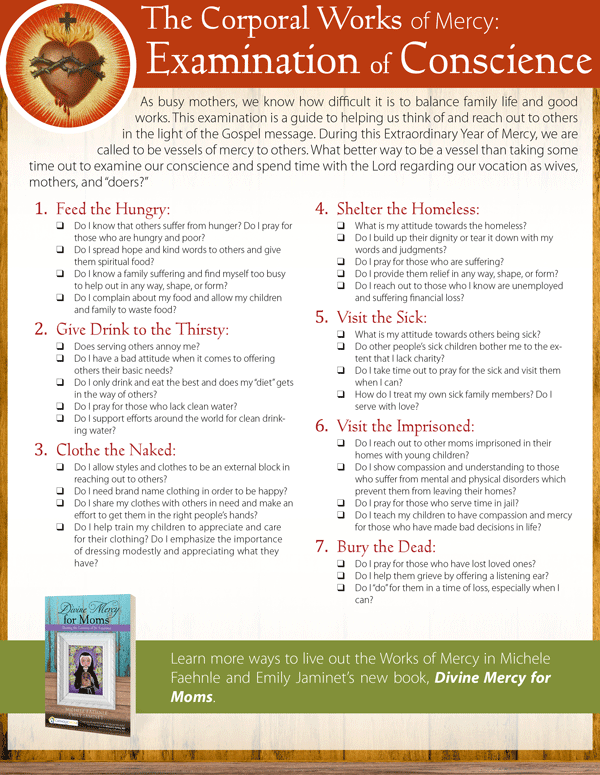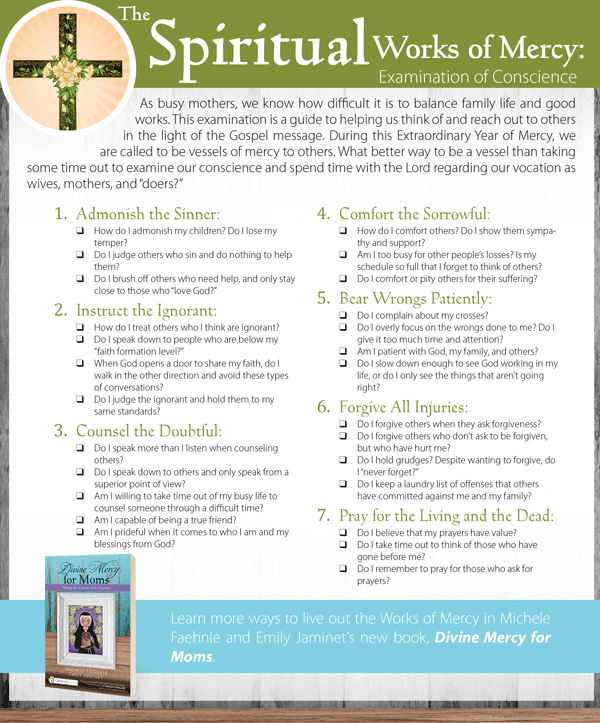 Copyright 2016 Michele Faehnle & Emily Jaminet
About the Author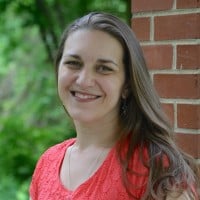 Michele Faehnle is a wife, mother of 4 and a school nurse. In her free time she enjoys volunteering for the church and is the co-chair of the Columbus Catholic Women's Conference. She is also the co-author of The Friendship Project, Divine Mercy For Moms, Our Friend Faustina and Pray Fully; Simple Steps to Becoming a Woman of Prayer. Read more of her work at InspireTheFaith.com.