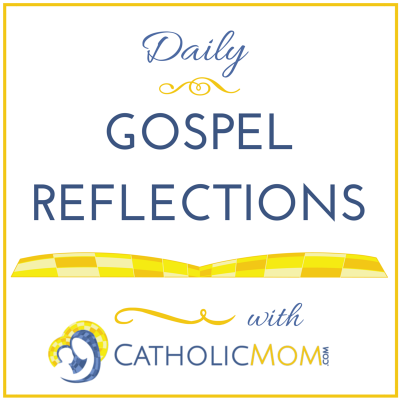 Today's Gospel: Luke 11:29-32
Implicit in today's Gospel, we are given this phrase: "Seek and Find." When you think of this phrase, what comes to mind? The people who gathered listening to Jesus' preaching were demanding (to seek and find) a sign. To this, Jesus describes the current generation as "evil," and talks about Jonah, the sign to the Ninevites, and the Son of Man, the sign of the current generation.
"At the judgment the men of Nineveh will arise with this generation and condemn it, because at the preaching of Jonah they repented, and there is something greater than Jonah here" (Luke 11:32). In this season of Lent and after reading the Gospel, I come to find this phrase about seeking and finding not only the Son of Man, but also the Son of Man seeking and finding in what He does in our lives. Lent is the season in which we are called to repent, grow in our relationship with God, and have a deeper understanding of God.
The real heart of Catholic spirituality is growing in our personal relationship with Jesus; through the three points of Lent (prayer, fasting, and almsgiving), we are able to grow in that relationship. Prayer: Hear & Listen to Jesus. Fasting: Sacrifice of self. Almsgiving: Giving to God.
Throughout this Lenten season, I have a mission for you: Go to confession, and "Seek and Find" the Lord in your life as you grow in the relationship you have with Him! May God bless you as you journey through your life with Him.
Ponder:
Do I LISTEN to Jesus' Word, SEE Jesus' presence in my life and those around me, and FEEL Jesus' unconditional love for me through His Body & Blood?
Pray:
Grant me, O Lord my God, a mind to know you, a heart to seek you, wisdom to find you, conduct pleasing to you, faithful perseverance in waiting for you, and a hope of finally embracing you. Amen. St. Thomas Aquinas, pray for us!
Copyright 2016 Kevin Baker
Kevin Baker is a sixteen year old sophomore at Bishop Feehan High School and the Online Assistant at St. John the Evangelist Parish, both in Attleboro, MA. Kevin is discerning the call to the priesthood, and is the founder of the blog, Our Catholic Faith.
About the Author