Today's Gospel: Matthew 2: 13-15, 19-23 - Feast of the Holy Family
A family becomes refugees.... a story that has been replayed millions of times. The alert to flee doesn't usually come in a dream but is a knock on the door, cries from the street, in recent times a phone call, an email, a text.
"It's not safe anymore. We must go."
"Can we wait until morning...tomorrow...after...?"
"The children will be frightened..my parents are too old...we aren't ready!"
"We must go!"
If they are fortunate, new lives are established, jobs found, friends made, homes built. And some return.
While fear and self preservation fuel the flight what drives the return? Homesickness, the need to find those left behind, an Angel's directive.
I wish angels would bring me messages somedays. Guiding a family in this world is hard, even with the Church as a road map. The Herods we have to deal with are more subtle, mostly. The noise of our current world is a constant distraction and tries to drown out the voices we know we should listen to. You don't discuss pros and cons with Angels. You just do it.
Ponder:
In a world that relies so much on the tangible, would I recognize an angel with a message?
Pray:
Most Holy Family, you are the supreme example of a family guided by faith and trust in God. Pray for our families, refugees from our true Home, and guide our safe return.
Copyright 2016 Cynthia Brady
I am 49 years old, married to my high school sweetheart and the mother of 4 children. I am a Public Health RN in a mostly rural county of upstate New York. I am a Youth Ministry volunteer and Catechist in an amazingly diverse Parish. I'm a book junkie, love to cook, walk, bike and have a truly blessed life.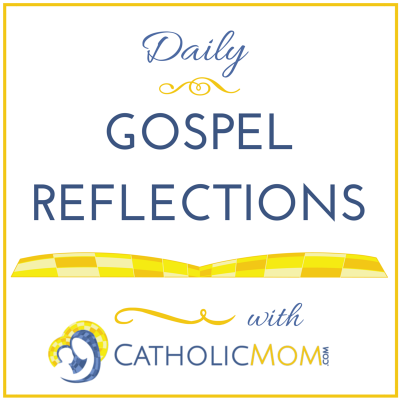 About the Author