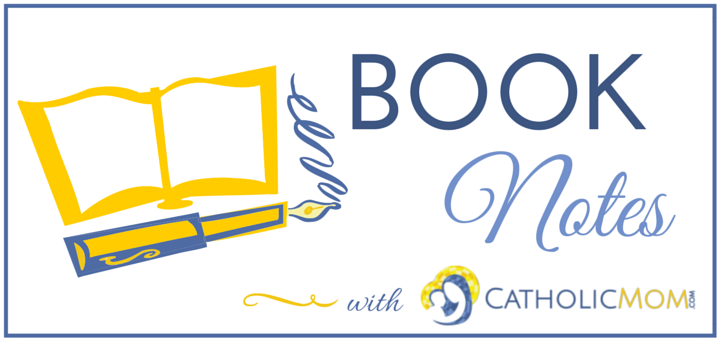 It's not hard to find good books for Lent. I mean, you don't have to look farther than the Catechism or the Bible, right?
If you're like me, the fact that we're a week into Lent doesn't at all detract from the fact that you're looking for good reading, direction, peace, ANYTHING.
This year, especially, I find myself trying to lean back into God's arms so that he can lead me through Lent.
(Which is NOT such an easy thing for a Type A certifiable control freak to do, in case you wondered.)
As I looked over my bookshelf, I couldn't help but notice that I had a pile of books that are perfect for Lent, though they're not necessarily aimed to be Lenten.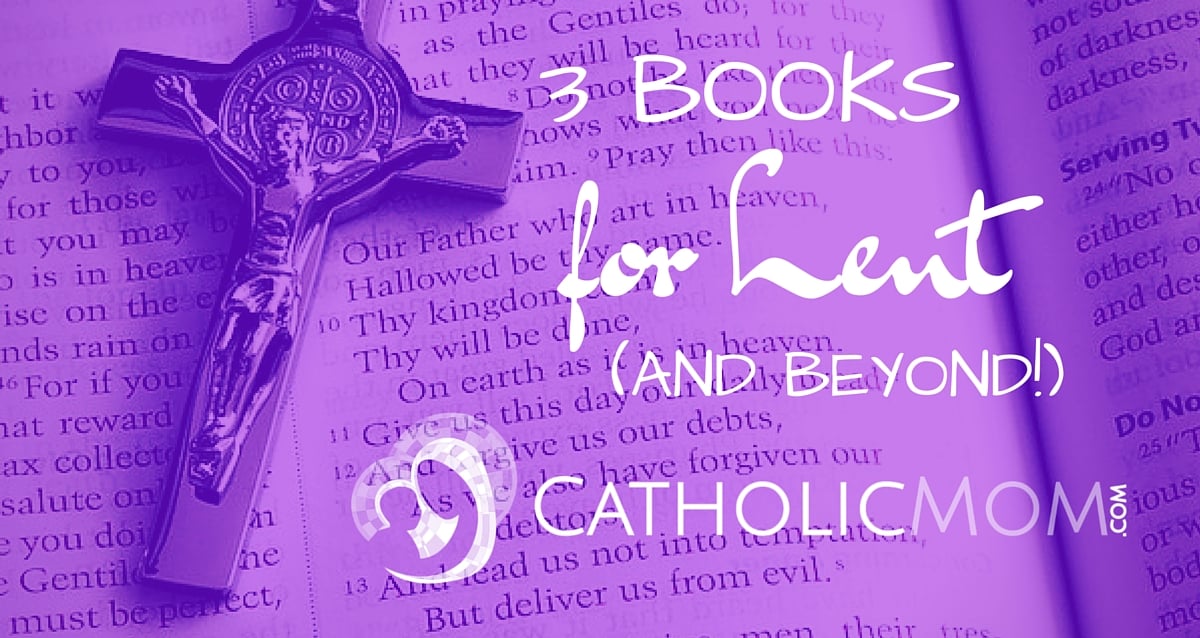 These are books that you can tuck in your purse or pocket or diaper bag or even just put beside the computer for when you force yourself to pause for prayer each day. They're also books that will lead you closer to Christ, and isn't that just what Lent is about?
By Heidi Bratton (Word Among Us Press)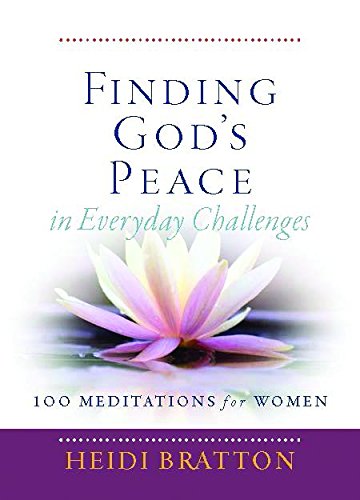 I didn't read this book as it was intended, and I haven't picked it up since my hard copy arrived a while back and it was consigned to the "write about this" pile of books. However, my name's inscribed in it, because this is the kind of book that you can open at any point and find yourself hearing the voice of God.
It's also a beautiful book: it has Bratton's trademark photography to go with her poetic wordsmithing. Though the pictures are black-and-white, it doesn't matter: you find yourself swept away by them as much as by the reflections themselves.
Each day's reflection is a two-page spread, just enough to whet your imagination and get your wheels turning. Bratton wraps up each day with a prayer. Each of those prayers begins, "Lord Jesus, you are my peace." (I may or may not have been halfway through the book before I realized that.)
This book gets some of my highest and heartiest praise. Not only is it exactly what I needed to read when it crossed my hands the first time, but it's full of wisdom that comes from the saints, everyday Catholic women, and scripture, meaning that it's going to be what I need to read every time I pick it up.
By Teresa Tomeo (Servant Books)
Teresa Tomeo doesn't do anything half-heartedly, and when I received my copy of this book, it came packaged with a great bag: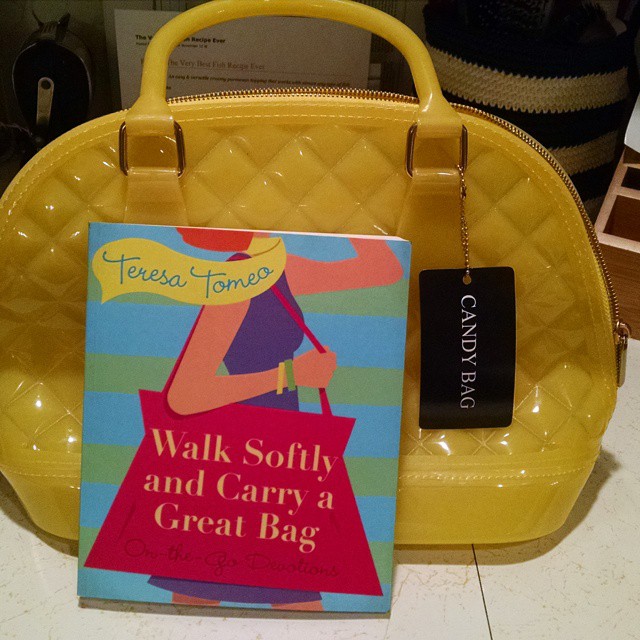 I have only just realized what fun purses can be. But when I saw this one, I was grateful for two things:
It was not pink. (Therefore a certain girl wouldn't steal it. Also, I'm not such a fan of pink most of the time.)
It was simple.
I didn't expect that MONTHS LATER, I would still be carting it around. I didn't think that I would be smiling as complete strangers comment on it. (I'm also more than a little impressed that it's lasted through the rigamarole I put a purse through!)
This book, by the way, is the perfect size to tuck into your bag, though you shouldn't leave it there. Tomeo has pulled together devotions that are more than just a passing fad with her characteristic style and verve.
Not only will you find yourself dipping into this book, but you'll also want to share it with your best friend. Best of all, it's sure to help you grow closer to God!
By the Apostleship of Prayer, William Prospero, SJ (Ave Maria Press)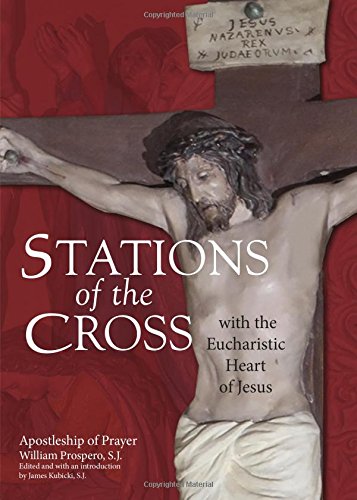 Confession: I'm not a big pray-er of the Stations. And yet...I want to be. I just have never really gotten the hang of it.
Part of it is the huge hurdle of spending Friday nights during Lent learning them. (The day will come, I tell myself, the day will come!) Part of it is just that there's SO MUCH ELSE to do and learn...even after 15 years I find myself overwhelmed by the prayer traditions in the Catholic Church!
This book (maybe it's a booklet?) is perfect for Lent, in part because it has the Stations of the Cross in it, and partly because it's very straightforward. You get the prayers, a reflection, and an image. Boom.
The reflections, over all, point you back to the Eucharistic heart of Jesus, just as the title promises. While I'm not sure my middle kids (ages 5 and 8) would fully understand these reflections if we were to do them together, they're short enough that if we did do them as a family, they would tolerate it. My 11-year-old, and older kids too, on the other hand, would probably really appreciate them (or they would give her food for thought).
This is the perfect sort of book to tuck into my Adoration bag or to pull out when I'm sitting and killing time by not being on my phone during Lent. And in that time that I spend, journeying with Jesus to the Cross, I hope to tap into all the graces that are just beyond my reach now!
Your turn: What Lenten books do YOU recommend?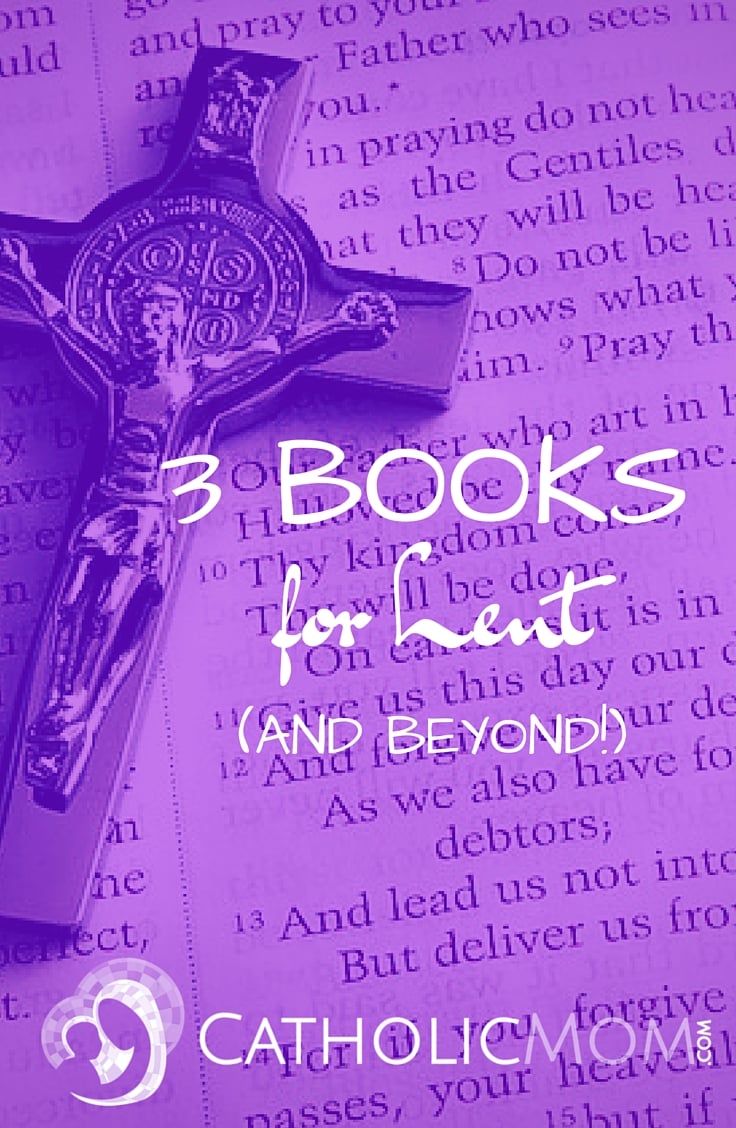 Copyright 2016 Sarah Reinhard
About the Author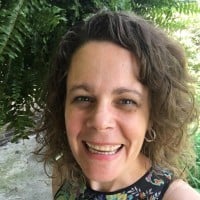 When she's not chasing kids, chugging coffee, or juggling work, Sarah Reinhard's usually trying to stay up read just one…more…chapter. She writes and works in the midst of rural farm life with little ones underfoot. She is part of the team for the award-winning Catholic Mom's Prayer Companion, as well as the author of a number of books. You can join her for a weekday take on Catholic life by subscribing to Three Shots and follow her writing at Snoring Scholar.