Presentation on "Divine Mercy for Moms" by Michele Faehnles and Emily Jaminet
I enjoyed this talk very much. Many years ago I read Saint Faustina's diary and enjoyed it immensely. Her mystical experiences coupled with simple and practical application including the painting of the iconic image) made devotion to the Divine Mercy very attractive. Having lapsed in my devotion over the years, this presentation inspired me to redouble my efforts and to immerse myself in the idea of God's mercy through his son Jesus Christ.
A simple biography of the former Helen Kowalska was followed by how St. Faustina came to know of the Divine Mercy. Michele and Emily made the devotion seem easy and accessible, even for busy moms. It's something that you can very easily do with children--as described by one of the presenters with her two-year-old, which was absolutely adorable. There is nothing like the sound of a small child's voice in prayer to God.
Michele and Emily tied motherhood with Divine Mercy, laying out simple and meaningful strategies for living out the devotion. Using the image "Jesus, I Trust in You" as inspiration, the Divine Mercy Chaplet is the perfect prayer to teach to children and to pray daily as a family.
Michele and Emily have co-authored a book titled Divine Mercy for Moms. You can find it and more at their website, divinemercyformoms.com.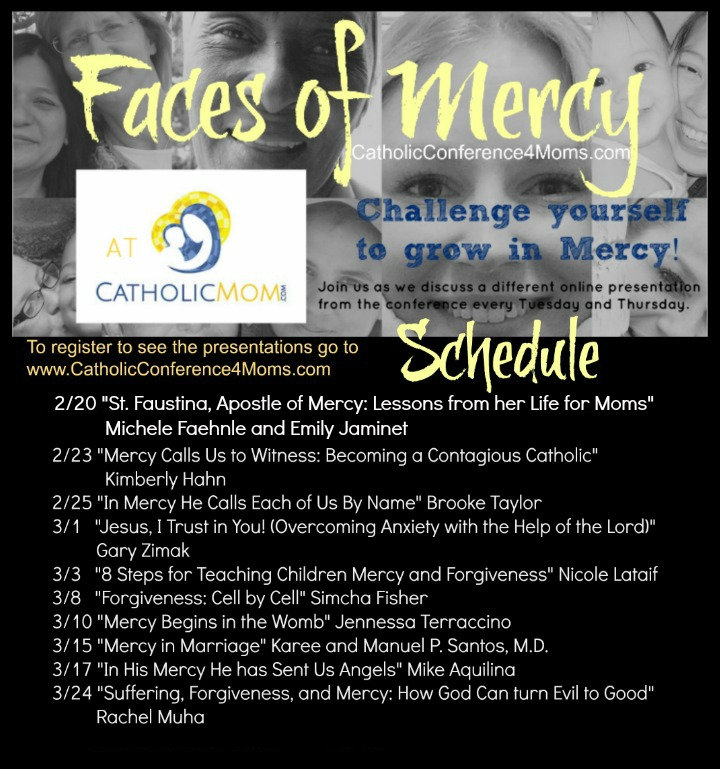 See all the Catholic Conference 4 Moms posts here.
Copyright 2016 Susan Bailey
About the Author