So I had my article all ready to go for this week's post. I was going to tell you all a funny story about my cat, which I'm sure I'll share with you another time but something else happened this morning which I feel compelled to talk about. It was one of those mornings in my house where we were running late for school, getting dressed was taking an extra amount of encouraging (sometimes I feel like it would be easier to dress zoo animals.) My children nicely asked if they could have cereal instead of the eggs I had already made and since they actually used their words to express their opinions I was trying to honor that by pulling out the bowls and stashing the eggs for later. I was planning to write my article about the cat while sitting in the school parking lot this morning and so with 5 minutes left until the time we leave for school, I was in the garage trying to get my black cat (which looks like a shadow in the dark garage) to pose for his profile picture for the article. And let me tell you, that this was somehow easier than getting my kids dressed!
When we finally got loaded in the car I noticed I was running 8 minutes late. Sure you can laugh that I actually counted minutes but for those of you with the morning drop-off duty, you know the exact time, to the minute, that you can leave your house and still be on time to school without having to walk into the school office with your head held down in shame to tell the nice office staff you're late, again.
So I was a little nervous about my 8-minute issue but luckily I've left cushion time in my schedule and based on yesterday's commute I figured we'd be fine. I was sitting at the stop light trying to decide which way I would go today. It really is like the 2 roads diverged in the forest poem. I'm trying to find the one less traveled because I know that will make all the difference! There are schools on nearly every street which I can choose to drive down and so it's a matter of winding back and forth to miss the school traffic. I saw the traffic up ahead but still knew that going straight was faster. The street usually doesn't have traffic and so I assumed the brake lights didn't mean anything. I know, brake lights mean stopped traffic but I just figured it would be fine!
As I sat at the stop light, I began organizing my center console in an effort to try to feel cleaner and I still had papers in my hand as rhe light changed. As I drove through the intersection I noticed all the cars had moved to the right and as I started to realize what was going on, I saw it - a car completely upside down on the road. The air bags were deployed and it was facing another truck. I was shocked and time seemed to stand still as I tried to figure out how the accident had happened. I surveyed the scene to figure out if the driver had been able to get out of the car. I saw an older gentleman on the side of the road, visably shaken up and a young girl further up on the phone, her face red from crying.
I was absolutely paralyzed by the sight of the car and did my best to just drive through. I started to call 911 but remembered the girl was already on the phone. The response vehicles were already coming down the street at that point. And it was then that I realized it couldn't have been more than a matter of minutes since the accident had happened. And assuming that the emergency response time is quick because I live in a small town, I started to try to figure out how long ago it happened.
Then it hit me. I was running 8 minutes late and if I hadn't been running 8 minutes late I would have been at that intersection sooner. Could I have been in that accident? And so just for this morning at least, I'll be glad my kids took too longer to get dressed and that I desperately needed a picture of my cat. Those "inconveniences" may have just saved our lives.
In a matter of moments those other people had their lives changed forever. You'll have to wait to hear my cat story but I'll leave you with the encouraging words that next time you're running late, take a moment to count your blessings - it may just be a gift from God!
Have you ever had a moment when you saw God's grace protecting you?
Copyright 2016 Courtney Vallejo
About the Author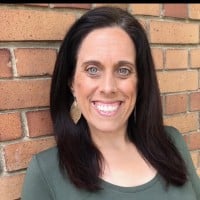 Courtney Vallejo is a convert to the Catholic faith. She and her husband are homeschooling parents of three adopted children. She loves speaking at women's groups and Catholic conferences! Courtney is a Barton tutor for Dyslexic children. She writes for her own blog, CourtneyVallejo.com. She is also the co-founder of AMomRevolution.com and has a master's degree in Film Production.