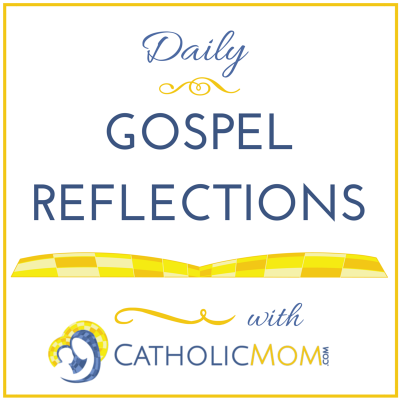 Today's Gospel: John 5, 31-47
In this Gospel passage, Jesus is speaking to the Jewish people, accusing them of not believing in Him. At first glance, we may feel that this passage does not apply to us. After all, we are Christian. By definition, we believe that Jesus is the Son of God. However, this Word of God still speaks to us today.
"You do not want to come to me to have life." (Jn 5:40) Do we always turn to Jesus first? Do we truly believe that Jesus is the Way, the Truth, and the Life, our only path to eternal happiness with God in heaven? Do we actually want to pick up our cross and follow Him or do we try to find an easier way out? Are we willing to accept the cost of being a disciple of Jesus? Do we turn to the things of this world to find comfort or do we put our trust in Jesus? Can someone tell we are Christian by the way we live our lives?
Thes­­e are difficult questions, but Christ pulls no punches. He is speaking to us as much as He was speaking to the Jews two thousand years ago.
Ponder:
Dear God, please help me to fully believe in Jesus and His message. Help me to live a fully Christian life.
Pray:
During this season of Lent, how can you deepen your belief that Jesus is the way to eternal life?
Copyright 2016 Patrice Fagnant-MacArthur
Patrice Fagnant-MacArthur is a life-long Roman Catholic, homeschooling mom of two boys and an adopted young girl. The editor of Today's Catholic Homeschooling, she is also the author of "The Catholic Baby Name Book" and "Letters to Mary from a Young Mother," and has a Master's Degree in Applied Theology. She blogs at http://spiritualwomanthoughts.blogspot.com.
About the Author