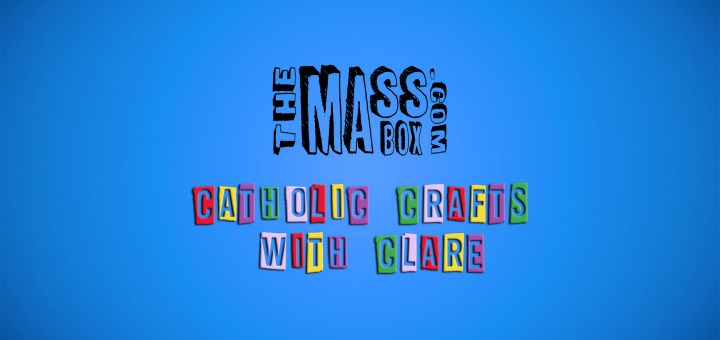 I have had the wonderful privilege of previewing The Mass Box this Lenten season with my children. This soon-to-be -released product is like many of the monthly subscription boxes you've heard of but its focus is preparing your kids for Mass and celebrating the liturgical season. Our box has focused on Lent and when The Mass Box debuts to the public, it will be later this year for the Advent season. You can sign up right now though at www.themassbox.com!
In our box we received 8 weeks of crafts, coloring sheets and kids missals. My girls are 5 and 2.5 and they really like the crafts that are included. And I have to admit, I've never been much of a crafty mom. My skills tend to end on my Pinterest page and never materialize in real life. The idea of going to the store to buy all the little odds and ends that you need for an activity seems overwhelming.
I liked that everything I need for quality Catholic crafts was sent to me in a box! It was a great way to introduce my girls to the readings they were going to hear at Mass. My five-year-old thought it was great when we'd hear something on Sunday that we had talked about or colored a few days before.
For two of the weeks, I set these crafts out on Saturday morning and I was able to sit and drink coffee with my husband while they did something from the box.
I have always been interested in the kids' missals but I had never pulled the trigger to get them. That has been one of my favorite parts. The girls take it with them in the car and read it in their rooms. I'm surprised how much they like it since neither of them can read it by themselves.
I'll be honest, I'm pretty frugal and I have a minimalist attitude when it comes to what we buy and what we allow to come into our house. So it is with great surprise, even to myself, that I didn't hesitate for a moment to sign up for a subscription to this monthly box. I want my children to be surrounded by Catholic things and that includes fun, pre-school age arts and crafts! This was one of the first times I've ever even done crafts with my kids because someone else took the trouble to give me the right colors of felt and googly eyes!
You do have to pay extra for each sibling so I can imagine that if you have 5 kids, this would add up quick! I've only subscribed for my two daughters and when my baby is old enough to do crafts, I might not order it for the oldest anymore.
When I do buy things, I like to support Catholic families and that's exactly what this product does. Check it out at www.themassbox.com. Sign up right now so you can get in on their Advent series before they sell out! I've seen lots of amazing reviews of this online from other bloggers so I think it's going to be really successful!
I like The Mass Box and I hope people support their efforts. I'd like to see more of our Catholic children being involved in the Mass and at these early ages, 3-7, related the readings to them through stories, crafts and coloring is a great way to bring the love of Jesus into their lives.
If you don't have any room in your budget for this product, you can still rely on the AWESOME Sunday activities posted here at catholicmom.com. We have been using those for two years and they have been great! When I was teaching religious education to 3rd graders, their favorite activity was always the crossword puzzles I'd bring in from CatholicMom.
Thank you, mamas, for being part of this community and working hard to raise up your family in the faith. Together we can bring love into the world and share Christ with everyone who needs Him.... which is everyone ;o)
Copyright 2016 Sterling Jaquith
Image Credit: The Mass Box, 2016, CC

About the Author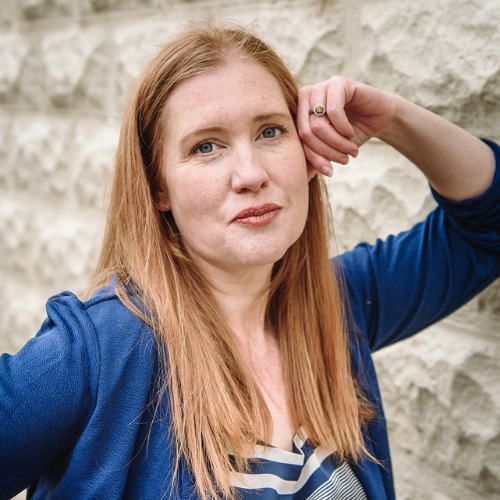 Sterling Jay is a Catholic life coach. She is a wife and unschooling mom of 6 young children and lives in Boise, Idaho. She is a co-host of the Made For Greatness podcast. As an adult convert, she loves sharing her passion for the faith. She believes Catholic moms can change the world! Learn more at MadeForGreatness.co. See her books on Amazon!