As we celebrate the Triduum and anticipate the glory of Easter, we're pleased today to share a recent conversation with the talented actress Sara Lazzaro. Sara plays Mary in the newly released film THE YOUNG MESSIAH. See our coverage of the film here and learn more about the movie at TheYoungMessiah.com. Lisa M. Hendey
Q: Sara, congratulations on your beautiful portrayal of Mary in the lovely new film The Young Messiah. Please share what intrigued you about playing this role and why you wanted to be a part of this movie.
A: When I received the phone-call that I got the part, I was very excited but inevitably also very daunted, as I knew the responsibility that playing Mary entails. She is probably the most important female role in the whole history of mankind and a figure to whom many people relate, assigning a very specific and personal imagery to her. I knew I couldn't make everyone 'happy'. That's why I focused on portraying my Mary, and one that hopefully could serve the script and the story to the best of my ability. And that's what ultimately drew me toward this movie: the script. I think Betsy and Cyrus did an incredible job in adapting Anne Rice's novel. This story is so unique, human and relatable - the Holy family is portrayed in a way that has never been seen/told before. I wanted to contribute in telling this story.
It was very exciting and challenging having to explore such a layered, mysterious and complex character--it's definitely a role that challenges you as an actor and as a person, and I was very grateful to have been given this opportunity.
Q: How does a talented actor even begin to prepare to take on the role of a lifetime as the Blessed Mother? What special steps did you take before the film began shooting to portray Mary?
A: Yes - you phrased it correctly: the role of a lifetime! She is the epitome of the "leading lady."
She is an icon. But as an actor how do you play that? How can you contain all that 'immensity' in you? You can't. But one thing we do have in common, is that I am also a woman. Not yet a mother, but a woman. So I focused on her earthly and human characteristics. Interestingly enough, other than referring to some artistic imaginary (paintings by Leonardo Da Vinci, especially), reading the novel, documenting myself on Scriptures and historically on the time, I really focused on getting in touch with myself, with my instincts and personal spirituality. I asked myself what would I do if I were the mother of this child? How would I go about this journey knowing what she and her family had already been through and unsure of what was awaiting them ahead? I had to strip down and make myself available and vulnerable to it all. There is a fascinating "quiet strength" in Mary that is perceivable in this story, but also in her universally. That strength, I believe, anchors Itself onto love, faith and family.
Q: Please say a few words about working with Adam Greaves-Neal and Vincent Walsh, as well as the rest of this talented cast and crew.
A: Adam is a very special young boy. He has a certain kind of wisdom shining from his eyes, a sensitivity and a knowingness that is quite rare for children his age. And he is incredibly talented. I really enjoyed working with him and I must say it was very easy to develop a motherly instinct towards him...! We grew fond of each other during filming to the point that now we are friends. I surprised him on his birthday and visited him in London last winter. His face was priceless.
Vincent Walsh is not only an incredible actor, he is also a remarkable human being and friend. I will still remember the first day that we met and read together in Rome. Something clicked, there and then, and we both felt it. That feeling, that connection was invaluable to me throughout the whole shooting. The relationship that I developed with Vincent on set was very revealing to me in experiencing how important the partnership between a husband/father and wife/mother is. How it is a constant balancing act of support, understanding, faith/trust, love, and trying to make the best decisions for your child's wellbeing and for the family as a whole.
Overall, I can say that this movie put together an exceptional group of human beings- and I say that meaning 'everyone', from cast, director, producers, all the departments... I felt (and feel) very lucky.
Q: What did you expect to discover as a part of playing this role? How has the filming and now the release of this film impacted you personally?
A: I kind of expected that approaching this role, this character, would take me onto a journey both as an actor and as a person. It was demanding artistically and humanly. I had to face topics and ask myself questions that I had probably never faced in this way before. I was definitely affected.
Personally, I feel very proud of this movie and I am so glad that it has now been released and can be shared and seen by audiences.
Q: As we anticipate the glory of Easter, why is this the perfect time for families to go see The Young Messiah?
A: I think ultimately this movie contains a clear and powerful message of Love and Family, and these are two values/principles that should be praised and embraced during this time of the year. They should be cardinal points that guide us in every step of our life, and I strongly feel we need a reminder of this now, more than ever in the world and in the times we are living in.
As I said, it's a wonderful story that has never been told before. It's a unique opportunity to experience Jesus and his family in a new light, to see what the savior could have been like as a child - a special, wondrous and beautiful child. Children may have a chance to experience Jesus in a more accessible and relatable light. It's a family occasion to relate to and discuss about faith, love, family, spirituality in light of the meaningful Easter season that is approaching, and recognize how the Holy Family is closer to us than what we think.
Q: Are there any additional thoughts you would like to share with our readers?
A: Go to the theaters with an open heart and let this picture lead you into a personal journey. It has for the people that have made it, and I am sure you, as an audience, could experience that too.
Visit TheYoungMessiah.com for more information
Copyright 2016 Lisa M. Hendey
About the Author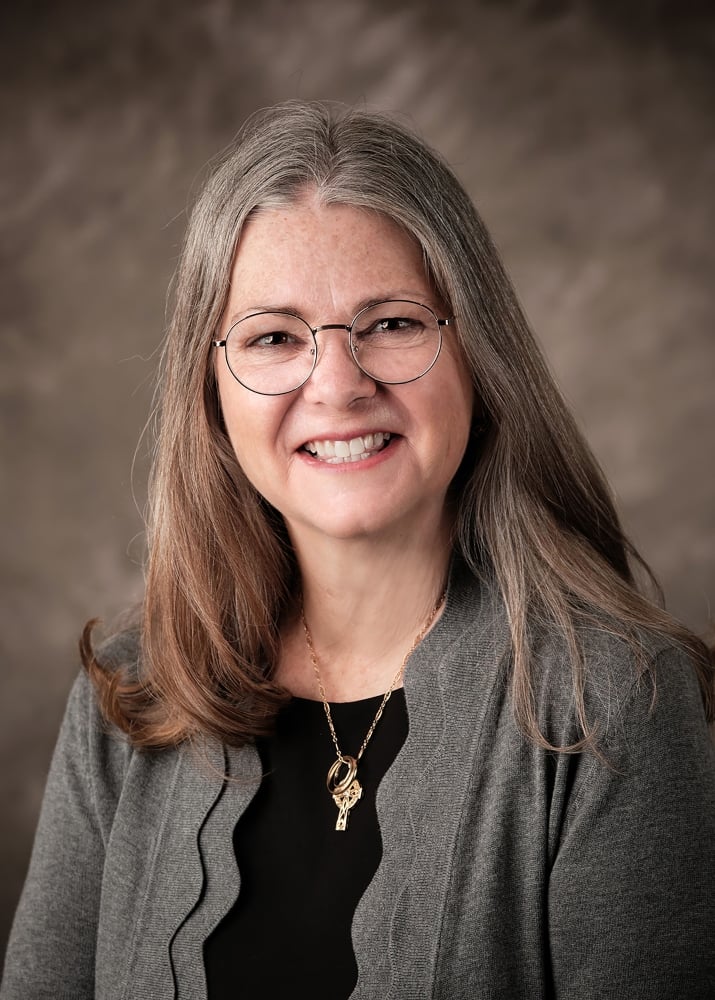 Lisa M. Hendey is the founder of CatholicMom.com, a bestselling author and an international speaker. A frequent radio and television guest, Hendey travels internationally giving workshops on faith, family, and communications. Visit Lisa at LisaHendey.com or on social media @LisaHendey for information on her speaking schedule or to invite her to visit your group, parish, school or organization. Visit Lisa's author page on Amazon.com.