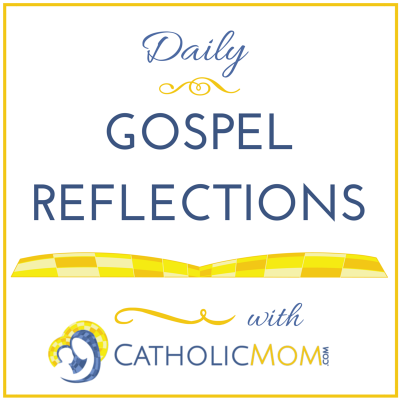 Today's Gospel: Matthew 28, 8-15
They had seen the empty tomb. They had witnessed a miracle. They left in search of the other disciples, "fearful yet overjoyed."
That's what Easter looks like for most of us today - fearful yet overjoyed. Our call as Christians leaves us hopeful for the future and grateful for the grace that God has given us, but there is still that little voice that whispers to us.
What could be next?
Will I be able to handle what God has in store for me?
Can I pick myself back up again and follow Him?
In the Gospel today, Jesus meets the women on the road and speaks with them. They encounter him and embrace him. "Do not be afraid," he says. He knows their fear, their anxiety, their worries, and he offers them comfort. He commissions them to tell the good news of his resurrection to the others.
In the same way, he meets you on your road - at work, at school, in the middle of carpool, or even in the middle of a toddler meltdown. Encounter him. Embrace him. Let him calm your fears in the way that only he can. And, then listen to him commission you to speak of the joy of his life and resurrection.
After all, sisters, He is Risen! Alleluia! Let his joy be yours!
Ponder:
Where is Christ reaching out to encounter you today?
Pray:
Lord Jesus, please come into our lives today. Let us encounter you, feel your peace, and be filled with the joy of your resurrection!
Copyright 2016 Jeanette Lopez
Jeanette is a wife, new mom, and a teacher in (mostly) sunny Southern California. She spends her days trying to soak up the beauty in life's little moments and finding God in the simple life. You can read more of her reflections here.
About the Author