Today's Gospel: Mark 10:28-31
You can't outdo the Lord in generosity.
Maybe we don't always see it. Maybe we're in a time of great struggle and difficulty. Maybe we're bogged down by the mundane tasks of life. But the Lord is there, to give, in ways big and small.
In those times of weariness, we need to remember the great gifts He has given us: that of life, of freedom from sins, of grace, of the sun rising each day. He has given us tiny signs of hope, in the sun rising, a needed rain, a butterfly, the giggle of a child. Sometimes we need to look for those gifts more in our lives.
When we're weary, those are times to lean on to the Lord, yet offer Him what we have. It may be more time and talent than treasure, based on our financial situation. It may be more prayer and fasting than physical service, based on our ability to travel. Even offering up our trials - and our blessings - to the Lord is a great gift that we can all give.
"Give to the Most High as he has given to you, generously, according to your means. For the Lord is one who always repays, and He will give back to you sevenfold."
[Tweet "When we're weary, those are times to lean on to the Lord. By @useresourcesw"]
Ponder:
How can I be more generous, like the Lord?
Pray:
Lord, help me to see the ways, big and small, that You have shown Your generosity to me. Help me be more like You in being free with the gifts given to me in this world.
Copyright 2017 Robbie Schneider
Robbie Schneider is a wife, mother and social media volunteer for her parish. This is her second year to participate in the Daily Gospel Reflections, an amazing personal stretch and blessing to her. Robbie writes about ways to include the Catholic faith in scouting at her blog, UseResourcesWisely and contributes at Mom Hats and More.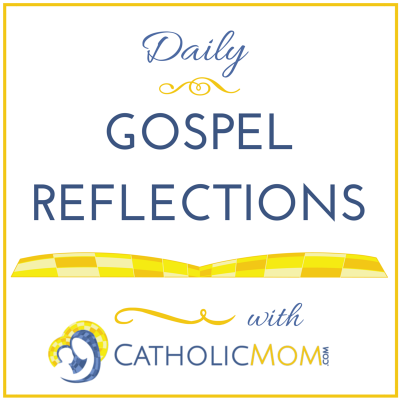 About the Author