It's Friday in the Octave of Easter, which means it's still a Solemnity--the ultimate feast! And that means we can feast on meat today. Erin McCole Cupp explains all about how that works, here.
This casserole uses up those odds and ends of ham–as well as dinner rolls, if you have any left after your Easter dinner! Choose your favorite cheese to change up the flavor. You can enjoy this dish for breakfast, lunch or dinner.
Easter Ham and Cheese Bake
Makes 4 servings
4 dinner rolls or slices of stale bread, cubed
3/4 cup cooked ham, cubed
4 eggs
1 cup milk
1 tsp mustard powder
1/2 tsp ground black pepper
1/4 tsp paprika
dash of cayenne (optional)
1 cup cheese (Cheddar, Cheddar blend, or Swiss)
Brush a little oil on bottom and sides of a 9×9 ceramic or glass baking dish. Scatter cubed bread in bottom of dish. Sprinkle ham on top of bread.
Beat eggs, milk and seasonings until well blended. Pour over bread and ham. Top with cheese.
Cover and refrigerate at least 2 hours. Remove from refrigerator 30 minutes before baking. Place in cold oven, then turn to 350 and bake 45 minutes, removing cover after 30 minutes of baking. It will puff up!
Allow to rest 5 to 10 minutes before serving.
Recipe can be doubled; bake in a 9x13 pan about 55 to 60 minutes.
Do you have aspiring young chefs in your family? Here are some ways kids can help prepare this meal, even if they're not old enough to use sharp knives:
tear stale bread or rolls into pieces (instead of cutting into cubes)
prepare baking pan by brushing it with olive oil
scatter bread, ham and cheese into the pan
beat eggs, milk and spices
set the timer for the oven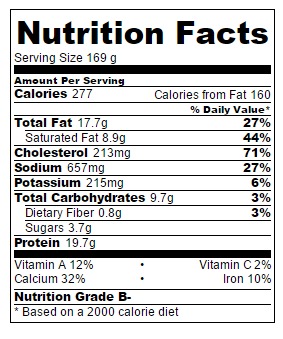 Copyright 2016 Barb Szyszkiewicz, OFS
About the Author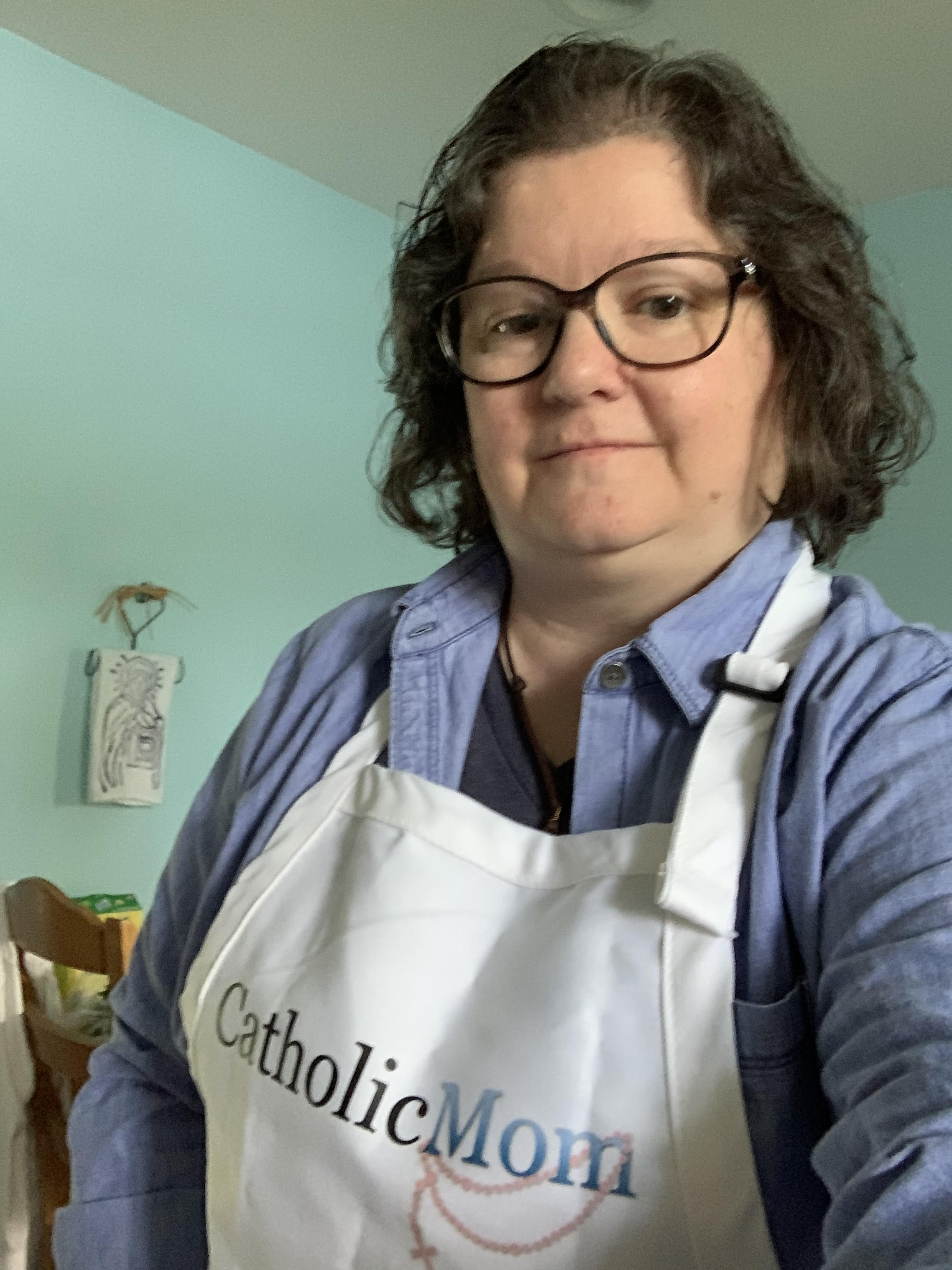 Barb Szyszkiewicz is a wife, mom of 3 young adults, and a Secular Franciscan. She is editor at CatholicMom.com. Barb enjoys writing, cooking, and reading, and is a music minister at her parish and an avid Notre Dame football and basketball fan. Find her blog at FranciscanMom and her family's favorite recipes with nutrition information for diabetics at Cook and Count. Her booklet, The Handy Little Guide to Prayer, is available now from Our Sunday Visitor.