Are you a spring cleaner? Personally, I much prefer organizing to cleaning, but when I clear the clutter from a space, I find myself magically motivated to take the next step, and clean the space as well.
If winter clutter is blocking your spring cleaning, where do you start? Here are three ideas.
In the space that matters most. Where will you get the most bang for your organizing buck? Maybe it's in the bedroom, where clothes and shoes from multiple seasons have been mixing and intermingling, sucking the peaceful feeling out of a room where rest should come easily. Maybe it's your office, where tax documents and papers have made themselves at home alongside the regular piles, making you want to close the door and go work somewhere else, where clear space already exists. Starting in the place you most want to reclaim is one option.
In the space that drives you crazy. This may overlap with the space that matters most, making your decision that much easier. Or, it may be a place in your home that has become a dumping ground -- one you're not quite sure how to fix. Taking the mess apart, piece-by-piece, and figuring out what you're dealing with may lead to the solution you're seeking. If you already have a spring cleaning mentality, you might want to do this in one big session. Or, if even the thought of doing so is too intimidating, set a timer and chip away at it until time's up. As you work, think about what needs to stay in the space and what belongs in another location, and, at the end of each session, make sure to put away the things that should go somewhere else. Shrinking the pile will give you both a sense of accomplishment and a clearer idea of what tools you'll need in order to maintain the space once you've finished organizing it.
In the space that seems do-able. If you've been waiting impatiently for spring since the groundhog popped his head out, you're probably not interested in projects that keep you indoors for long. But, when you come back inside at the end of the day, you want the peace and relaxation that emanates from organized spaces. Or, perhaps you're overwhelmed and don't know where to dig in first. You might want to break a big project into smaller chunks, or perhaps choose a smaller project instead. This might be a good time to employ the Give it Five! strategy, or to tackle a cluttered space while you're inside doing something else (sort through that stack of mail while dinner's cooking, for example).
Wherever you decide to start, be sure to take a step back and enjoy your handiwork when you finish. Maybe even celebrate a little. Restoring order to a space creates a wonderful feeling of accomplishment, and when you do it with STYLE, you can look forward to continuing to savor that feeling.
Copyright 2016 Lisa Hess
About the Author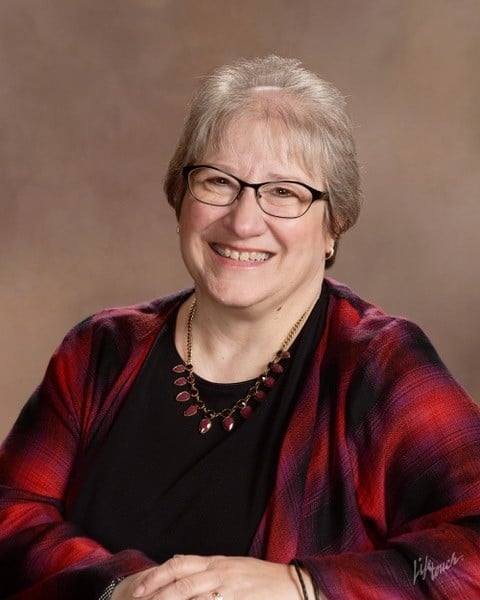 Lisa Lawmaster Hess is a transplanted Jersey girl who writes both fiction and non-fiction. Lisa's latest book is the award-winning Know Thyself: The Imperfectionist's Guide to Sorting Your Stuff. A retired elementary school counselor, Lisa is an adjunct professor of psychology at York College. She blogs at The Porch Swing Chronicles, Organizing by STYLE, and here at Catholicmom.com. Read all articles by Lisa Hess.