Spring has sprung! If you're a spring cleaning fan, why not make next spring's work easier now by mixing in a little organizing with your cleaning? Here are three easy things to pair with the cleaning you're planning on doing anyway.
[tweet "Pair organizing with #springcleaning! #STYLESavvy by @L2Hess"]
Clean and declutter. As you clean a space, toss things you no longer need. The less stuff you have, the easier it is to organize. Even if you're a dyed-in-the-wool I love stuff person, some things are easy to get rid of. Heartlessly toss:

Things that are torn, broken or missing pieces;
Half a pair of anything;
Things that are outdated or expired (e.g back issues of magazines and that plastic container at the back of the fridge full of unidentified foodstuffs).

Clean and consider. Even if you're not an I love stuff person, some things are tough to part with. Think you're ready to let something go, but not quite sure? Consider options besides the trash (donating, recycling) or put all of those "maybes" into a box, close it up, write the date on it and put it out of sight. A month from now, toss or donate the box and all its remaining contents.
Clean and containerize. As you clean, you're sure to come across items that are in the wrong place as well as items that are homeless. Pile-ups of necessary items are a key indicator that an organizational system is either missing or not working. What containers or systems do you need to do away with the piles permanently?
No matter the season, minimizing stuff and updating organizers helps keep things spruced up. There's nothing like a freshly cleared surface to remind us of a job well done.
Copyright 2017 Lisa Hess
About the Author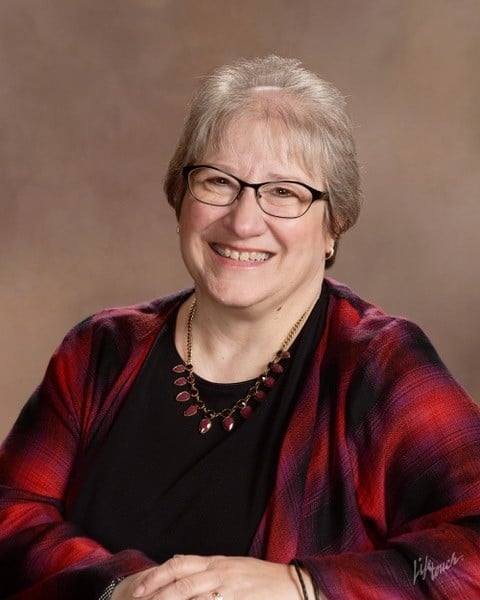 Lisa Lawmaster Hess is a transplanted Jersey girl who writes both fiction and non-fiction. Lisa's latest book is the award-winning Know Thyself: The Imperfectionist's Guide to Sorting Your Stuff. A retired elementary school counselor, Lisa is an adjunct professor of psychology at York College. She blogs at The Porch Swing Chronicles, Organizing by STYLE, and here at Catholicmom.com. Read all articles by Lisa Hess.