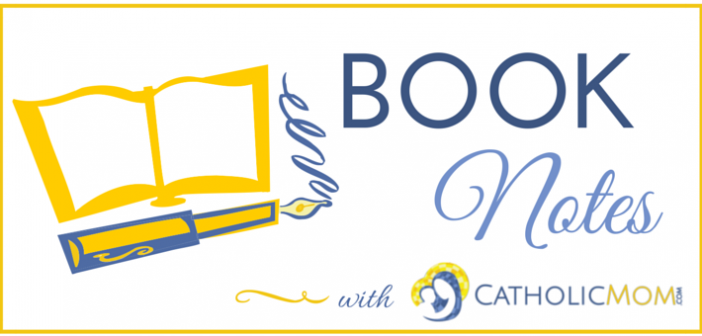 You already know Dr. Manuel and Karee Santos through their monthly Marriage Rx column here at CatholicMom.com. Now the husband-and-wife writing team has put together a book on how to maintain a healthy sacramental marriage in a society that doesn't support such a relationship: The Four Keys to Everlasting Love.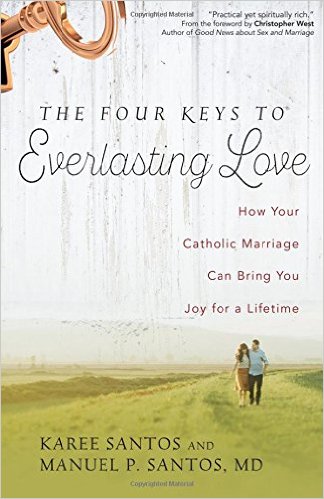 Releasing today from Ave Maria Press, this comprehensive book is an excellent resource for marriage prep, but it's not just for engaged couples or even newlyweds. Married couples in all stages of life can benefit from the sage advice they'll find here. While couples whose relationships are on rocky ground will find help and hope in this book, it also contains plenty of encouragement for the growth and maintenance of healthy married relationships.
This book is divided into four sections, or "keys," each with three chapters that include a real-life story (sometimes from the Santoses' own marriage; sometimes from the experiences of other couples), advice based on the situations described, and conversation starters, action plans and a quote from the Catechism of the Catholic Church for meditation and support.
The four keys are:
Faithful and Forgiving
Free
Fruitful
Love Totally and Forever
You can use this book as a couple or even as part of a couples' discussion group, and there's a generous list of additional resources at the end of the book. The Four Keys to Everlasting Love is a perfect gift for anyone planning a wedding or for newlyweds--and would make an excellent anniversary gift for yourself and your spouse as well.
Buy this book through our Amazon link and support CatholicMom.com with your purchase!
Be sure to check out our Book Notes archive.
Copyright 2016 Barb Szyszkiewicz, OFS
AMAZON
http://www.amazon.com/o/ASIN/159471603X/catholicmom
Buy this book through our Amazon link and support CatholicMom.com with your purchase!
About the Author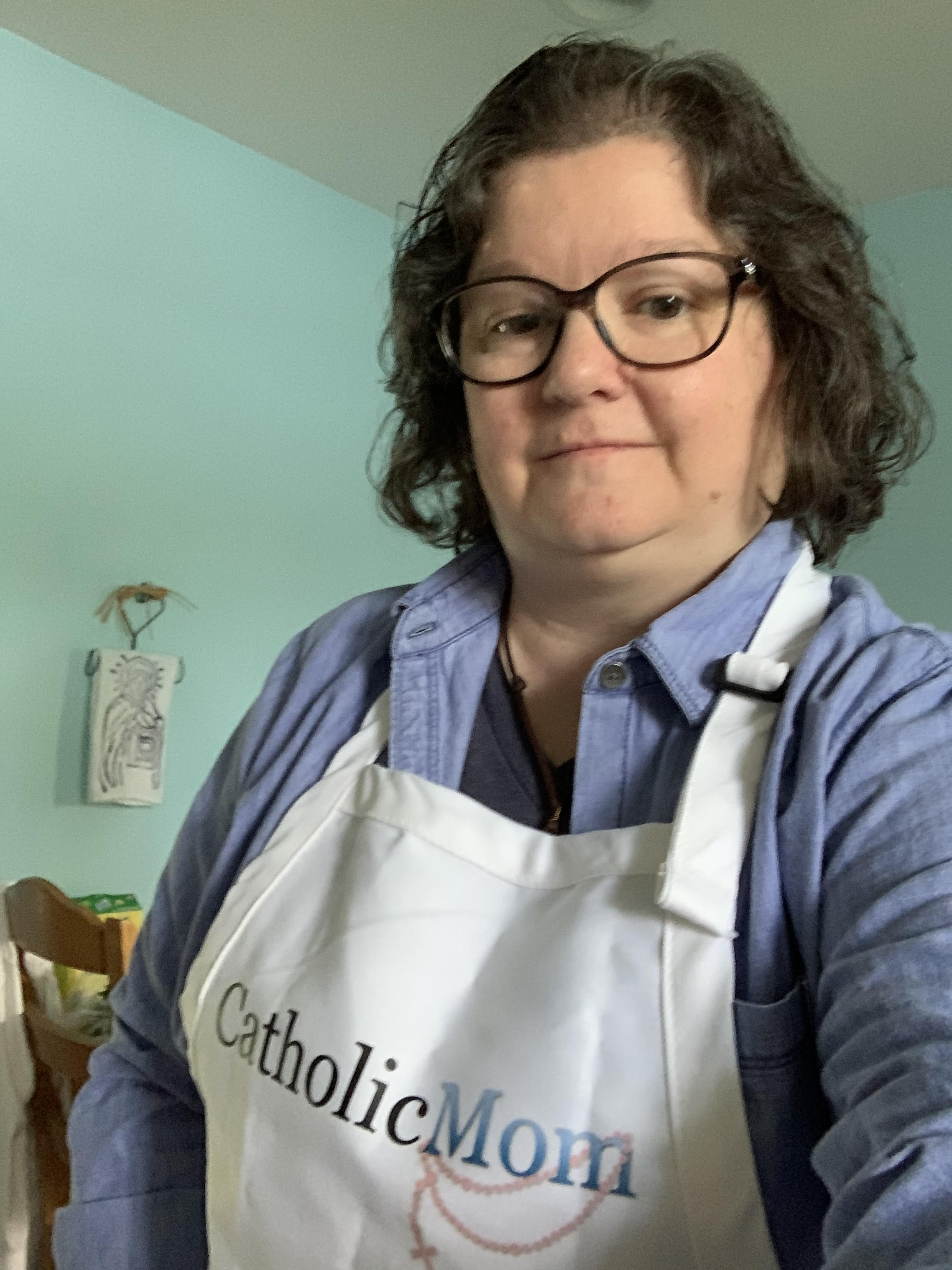 Barb Szyszkiewicz is a wife, mom of 3 young adults, and a Secular Franciscan. She is editor at CatholicMom.com. Barb enjoys writing, cooking, and reading, and is a music minister at her parish and an avid Notre Dame football and basketball fan. Find her blog at FranciscanMom and her family's favorite recipes with nutrition information for diabetics at Cook and Count. Her booklet, The Handy Little Guide to Prayer, is available now from Our Sunday Visitor.