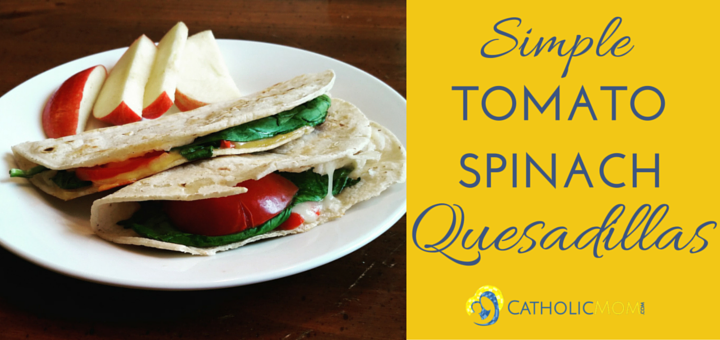 Ingredients:
Corn Tortillas
Cheese (of your choice...just make sure it's not moldy)
Spinach leaves (I buy the pre-washed bags)
Sliced Tomatoes (I use Roma tomatoes because their less expensive and more flavorful)
What to Do:
Warm the corn tortillas over medium low to medium heat on a flat skillet on the stove, add in the ingredients on one half of the tortilla - being careful not to overfill it or the tortilla will break. Fold each tortilla in half and set on the skillet again for about 1 minute or so on each side until the cheese is melted and the outside of the tortilla is slightly crispy or to your own liking.
Serve the warm quesadillas as they are or with a side salad, some fruit, or a side bowl of vegetable soup or meatless chili. Eat and Enjoy!
Other Side options: Sliced Apples with Nut Butter or Caramel (because that's tastier)
You can find all our Meatless Friday featured recipes here.
Copyright 2016 Erika Marie
About the Author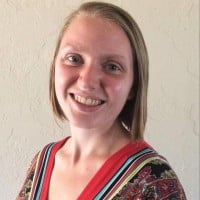 Erika Marie is a simple Catholic, Wife, and Mama. She relishes snuggles and free time with her family and enjoys reading, writing, blogging, and has a slightly obsessive addiction to creating Canva graphics. Enjoy more reflections by Erika at her personal simplemama blog.