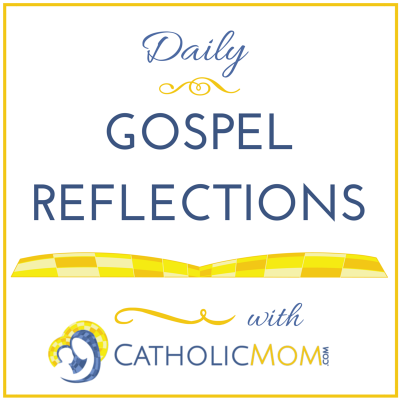 Today's Gospel: John 15:26—16:4A - St. Athanasius
The promise to send the Paraclete is the perennial fulfillment of God assisting man throughout the course of history. It´s another ineffable demonstration of the care that the Father has for us, his last and most dear work of the creation. But it´s not all, because the love he has for each one of us is so tender, that it exceeds the boundaries that human limitations impose upon our condition. Therefore, let´s see the extraordinary wonders that love demands. The Gospel tells us that Jesus would send a Counsellor, in order to help the cause of who testify to the following generations the good news.
From the greatness of the help we can understand the greatness of the challenge. If the Apostles had to fight only against human cunning, the weapons of the mind would be enough to conquer. However, as in original sin human offspring was tempted by supernatural forces, now God provided a supernatural support at the height of temptation. And even the lesson and the remedy were not enough; He also taught us how to apply it and get it: prayer in common unity.
If we want more cohesive families, or more humane and competent professionals, we must learn from the Trinity: live a purposeful life, such as was lived by Christ. Jesus warned of the fate of Christians in the world: that we would be frowned upon, persecuted and regarded as nothing. Yet if we can witness to the truth and live in unity, the world might look like that community of love. Living in accordance with the designs of Providence is troublesome for the world, but it is our guarantee of eternal life. And the Holy Spirit will give us strength to live in this way, if we pray together for unity, especially with the motherly help of Mary.
Ponder:
To what extent is the lifestyle we cherish nowadays out of tune from the one lived by Christ?
Pray:
St. Athanasius, you who fought against the heresies of your time, intercede for us, we who fight against the trends and fads of our own world.
Copyright 2016 João Paulo B. Figueiredo, translated from the original Portuguese by Flávia Ghelardi
João Paulo B. Figueiredo is a public school teacher, who teaches Portuguese for elementary classes. His academic formation is oriented around the studies of Fr. Antonio Vieira's sermons. In the Church, he´s a member of the XXVII Course of Schoenstatt´s Family Federation in Brazil. He has worked as a Confirmation catechist in the parish of Our Lady of Fatima, Sao Bernardo do Campo, Brazil, where he lives with his wife Alexandra and daughter Manuela.
About the Author