Are you so rundown and out of sorts that the skip in your step has vanished? Is your plate already full, with a never-ending to-do list? Is the word "No" only in your vocabulary when speaking to your toddler? Does just hearing someone cry out, "Mommy," make you feel like hiding, even though you know your child will hunt you down. Are you too tired to "ROAR?" If I was a Mommy Doctor, I would give you a prescription for "Alone Time!" Yes, an official "Mommy Time Out," where you can rest, relax, and restore your soul. All moms need to find their place where they can think and enjoy the view. Sometimes a mommy needs to stop and take a pause, a breath and recoup. It needs to be a place where you will not be asked to help with a Lego creation or a Dolly Tea Party for two, a place where you can be all alone! By taking a step back and enjoying some well-deserved "Me Time," you will know just what you need to do to restore you.
Even though daily sacrifices are a part of the vocation of "mommyhood," no break in the potential twenty-four-hour-a-day job as a mother can cause exhaustion to set in, even on the "energy bunny." These are some warning signs: your smile is fading, or you are unable to laugh when your favorite two year old child uses his best cuteness on you. These are just warning signs, but when you begin to put the milk jug in the pantry and the cereal back in the refrigerator you know that mommy burn out has begun. "Something has got to give," you think to yourself. Then through repeated yawns, you realize it is you; Your Get-Up-and-Go has Got Up and Left. What's a mother to do?
If I were to rewind my life back to my mommy years, I would change one thing. I would definitely make a decision perhaps even in the delivery room, (where I was a frequent guest) that I would not only take care of this precious child, but that I would also take care of myself. I would remind myself that it is not a luxury to care for oneself, but a need. You see, mom, scheduling time for yourself gives you the energy, the health, and the positive attitude to nurture others. If you are running on empty, then you have nothing to give. Someone needs to give to you; even if it is yourself.
Here are some ideas, tried and true, that I learned along the journey of motherhood.
Health matters—on your birthday month schedule yearly doctor appointments (OB-GYN, Dentist, Family Practice and Optometrist)
Read "More Health Less Medicine" by Peter J. Weiss, M.D.
Take a yearly honeymoon with your spouse.
Get a monthly pedicure
Make time for silence to think and pray.
Music can feed the soul.
Frequent walks in the sunshine.
Read a monthly book or join a book club.
Watch an uplifting movie while relaxing with popcorn, or wine and cheese.
Weekly bubble bath while listening to music in candle light sipping a glass of wine.
Join the gym.
Update your wardrobe, out with the old followed by a shopping spree.
Get a new hairdo.
Read a book on stress relief.
Watch the sunrise with a good cup of coffee or tea.
Watch the sunset with a chilled glass of bubbly.
Read poetry
Journal-Where have you been? Where are you? Where are you going? Why?
Find a "Mommy Mentor" who has a listening ear and offers wise counsel.
Call your mom daily.
Connect with old friends.
Forgive whoever you have a grudge against.
Surround yourself with positive people
Vow to do random acts of kindness daily.
Return to your faith.
Eat healthy.
Relax at the beach—Walk the shore!
Sleep eight hours a day.
Run, jump rope, do something aerobic.
Discover your creative side—dance, sing, write, paint, Act or learn a musical instrument.
Get organized, prioritize and learn to market your time because "Order brings peace."
Plan a yearly getaway with the girl friends.
I took my own advice. I am writing this article while relaxing at the beach; it is where I relax. Mom, please do the same. Find out what relaxes you! We are all different, so what does it for one mommy may not work for another. Remember, you did not become a stressed out mom over night, so take the time to care for YOU! Avoid the pitfall of "Martyr-hood Mommy." I am not a Doctor but I do know the prescription for a stressed out mom: "Me Time!" An hour a day for yourself can help to keep the stress away. Remember everyone needs a break. Think about this, "No Change, No Change!" Take care of you and you will be a better mommy and wife too. Mom if you want your roar to come back; then dare to do something for you. I dare you! Once restored, ROAR out loud with Joy! Take Time To Enjoy the Moments!
TAKE TIME
Take time to think – It is the source of all power.
Take time to read – It is the foundation of all wisdom.
Take time to play-It is the source of perpetual youth.
Take time to be quiet-It is the opportunity to seek God.
Take time to be aware-It is the opportunity to help others.
Take time to love and be loved-It is God's greatest gift.
Take time to laugh-It is the music of the soul.
Take time to be friendly-It is the road to happiness.
Take time to dream-It is what the future is made of
Take time to pray-It is the greatest power on earth.
Take time to give-It is too short a day to be selfish.
Take time to work-It is the price of success.
Author Unknown
Copyright 2016 Ellen Mongan
Photo copyright 2016 Ellen Mongan. All rights reserved.
About the Author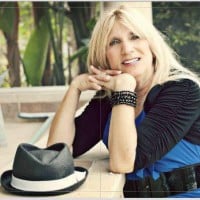 Ellen Mongan, a Catholic writer and speaker, has been married more than 40 years to Deacon Pat Mongan. They have 7 children and 12 grandchildren. Ellen is a host of WOW Radio Podcasts, a religious columnist for the Augusta Chronicle, and has spoken on both radio and television. She is the founder of Sisters in Christ, Little Pink Dress Ministry, and Women-Fests.