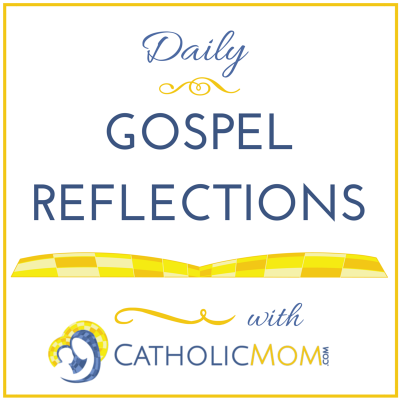 Today's Gospel: Mark 9, 14-29
This reading has special meaning for our family. Our eldest son had petit mal seizures, 30-40 episodes daily. The medication prescribed to suppress these episodes was used in every case of petit mal seizures. As luck would have it, or not, our son was the 1 in 1,000,000 case where he was allergic to the medication. Our son was in the hospital, quarantined for weeks. Doctors thought he had leukemia because his white blood cells were nil. The medication eradicated any white blood cells in his body used to ward off germs and potential illness. I will never forget the day I kneeled before my sweet boy with a fever as high as 104, instantly knowing that I had no control.
This man in the gospel had more faith in Jesus than the disciples had, perhaps because the relationship between parent and child is so like that of Jesus and us. We, as parents, cling to him on behalf of our children more than anything else, because we have no control. We believe, that with the intercession of St. Christopher, our doctors, fasting and prayer, our son is cured. He should have outgrown these seizures in his late teens. He is 11 years old and has been seizure free for 3 years - right around the time I came into the faith.
Ponder:
How can you enter into a childlike relationship with Jesus and cling to Him the way our children cling to us?
Pray:
God, please look after our children. Please help us to accept the grace that comes with giving our children's lives over to you, that they may be healed of whatever ails them.
Copyright 2016 Cristina Trinidad
Cristina Trinidad is a wife and mother of two. A stay at home mom, she hand embroiders inspirational and faith based designs with a Catholic twist. You can find her designs and more at handmaidembroidery.com.
About the Author