And the peace of God which surpasses all understanding, shall keep your hearts, your minds through Christ Jesus. - Philippians 4:7.
Two weekends in a row, at churches 400 miles apart, I heard the same song so I figured there must be a message. The first weekend the song was sung by Michaela, a beautiful, talented young woman with a tremendous gift, and the second weekend it was a Franciscan Friar whose voice bounced off every heart in the chapel on the campus of Franciscan University in Steubenville. It's an old song but a newer arrangement gives it such beauty and meaning it just reaches out and thumps your soul and your heart to attention.
We visited Shannon at school this past weekend and enjoyed a quick trip to Pittsburgh, taking in as many sights as we could in a few short hours. As we were driving home today I wrestled with three things. First, I was sad to leave Shannon in Ohio for summer session instead of bringing her AND her stuff home. Second, the sight of tent cities tucked up under the viaducts in downtown Pittsburgh and third, that song! On the drive home I'm sure the family thought I was just napping but I was pondering it all in my heart, asking God to make it all clear and show me how it was connected. Just as he always does, in his time, he did show me and I'd like to share.
The song is called It Is Well and the arrangement that has touched my heart is by Bethel. If you want to hear something amazing, check it out!
https://www.youtube.com/watch?v=YNqo4Un2uZI
There are a few lines from the song that just grabbed my attention; "Let go my soul and trust in him," "Waves and wind still know his name" and "through it all my eyes are on you." How do those grab you?
When I got home I searched the origins of the song and it turns out, it has quite a story! The song was written in the 1800's by a man named Horatio Spafford. He was a successful businessman from Chicago who was no stranger to tragedy and faith. He and his wife had 5 children. Their young son died and just months later they lost nearly everything in the Chicago fire. He sent is wife and daughters on a ship to England for a rest and he planned to follow after a business problem had been attended to. Four days later he got word that the ship had a collision and it sank. His wife survived but his daughters did not.
When he boarded a ship for England to be with his wife, he asked the captain to stop over the spot where the ship had gone down and it was then and there that he wrote the words to the song It Is Well With My Soul. Can you even imagine using those words in that moment? I think my goose bumps were three layers deep after reading the history of the song.
So what does it all mean to me? What was God trying to tell me? I think there are lots of days when things don't go right and I think I need to do something about it. I think of those tents under the viaducts and feel guilty because I have so much. I think about how lucky my daughter is to be getting such an excellent education in such an amazing place but I pouted because I couldn't bring her home yet. I get to speak and write and teach about the amazing, mighty love and mercy of God but nothing seems to get better in the world and then this song comes along two weekends in a row to remind me that I should say "let go my soul and trust in him." He knows the troubles of my soul, he knows when all is not well and in those times I have to remember that "through it all, my eyes are on him"…or are they? When my soul is not at rest it's probably because I'm trying to do his work and he isn't asking me to. He's asking me to trust him. He's asking me, just like Horatio Spafford, to remember he has a plan and it includes every tiny detail; the good ones, easy ones, hard ones, sad ones confusing ones and of course the glorious ones!
[Tweet "We become troubled because we aren't focused on what God is asking us to do."]
Recently I heard someone say that we become troubled because we aren't focused on what God is asking us to do. Mother Teresa did amazing things…unbelievable things but despite all the work she did and all the work her Sisters are still doing, Calcutta didn't get better. God's presence doesn't mean the absence of tough, sad or difficult stuff. God's presence is right there in the midst of it all. The waves and wind still know his name…do we? He wants us to be content in the wisdom of his plan not in our ability to do things for him. If I get that straight it will be well with my soul.
A Seed To Plant: What are the things that trouble your soul? Make a list and give them to him so all will be well. Before you make your list, play the video above and be stirred by the song.
Blessings on your day!
Copyright 2016 Sheri Wohlfert
Image: FreeImage.com: waves
About the Author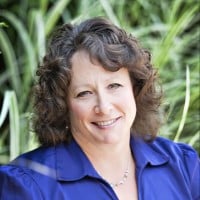 Sheri is a Catholic wife, mom, speaker and teacher. She uses her great sense of humor and her deep faith to help others discover the joy of being a child of God. Her roots are in Kansas but her home is in Michigan. The mission of her ministry is to encourage others to look at the simple ways we can all find God doing amazing things smack dab in the middle of the laundry, ball games, farm chores and the hundred other things we manage to cram into a day. Sheri also writes at JoyfulWords.org.