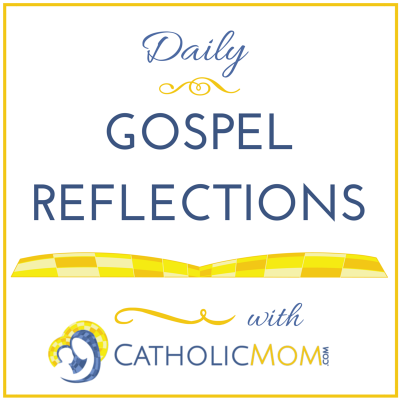 Today's Gospel: Mark 10, 46-52 - St. Philip Neri
Today is the feast day of St. Philip Neri. He was much like Bartimaeus - he didn't hesitate. When he felt God's presence, he acted on it.
St. Philip Neri and Bartimaeus, son of Timaeus, a blind beggar who Jesus healed: what could these two men have in common? Both reached out to God and both did not let others hold them back. Both responded in faith, when others turned away or discouraged them from continuing. Both men were not financially well off, and both men stepped out in faith to follow God.
Bartimaeus was a blind man. We don't know much else about him except that he called out to Jesus to be healed, and then the gospel says he followed Jesus after he was healed. When he called out to Jesus for help, people told him to be quiet; yet he persisted and his faith was rewarded. His sight was restored because of his faith, and he got to spend time with Jesus.
At eighteen years old Philip Neri was sent to live with relatives and become a businessman. He had a mystical experience, gave up all worldly goods and devoted himself to prayer. Soon, with God's calling, he undertook a mission to Rome to help rebuild the faith of the people. With his sense of humor and tendency not to take the world or the hierarchy of the church too seriously, he became a priest and over the years gained many converts to the Catholic Church. During his lifetime he had many people who tried to distract him from his calling and discourage others from following God. But he was convicted, and his faith remained strong. He didn't let the naysayers dissuade him from God's path for his life.
Ponder:
How can I be more like Bartimaeus and St. Philip Neri and not let other people and things limit my journey in faith?
Pray:
St. Philip Neri and Bartimaeus, you both in your own unique ways reached out to Jesus; you didn't let others limit or dissuade you. May I have the same energy and devotion in in my journey of faith in Jesus. Amen
Copyright 2016 Christina Weigand
Christina Weigand is a writer, wife, mother of four, and Nana to three granddaughters. She lives with her husband and daughter in Pennsylvania. She has four published books; Palace of the Twelve Pillars, Palace of the Three Crosses, Sanctuary of Nine Dragons, and Women of the Bible: A Study.
About the Author