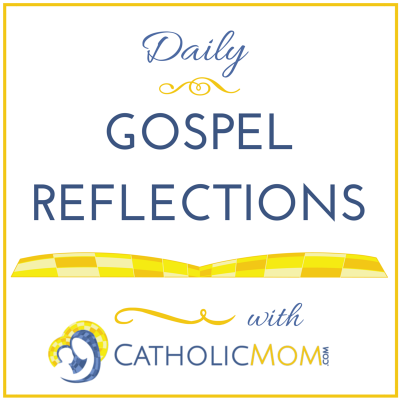 Today's Gospel: Mark 12, 28-34
Today Jesus is questioned about the greatest of the commandments. Wisely, he answers with two that reference the law and the prophets. In fact, this answer from the Christ should instigate our heart to prophesy more and more the lesson of the love of God and of our neighbor. The exercise of love should permeate the Christian's soul, so the actions and the guidelines of his life can be anchored in the master´s teaching. How do we love? Who do we love? Why we love? These and other questions are important for our daily lives.
To look at the Cross make us ponder how little we understand about God´s love. The "sublime madness" of God's love expresses to what great degree we should love others, so that we might also be able to hear: "You are not far from the kingdom of God" (Mk 12, 34b) when we know how to practice this commandment of the Lord. What do we have to do to love as Jesus loved? I think that first we should let us be seduced by Him, in other words, convince ourselves of his proposal to us, and to be convicted that alone we are nothing. From there, we can think that this giving to the neighbor is not such a hard task after all, because our mission is to transform the old man into a new man, by the act of Jesus, making him a new Christ.
Ponder:
What can I do in my daily life to show the love of Christ? What can I change in my behavior to grow in love?
Pray:
Lord, give us the grace to love God and our neighbor as you taught us. We want to pour ourselves out so we can be agents of change. Change our hearts into fertile ground so your grace can make us new disciples and missionaries in today's world. Amen.
Copyright 2016 Alexandre Balsanelli - translated from the Portuguese by Flavia Ghelardi
Alexandre Pazetto Balsanelli is married to Alessandra Cristina Sartore Balsanelli. They have two daughters, Laura and Rafaela, and are members of Schoenstatt Apostolic Movement. They live in São Paulo, Brazil.
About the Author