One of the beautiful yet ironic gifts of working with our writers here at CatholicMom.com is that I frequently encounter women who are much younger than me chronologically, yet far wiser. Today, I am happy to share my recent conversation with one of my mentors, Jeannie Ewing. In her writing her at CatholicMom.com since 2013, but most especially in her profound new book From Grief to Grace, Jeannie has taught me to reframe challenges in my life, and to do so with trust, with grace and with faith. As you'll learn from our interview, Jeannie's personal family circumstances have become not only her mission territory, but also a calling to serve the world around her and to share what she has learned.
I hope after reading this, you will feel compelled to purchase From Grief to Grace for yourself or someone special in your life. God is calling each of us to arise from places of despair and darkness in our lives. Let Jeannie become your companion as you learn to navigate what it takes to transform from grief to true grace.
Q: Jeannie, thank you for all you share with us at CatholicMom.com and congratulations on the publication of your beautiful new book From Grief to Grace. Please begin by briefly introducing yourself and your family to our readers.
A: I'm a wife and mother of two girls who have very different special needs. Our oldest daughter, Felicity (5) was diagnosed with Sensory Processing Disorder when she was around 2 years old. This is a neurological disorder, which is quite common and is found in those who have Autism, that affects the way the brain processes sensory information, such as the five senses and inner senses of proprioception and vestibular processing. The inner senses manage balance and coordination.
Sarah (3) was born with a rare genetic condition called Apert Syndrome at birth. Apert is a form of craniosynostosis, which means that one or more cranial plates were fused prematurely. Other hallmarks of Apert include short arms, fused bones throughout the body, fused fingers and toes (syndactyly), and other issues with breathing, speech, hearing, vision, heart function, etc. People with Apert require between 20-60 surgeries throughout their lifetime. Sarah has undergone 6 surgeries so far.
My educational and professional background is in psychology and school counseling, but I chose to stay home to raise our girls rather than continue my job as a high school guidance counselor. It was a lifelong dream of mine to become a published author, and God made that dream come true in His time.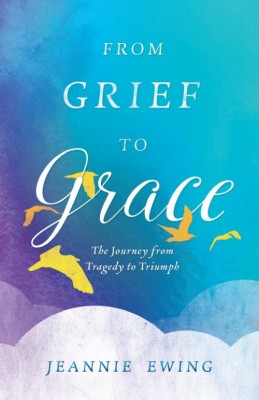 Q: We know that you have shared your writing on our site since 2013 and elsewhere around the web as well. What motivated you to write this particular book?
A: It was a long process that involved stages of discernment and prayer. First, a friend of mine (and co-author of our self-published meditation journal), Eileen Benthal, was praying for me and said she kept getting the word "grief." We discussed this and agreed that I would pray about it and take it to spiritual direction. Over the course of about a week, God revealed to me patterns of life experiences that shared a common theme – loss.
I was no stranger to addiction/alcoholism, mental illness, chronic illness, and, of course, special needs parenting. One interesting memory included a time when I was placed in a high school for my school counseling internship, and it was during a very unique period when the school had suffered several deaths – two included double suicides of swim coaches. I was asked to lead a grief group for teens, which was completely foreign and uncomfortable for me, but I did it. And I learned a tremendous bit about suffering in the process.
Being a special needs mom has made me acutely aware of suffering and the fragility of life. It's always hovering in our family.
I wanted to reach people who were in a place of darkness or raw pain and didn't know how to understand or process the mystery of suffering. So often we internalize our anger or become embittered toward God and our faith, but I wanted to write a book that explained the beauty of holy darkness and of suffering itself, that suffering can become love if we permit to unite it to the Cross.
Q: You share so personally in From Grief to Grace. I'd imagine that it took a lot of prayer to open your heart so beautifully. Why was it important to you to share an "encounter" of your faith with others in this book?
A: It makes what I write more real. People are more willing to share their own stories when they know they aren't alone, and I wanted readers to be aware that they are not journeying the messy waters of grief by themselves.
[Tweet "I wanted readers to be aware that they are not journeying the messy waters of grief by themselves"]
Q: You mention in the book's Prologue your prayer through the intercession of Venerable Solanus Casey. What other saintly companions have been with you in this process? Why is the intercession of the Communion of Saints so important?
A: I am very close to the Carmelite saints in particular, but there are many mystical saints who have been companions on my spiritual journey. The ones I mention in depth are St. John of the Cross and St. Therese Lisieux. St. John of the Cross' spirituality has profoundly and permanently changed my life. His wisdom is timeless and universal.
The saints are our friends. They have walked their own earthly journeys, most of which included intense sorrow, loss, suffering, and pain. When we get to know them as they were in life and form a relationship with them, we are encouraged in our walk of faith. We are also comforted by their presence and protection.
Q: What most pivotal words of advice do you have for a reader who feels currently mired in grief and completely hopeless?
A: Trust in the mystery. Not everything in life can be explained or must be explained. Be content and at peace with the "not knowing." Try not to strive so much for answers as for surrender. When you abandon your fears, anger, confusion, etc. into the arms of Jesus, He will lead you to victory through the cross.
Suffering well is never easy, there's no way around that. But suffering well means that we learn to let go on a daily basis and trust that God is leading us to Heaven.
Q: What are your hopes for your daughters and for your family's future? How have your trials, and specifically Sarah's health considerations, enable your family to be a light for others?
A: I wasn't expecting to be a light to others after Sarah's birth, but I was strongly aware that God wanted to do something big with our family. I knew He wanted us to be a witness of sorts, and to be honest, that is still very much unfolding.
I used to have high expectations for my girls and for our family, and I admit that those creep in from time to time. But most of the time, I just pray that we will live each day in the present moment, because that's all we are given. We all know this on an intellectual level, but living it is an entirely different story.
Because we have no statistics about life expectancy for Apert Syndrome, today is all we have, and we try to make it matter.
Q: What's next for you personally and professionally and how can readers follow your work?
A: My husband got a new job, so we will be moving sometime in the near future. I have chosen to start homeschooling the girls, starting this fall, which is a huge adjustment. Ben is discerning a call to the permanent diaconate in our diocese, which is also a major decision.
As for me, I continue to pray that God will make my writing and speaking fruitful. I'm working on a new book proposal about Catholic etiquette and have a couple of other book ideas (one of which my husband and I would write together) that I plan to – over time – develop into formal proposals and pitch to publishers.
Readers can reach me on either of my websites, lovealonecreates.com and fromgrief2grace.com. I'm also on the major social media sites, like Twitter, Facebook, Pinterest, and Instagram.
Q: Are there any additional thoughts you would like to share with our readers?
A: Learning to love necessarily means you will lose something – a part of yourself or otherwise. As God draws you nearer to Himself, be prepared for His pruning, which hurts. It requires a type of emptiness that will leave you experiencing a vulnerability that may be new to you. Continue to trust in Him. Be faithful to God, and He will be faithful to you.
Follow Jeannie Ewing:
Order From Grief to Grace and support CatholicMom.com with your purchase
Copyright 2016 Lisa M. Hendey
Image copyright: Jeannie Ewing, used with permission
About the Author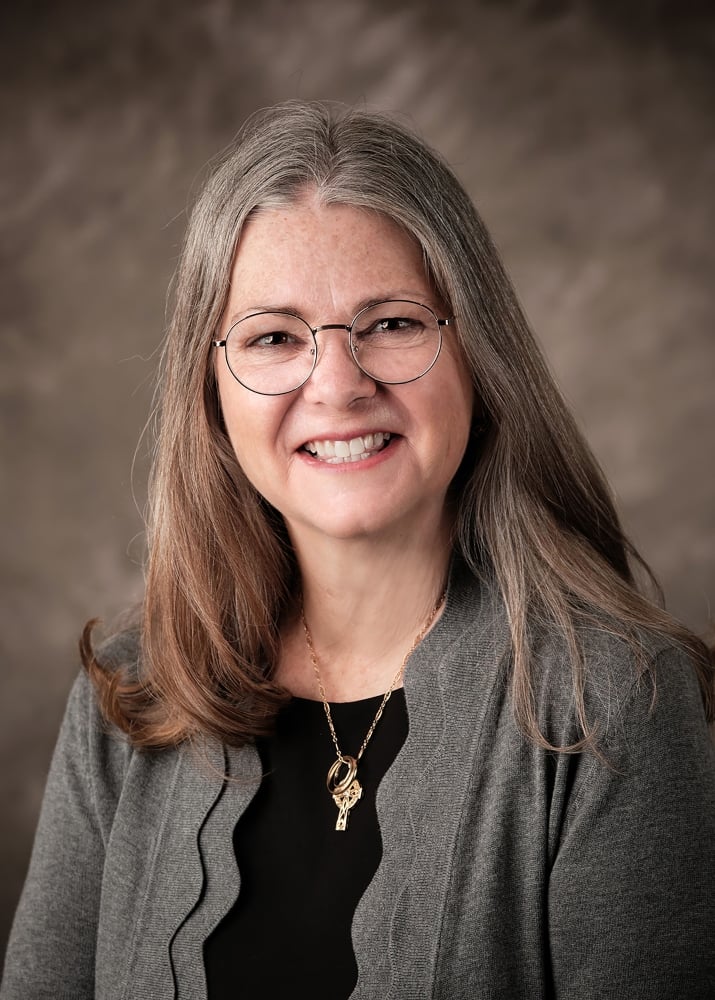 Lisa M. Hendey is the founder of CatholicMom.com, a bestselling author and an international speaker. A frequent radio and television guest, Hendey travels internationally giving workshops on faith, family, and communications. Visit Lisa at LisaHendey.com or on social media @LisaHendey for information on her speaking schedule or to invite her to visit your group, parish, school or organization. Visit Lisa's author page on Amazon.com.