Do you know that practicing the corporal and spiritual works of mercy can transform your marriage? This premise of Catholic Press Association's first place Family Life winner Intimate Graces holds fast in delightful and touching stories with realistic solutions.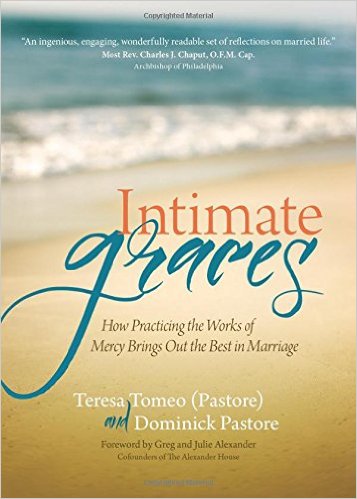 The marriage of co-authors Teresa Tomeo (Pastore) and Deacon Dominick Pastore reigns triumphant after a few tumultuous detours. Their experiences, and those of several other couples, provide a rich background of varied stories that prove the tenets of Intimate Graces, how practicing the works of mercy brings out the best in marriage.
God meant marriage to fulfill our longing for love and acceptance that comes from being fully and truly known. Do we realize that "Feed the Hungry" means identifying and responding to our spouse's deepest longings? And that bringing intimacy with Christ into our relationship is the key? Through self-sacrifice, we can feed the hungry heart of our spouse.
The Samaritan woman at the well shows us how the unconditional love of Jesus began her transformation into holiness. Couples "Quench the Parched" by partaking of the waters that refresh and renew their love. It is Christ-centered love, Dominick writes, "a palpable, visible love that continually enlivens and refreshes a marriage. It is a love born out of service for the good of the other with no ulterior motives for oneself." But they don't leave you there. They give tips for quenching the parched heart, and prayers and reflections.
Clothe and shelter
"Clothe the Naked" in marriage is more than physical covering. Spiritually it involves loyalty. We reveal our vulnerabilities and protect the susceptible heart of our partner. "When we are able to do this," Dominick writes, "we reflect in a small way the open communion that is the life-giving love of the Blessed Trinity."
How do we "Shelter the Homeless" in our marriage? We become "home" for our beloved. One way to shelter our spouse is to protect our time together against the onslaught of constant media, overcommitment and busyness.
Heal and free
"Visit the Sick" is sometimes easier outside marriage than inside it. We often bring a healing touch to those who suffer somewhere other than in our home. But what about "in sickness and in health, till death do us part"? It's the surprise long-term sacrifices that God uses to get us to heaven. The physical or emotional "suffering of a spouse brings a unique opportunity to affirm the marriage commitment and grow in more perfect love." (Page 48)
As a convert, I have experienced "Ransom the Captives" as a work of mercy to resolve the past. From Teresa's earlier books, I know a little of the story of her secular media career, marriage difficulties and return to the Catholic Church. Teresa writes, "Still, I remained a 'captive' in a very real sense of the word. . .We can't let go of the past until we confront it honestly. . . That's what Dominick, through Jesus, did for me."
"Bury the Dead" entails responding to our spouse's deepest sorrows and regrets. We bury our regrets by acknowledging the pain of the past, but not remaining in the tomb. We strengthen our marriages by revealing past experiences that are harming our relationship and by helping our spouse bury the dead issues and regrets of his or her past.
Teach and counsel
When we embrace marriage as an ongoing path to discovery rather than a minefield of conflicts waiting to happen, we are ready to "Instruct the Ignorant" and learn how to solve problems together peacefully. Wisdom requires the huge step of surrendering all we are for the good of our spouse. It results in living life to its fullest as we grow our relationship with one another and with Christ, who sacrificed his all for us.
"Counsel the Doubtful" is an invitation to see marriage as a faith-builder and use every opportunity to affirm our spouse in times of doubt. Affirmation is a powerful force to regain a balanced perspective. So is praying together for wisdom and insight. Sometimes our spouse needs space for the Lord to work. We both must wait on him.
Sin and forgiveness
The most daring chapter is "Admonish the Sinner" because it deals with porn addiction of people seeking counseling from Teresa or Dominick. No sins are private. They affect us all. When our conscience is clear, we can use their tips for admonishing a loved one that has unconfessed mortal sins.
Groan! It's hard to "Bear Wrongs Patiently" even when we know that forbearance helps our marriage grow. I like the way Dominick described this work of mercy. "Bearing wrongs patiently doesn't mean I am a doormat. Instead, it's more like a welcome mat for my wife to know of my love and God's love for her."
One of the hardest works of mercy is to "Forgive Offenses Willingly." Unwillingly is more common, especially in the height of the conflict when we don't yet experience "the merciful balm of forgiveness." As Dominick put it, "only after you have stopped keeping score and offered the olive branch can you experience that healing, freeing feeling. Forgiveness sets both parties free so that there can be true reconciliation and so that a more intimate, loving relationship can be realized."
[Tweet "Forgiveness sets both parties free so that there can be true reconciliation #intimategraces"]
Stress and couple prayer
One way you can "Comfort the Afflicted" is help your spouse with stress. The touching ways that Dominick and Teresa find to both avoid and deal with stress are practical and yet unusual because no two couples experience stress the same way. Their Tips for the Stressed give guidelines in deciding what actions to take in your marriage.
In "Praying for the Living and the Dead" we tap into the power of thankful, persistent intercession for our spouse and our marriage. Consistent daily couple prayer takes perseverance, especially if you are new at this. Don't worry about it. Begin talking about why to pray together before you decide how to make it work for your marriage.
The casual format of Intimate Graces is ideal for couple groups. The marriage enrichment group my husband and I facilitate is looking forward to bringing our marriages to a new level of holiness and fullness of that abundant life Jesus promises us when we draw near to him together.
Are you ready to transform your marriage?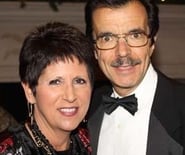 Teresa Tomeo (Pastore) is a bestselling author, syndicated Catholic talk show host, and speaker with more than thirty years of experience in print and broadcast media. Her weekday radio program, Catholic Connection, a coproduction of Ave Maria Radio and EWTN, is heard daily on 300 stations nationwide and also Sirius Satellite Radio. Her TV show, The Catholic View for Women, is seen twice weekly on EWTN.
Dominick Pastore, vice president and senior electrical engineer for Smith-Group JR in Detroit, was ordained a deacon in the Archdiocese of Detroit in 2012. He has a master's degree in pastoral studies from Sacred Heart Major Seminary in Detroit. Pastore ministers to couples at retreats, pilgrimages, and conferences. He serves as a deacon at St. Angela and St. Isaac Jogues churches in suburban Detroit. He and his wife, Teresa Tomeo, lead pilgrimages to Rome and other parts of Italy for married couples.
Buy this book through our Amazon link and support CatholicMom.com with your purchase!
Be sure to check out our Book Notes archive.
Copyright 2016 Nancy Ward
About the Author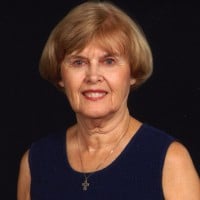 Nancy Ward authored Sharing Your Catholic Faith Story: Tools, Tips, and Testimonies (and the DVD) and contributed to The Catholic Mom's Prayer Companion. She loves to share her conversion story and give evangelization workshops and retreats equipping others to share their faith. She facilitates the DFW Catholic Writers, Catholic Writers Guild Nonfiction Critique Group, serves on their Board, and speaks at writers' conferences. Learn more at JoyAlive.net and NancyHCWard.com.