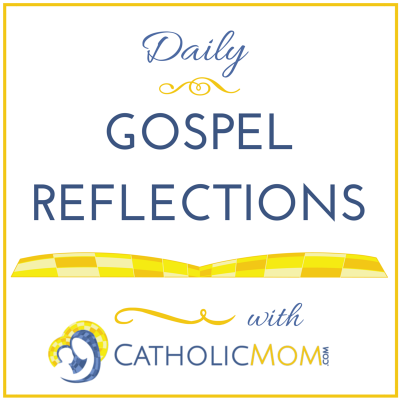 Today's Gospel: Matthew 7, 15-20
"You will know them by their fruits" (v 16). Do those around me know I am a follower of Jesus Christ, one of his sheep?Do I bear fruit? I must look inward and ask myself:
Am I charitable?
Am I joyful?
Am I patient?
Am I peaceful?
Am I generous?
Am I gentle?
Am I faithful?
Am I kind?
Am I good?
Am I modest?
Am I chaste?
Am I temperate?
These are the fruits of the Holy Spirit - perfections that the Holy Spirit forms in us as the first fruits of eternal glory (CCC 1832). Firmly rooted in Christ, these fruits bloom in us. Let us use the gifts God has given us to encourage their growth.
Ponder:
Which fruits are blooming well in me? Which fruits do I need to encourage?
Pray:
Come, Holy Spirit, and flourish within in me. May the fruits of good Christian living blossom within me, especially the fruit of __________, which with Your help I hope to attain. Amen.
Copyright 2016 Kelly Guest
Kelly has been a Dominican Sister of St. Cecilia in Nashville, an education coordinator for a Catholic Charities' program for pregnant teens, a middle school teacher, a director of religious education and is now a youth minister. Her most challenging and rewarding calling, though, is wife and mother of ten children. What she has learned, she blogs at CatholicMom.com.
About the Author