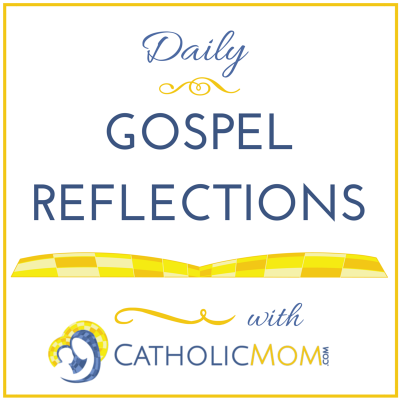 Today's Gospel: Matthew 7:21-29
Have you ever lived in a house with a faltering foundation? We spent the first seven years of our marriage in an old 100-year-old farmhouse that everyone called quaint and historic when they saw it.
Living in it, though, was far from quaint, unless you like your historic without a furnace during a cold Ohio winter. It gave me plenty of opportunities to test my mettle, including the influx of wasps as the weather changed from cold to warm in the spring and vice versa in the fall.
We found out, near the end of our time living there, that the foundation was eaten away. You couldn't tell: the house may well stand another 100 years. But when we started to investigate whether we should renovate, we found out we would be spending at least as much as a new house before we ever got inside.
The Gospel message is counter-intuitive. Though we may have heard it a million times, it still retains a shock level when you dive into it.
And we need that shock level. We need to have a foundation that's well-built. We won't find that in the world. We need Jesus for that.
Believing in God isn't the ticket. The devil, we should remember, also believes in God.
No, it takes more than just belief, more than just knowing his name. We have to be willing to invest in a good foundation.
Ponder:
What do you need to do today to make sure your foundation is strong in the Lord?
Pray:
Jesus, give me ears to hear your words, the courage to act on them, and the wisdom to know your will.
Copyright 2016 Sarah Reinhard
When she's not chasing kids, chugging coffee, or juggling work, Sarah Reinhard's usually trying to stay up read just one…more…chapter. You can find her online at SnoringScholar.com.
About the Author