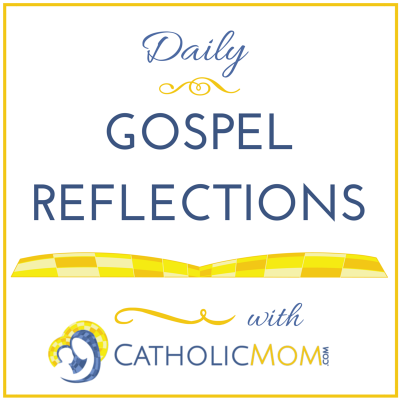 Today's Gospel: Matthew 8, 23-27 - St. Irenaeus
How easy it is to find our faith during the quiet seasons of our life. When things are going well, we can clearly see God's providence and good plan for our life.
However, it is during the storms of our lives that our faith is truly tested. When illness, disappointment, persecution and the like appear, it is very easy to lose sight of where Jesus may be during our struggles. We cry out in the chaos of our lives and often fail to hear His voice.
The key, as the apostles discovered, is not to try to bring Jesus to our chaos, but rather to meet Him in His peace. As we divert our attention away from the storms in our lives and focus squarely on the risen Lord, He will quiet the raging seas in our souls and bring to us His peace in spite of our circumstances. In that way, we can also rest in the boat amidst the turbulent seas of our life.
Ponder:
How do I respond to storms in my life?
Pray:
Lord, help me to find you during the struggles of my life. Please bring your peace and calm during my trials.
Copyright 2016 Carl Schwilm
I am a finance professional and graduate of Duquesne University. I reside in Pittsburgh, PA with my wife Sherry and Beau the beagle. We have two adult children, CJ and Melissa, of whom we could not be more proud.
About the Author