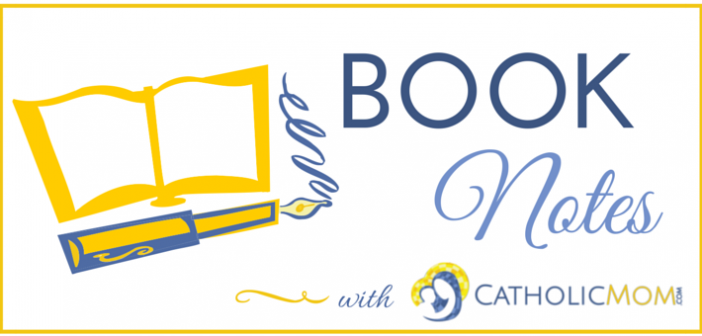 It is the "Year of Mercy," and God is pouring out His mercy in abundance as we open our hearts and lives to Him. Michele Faehnle and Emily Jaminet's book, Divine Mercy for Moms, is a timely contribution to lead others, through their instruction and good example, towards merciful living. This book teaches women in a simple, yet profound way how to live the lessons of St. Faustina. Michelle and Emily encourage other Catholic moms to join in study groups for a support system. Together moms will discover just how practical and easy these practices are to implement. Motherhood is a vehicle God can use, if moms are willing, to be transformed into vessels of God's mercy. These lessons, once practiced, can be passed down from generation to generation. What a legacy of faith in action that will be!
I began reading this book at the beach. I thought that it would be the perfect time to kick off my flip flops and rest awhile with Jesus as my retreat Master. As I began to skim through the first few pages of the book I was blessed to discover the foreword by Fr. Michael Gaitley, MIC. It was then I knew that this book was not only a perfect choice but also a timely choice for the trip. Why? Because my other beach read was to be the book, Consoling the Heart of Jesus, by Fr. Michael Gaitley.
I decided to use Divine Mercy for Moms as my daily devotional and the focus of my beach retreat. I read one chapter a day, with the ocean waves as my background music. It set the stage for a restful and productive retreat. Let me give you a peek into how my retreat week played out as I put action to the words I read and let the "Son" shine in! I am always amazed at how people can read the same book, yet receive a different message in their heart. Sometimes just one sentence will make a lifelong impression to one reader that another reader never recalls. Sometimes it is just one word that will change one reader's direction, heart or life forever. Another reader will remain unchanged. This is one of the many ways the Holy Spirit works in one's hearts. As I dug into the book, these are the finds that I will treasure in my heart.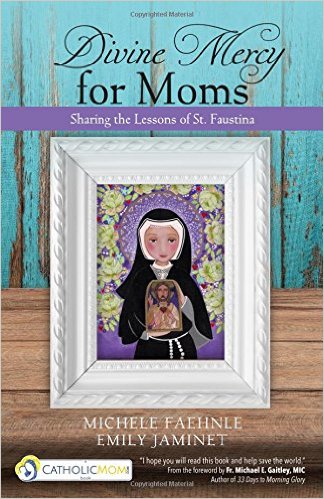 Chapter 1- St. Faustina, Apostle of Divine Mercy
"Before I made the world, I loved you with the love your heart is experiencing today, and through the centuries, my love will never change."
Chapter 2 - Developing Trust in Jesus Through the Divine Mercy Devotion
"When the clock strikes three, you may be in the midst of performing your motherhood duties or completing a task at hand, but if you turn your thoughts toward Christ even for a moment, tell Him what is on your heart, and listen, you will be richly blessed."
Chapter 3 - Showing Mercy to Our Neighbor
Faustina says in her diaries, "Jesus, you have given me to know and understand in what a soul's greatness consists: not in great deeds but in great love."
Chapter 4 - The Corporal Works of Mercy
"Christ has no body now on earth but yours; no hands but yours; no feet but yours. Yours are the eyes through which the compassion of Christ must look out on the world. Yours are the feet with which He is to go about doing good. Yours are the hands with which He is to bless His people."
Chapter 5 - The Spiritual Works of Mercy
"We will never be perfect in following God's will, but if we are willing to serve Him through mundane and ordinary tasks of life we will bring glory to God."

St Faustina reinforces this idea: "Pure love is capable of doing great deeds, and it is not broken by difficulty or adversity. As it remains strong in midst of great difficulties, so too it perseveres in the toilsome and drab life of each day. It knows that only one thing is needed to please God: to do even the smallest things out of great love."
Chapter 6 - Mary Mother of Mercy
"We can live out our vocations as mothers by imitating the Blessed Mother. We are called to be meek and humble like Mary, by her faithfulness she was able to completely fulfill her role as the Mother of God. Mary took ordinary tasks, like those we do each day as mothers, and with God's grace made them extraordinary. She never walked on water, turned water water into wine, or performed any earthly miracle. Yet she was always where she needed to be, advocating for others and serving as a faithful witness to the Lord. The Blessed Mother is our role model."

"Mary is the Mother of Mercy, the perfect mother, and the mother of all. It is her duty to bring us into the heart of Jesus, the heart that loves us deeply and desires to pour grace upon us as we live out our lives as mothers."
Just as a ruby, an emerald and a pearl are different, yet treasured jewels, so it is with each chapter of this book. Chapter 4 and 5 would be the most treasured "jewels" for me if I were to choose favorite chapters. These two chapters are like an encyclopedia for moms on how to teach your children to live the spiritual and corporal works of mercy. Moms, your child is a diamond in the rough; these are ways to polish up their character to be more Christlike and shine for God's Glory.
At the end of the book is found Appendix I-Prayers and Appendix II-Thirty Days of Mercy Reflection, followed by the study guide. You will not want to skip those three sections. They are a bonus, like the present that comes at the end of your birthday week when you felt you had been blessed enough. Once you have opened the gift, you realize that your birthday would not be complete without it.
As I paused for a last look at the ocean view, and packed my bags to head home, I tucked in my heart the "jewels" gathered from my beach read, Divine Mercy for Moms. It has become my little souvenir that I know I will keep for a lifetime. My vacation had come to an end but the wisdom I learned through Michelle Faehnle and Emily Jaminet's words showed me that I had only just begun on the journey of living the lessons of St. Faustina.
[Tweet "These lessons, if lived out, will be life changing as God transforms you into vessels of His mercy. #divinemercyformoms"]
Moms, do you want to learn more ways to live in Divine Mercy? This book is a treasure that you will definitely want to dig into. It is a wealth of knowledge for women who want to practice their faith. It is a resource book that you will never want to part with. You will want to read it again and again. I encourage you to gather in study groups with other moms and read Divine Mercy for Moms together. These lessons, if lived out, will be life changing as God transforms you into vessels of His mercy. What better way to celebrate the "Year of Mercy!"
Whether you choose to participate in a study group or read the book alone, it matters not, if read with the eyes of faith. I highly recommend the book. Let it change your life as you put it into practice through words, deeds and prayers. One more thing ladies, don't forget to pass it on. What a legacy of faith in action that will be!
Buy this book through our Amazon link and support CatholicMom.com with your purchase!
Be sure to check out our Book Notes archive.
Copyright 2016 Ellen Mongan
About the Author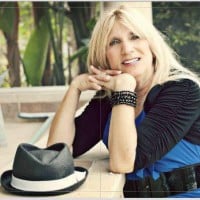 Ellen Mongan is a Catholic writer, speaker, and host of WOW MOM podcasts. Her book, WOW MOM: A Walk with God, is on Amazon. She contributes to Catholic Mom, Women of Grace, and Augusta Chronicle. Her most important roles as wife to Deacon Patrick and mother of eight led her to ministry. Learn more and contact her to speak at EllenMongan.com.