There is nothing like a woman decked in lace and pearls to show how amazingly feminine and elegant she can be.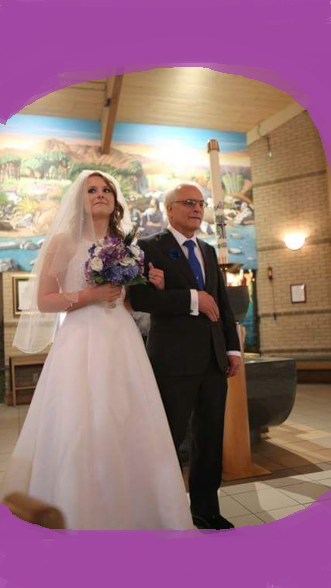 Our daughter got married recently in a whirlwind of events and emotions. A full year ago she picked out her dress and her father and I were impressed. It is simply gorgeous and elegant, but it has shoulders, a full bodice, and a detailed back that sets off her lovely figure without giving it away. She, her sister, new sister-in-law, and a friend went dress shopping one day between classes and found this dress in a little bridal boutique I had never heard of. After looking through all the big bridal shops and only finding the same old...same old strapless, cleavage showing, drab, she found her dream dress off the beaten path. These days, modesty is something that has just about gone out the door in formal wear. If only women could realize just how enchanting they are with more lace and less skin, how soft, feminine, and elegant she can be. Every other dress, these days, is a strapless dress, showing WAY too much cleavage, which, in our opinion, completely defeats the whole reason for the white dress in the first place!
[Tweet "There is nothing like a woman decked in lace and pearls to show how amazingly feminine and elegant she can be."]
It was so refreshing to see Kate Middleton in her lacy wedding gown with such class and femininity. Princess Grace was breathtaking in her lace and cumberbund gown. Both these ladies were in the public eye and in positions of royalty, class, prestige, but most of all wanted to be gracefully feminine. Our daughter is a stunning, tall young lady with brains and common sense, so when she got engaged, she knew just what she wanted....a small simple wedding and a special dress that describes her to a "T". She has never been a show-off; her talent behind the violin was enough, revealing a skill that surpassed many; she played at weddings, funerals, nearly every Sunday Mass for years and occasionally at the senior living communities where her grandmothers lived. Have I already mentioned that she is stunning?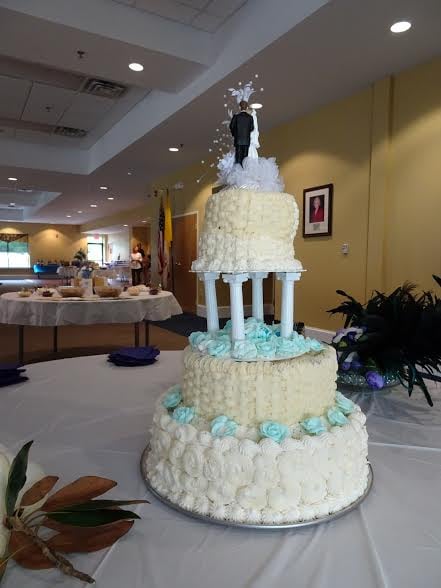 Anyway, she isn't the type that had details up the hilt, driving everyone crazy with wanting this and that....oh isn't that being a bridezilla? No, she doesn't have that need to be a walking nightmare; quite the opposite. In fact, sometime in January, I said to my husband, isn't there supposed to be a wedding this year? Tracking our daughter down, who was in the midst of a 3-year trek in college, achieving a 3.875 GPA, with a boyfriend, and a couple of part-time jobs, was hard enough. We finally sat down with her and all she wanted was a simple wedding with family some friends and a Mass. Oh and..."Mom, could you make the cake?"
When the bridal party was decided upon and the priest on the calendar, we began to figure out what needed to be planned for the invitations and reception. Our daughter sat down and designed her invitations and had them printed, lists gathered from both families and we ended up inviting nearly 100 people, which was a lot....given they just wanted a small wedding. A cake for 100 people!! For decorations, our daughter came up with a shabby-chic style and we bought all the paper goods from the dollar store, tablecloths included and she was happily saving us money...it was so easy! Burlap, canning jars, and ribbon with a flair of peacock feathers were the decor; a dear friend who knew a lady who owned a peacock brought me 40 feathers, all amazingly gorgeous.
My husband decided to brew a couple of beers for the reception, and surprised us with special labels for them for each bottle. I baked the cake a month ahead of the wedding and decorated it the day before the wedding.
Everything came together from the rehearsal and dinner to the wedding and reception. We were most surprised to have our relatives from Germany come for the event which was an event all in its self! We enjoyed meeting Kurt and Brigitte and celebrating family memories with them. My cousin came with her husband and lots of out-of-town family on the grooms side attended, too. It all couldn't have been a more wonderful, hectic, but wonderful time for our family. It was a wonderful day.
Copyright 2016 Ebeth
About the Author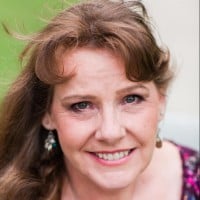 Ebeth Weidner, a Master Catechist and cradle Catholic who considers herself a Catholic information junkie, writes from her heart about the faith and hope she finds in the Catholic Church. She is the author of "A Catholic Mom Climbing the Pillars" blog. She is the wife of a research science Professor and mom to 3 great young adults people living on the coastal side of North Carolina.