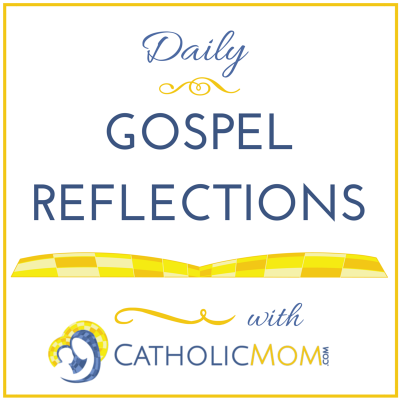 Today's Gospel: Matthew 10,34 - 11,1 - St. Benedict
Today's readings are hard ones for us: in the reading from Isaiah and the Responsorial Psalm, we hear God repeatedly telling us that He does not desire a show of faith. Instead, what God wants is for us to love Him and have real faith — deep down inside of ourselves — that manifests itself in our every action in life. Then in the Gospel, Jesus gets even deeper into what that will look like: we should be willing to choose Him over anyone else in this world, including our families.
When Jesus talks of hating our family, it's hyperbole. He obviously doesn't want His followers to hate anyone. And yet in our current social climate, very often we are called haters for living by our Christian Faith. Sadly, many faithful Catholics are being forced to choose between God and family. It's not an easy teaching, and sometimes it means we'll suffer heartbreak in this life, but Jesus also promises that if we lose our lives for His sake, we'll be rewarded eternally. If we suffer for Him, God will not forget us, nor will He abandon us. As the Psalmist reminds us today, "To the upright I will show the saving power of God."
Ponder:
Are there times in life when I pay lip service to God or keep quiet about my beliefs so I don't have to have a confrontation? How can I boldly proclaim the Gospel with love in a world increasingly hostile to the Christian message?
Pray:
Jesus, give me strength to never deny You when I am tempted to go along to get along. Grant me the graces to abandon myself to Your protection and to follow You wherever You lead me.
Copyright 2016 Christine Johnson
Christine is a wife and homeschooling mother of two high school daughters. She and her family live in the Blue Ridge Mountains of Virginia, and they love to travel together. She's a Lay Dominican, blogs at Domestic Vocation, is a regular contributor at CatholicMom.com, and is active on Twitter (@CatholicMomVA).
About the Author