Today's Gospel: Luke 1, 67-79 - Christmas Eve
For many Hispanics around the world, my family included, "Nochebuena" is celebrated tonight and is the biggest feast of the Christmas season. In my family, we have a traditional family dinner including "lechón," or roasted pig, and the entire family is joyously gathered for Christmas Eve.
Why are we celebrating? Is "Nochebuena" only about eating good food and getting together with family? Today's reading, the Canticle of Zechariah, which is prayed daily by priests, religious and even some laity during Morning Prayer of the Liturgy of the Hours, tells us why we should be celebrating.
With great joy, after not being able to speak for many months, the first thing that Zechariah does is to bless the name of the Lord. He praises and thanks the Lord for coming to his people and setting them free by raising up a Mighty Savior, Jesus Christ. He prophesies that Jesus Christ is the One who will lead us to salvation, who will free us from our own sins, who will shine a light in the darkness, and who will guide us to peace. Jesus Christ should be the reason for our celebrations. He should be the "reason for the season."
In the second part of the Canticle, Zechariah looks at his own son, John the Baptist, and prophesies that he will prepare the way of the Lord and prepare people for the coming of Jesus Christ.
Amidst the hustle and bustle of preparations for Christmas Eve and Christmas Day, let us not forget to be like John the Baptist and prepare our hearts and those of our family to receive Jesus. Let us not forget to make Jesus the center and focus of our celebrations. Let us not forget to proclaim joyfully as Zechariah did that He is Our Savior!
Ponder:
Am I placing Jesus Christ at the center of Christmas celebrations? How am I preparing my heart and the hearts of my children and family for the Nativity of Our Lord tomorrow?
Pray:
Lord, Blessed be Your Name! Thank you for all the blessings you have given me. Help me during the rest of this Christmas season to stay focused on your Son, Jesus Christ. Help me to joyfully lead others to Him. Amen.
Copyright 2016 Thais de Leon-Perez
Thais is a first generation Cuban American. She studied Biomedical Engineering at Catholic University of America. She is a Catholic wife and a homeschooling mother of six school aged children. Thais blogs at asipofcubancoffee.com.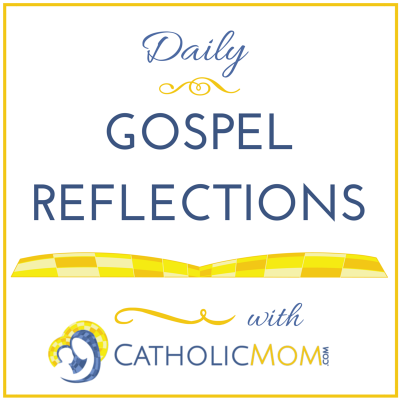 About the Author