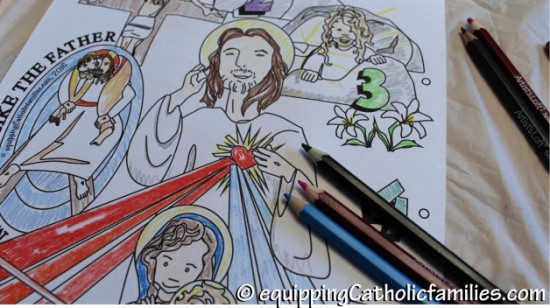 Coloring is cool again! You can find coloring books in almost any store these days...for kids and for adults! There are even Catholic coloring books out there!
We've been creating Catholic coloring crafts for years, but we tend to sneak in Catechism, Prayers, Sacraments and Saints so that they're bound to learn something (or pray something!) as they color!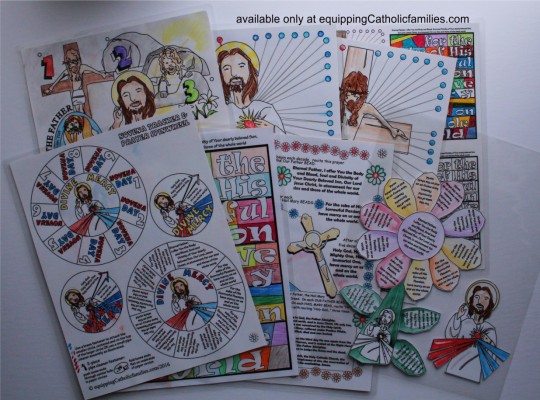 [Tweet "Arma Dei Catholic Shoppe offers a Cathletics Craft Kit for Divine Mercy."]
We recently released a Cathletics Craft Kit for Divine Mercy and it includes a revolving prayer counter for the Chaplet and lots of coloring, hole-punching and lace-up fun to keep track of the prayers as they are said...and keep track of the chaplets throughout the Divine Mercy Novena. The prayers are printed within the templates so that kids can easily read along or recite them!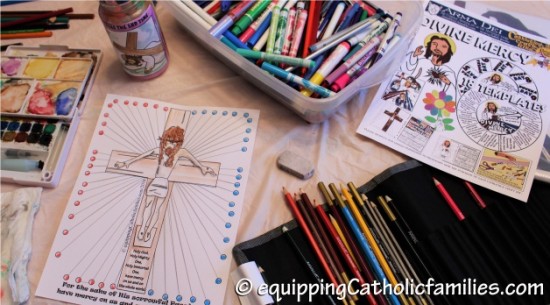 How about adding the Divine Mercy Chaplet to your family prayer time? Perfect for this Jubilee Year of Mercy...and a cool and calming activity during the SUMMER!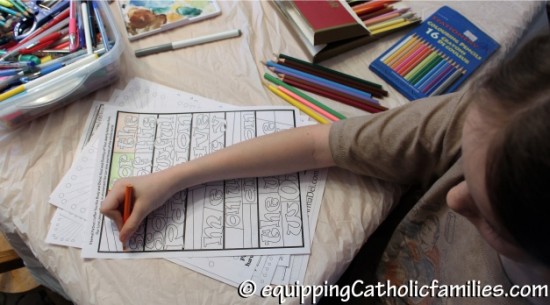 Learn more about the Divine Mercy Craft Kit here
...and check out our newly renovated Arma Dei Catholic Cards and Craft Kit Shoppe here!
Copyright 2016 Monica McConkey.
Kelly SaintsTM Copyright 2016 www.equippingCatholicfamilies.com
Artwork and Images Copyright 2016 Monica McConkey. All rights reserved.
About the Author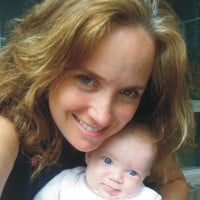 Monica, mom of 5, blogs about Catholic crafts and family traditions at EquippingCatholicfamilies.com. She is an author and creator of Super Saints quizzing cards and over 45 Saint, Sacrament, Catechism and Prayer-packed Craft Kits to help teach the Catholic Faith. The Catholic teaching tools and gifts are available through Arma Dei, the Catholic family publishing company founded with her husband Bill.