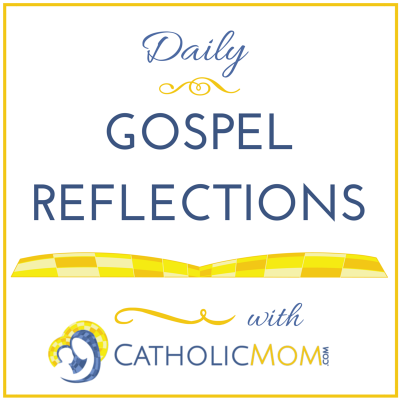 Today's Gospel: Matthew 12, 46-50
When you got married, did you have a "B-list"? You know, a list you'd go to if someone else who was invited sent their regrets? If they found out they weren't on the original guest list, I bet they were hurt. It stinks to not be part of the inner circle, an after-thought.
What if Jesus had an in-crowd? Back in his time it would've been his family - his mother, cousins, etc. Then the next circle would've included his 12 apostles, then all of the disciples then everyone who was keen on the idea of him being the Messiah. Where would we fall today? Well, there are the saints, the pope, vowed religious, then the super-parishioners, you know the ones who get their feet washed on Holy Thursday or invited to the rectory for dinner on occasion. I'd be like, 9 circles out from the center.
In today's Gospel from Matthew, Jesus reminds us that we are all welcomed to be part of that inner circle. He sees you and me the same way he sees Pope Francis, St. John, your parish priest; He has time for each of us in the same way. Sure, he has mercy and compassion for the hungry, the hurting, the poor, children… but as far as Jesus is concerned, if you are His disciple (which I hope you consider yourself), you are His family.
Ponder:
Do you ever feel like an outsider with Jesus?
Pray:
Jesus, help me grasp the enormity of your love and accept the invitation to be your disciple and family.
Copyright 2016 Abby Brundage
Abby Brundage is a single mother of two little boys. Since January of 2008 she has hosted The Big, Big House Morning Show on Spirit FM 90.5, the radio ministry of the Catholic Diocese of St. Petersburg in Florida. The show mixes inspiration, humor and family fun (and great music of course)! You can hear Abby every weekday 6-10am, EST and online at www.myspiritfm.com.
About the Author