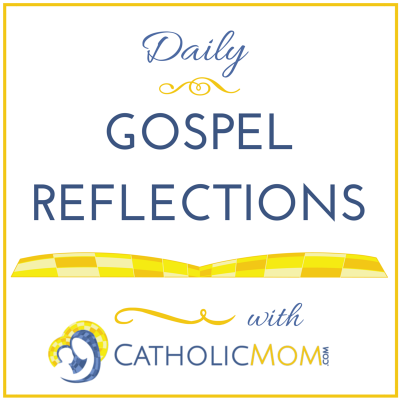 Today's Gospel: Matthew 13, 24-30
In this Gospel reading we are reminded that God's plans for us are better than the ones we make for ourselves. The farmer in the parable patiently waits until harvest time to deal with the weeds growing among his precious wheat, knowing that to uproot the weeds in the middle of the growing season could harm his crops.
God, like the farmer, patiently endures the presence of evil and waits for us to continue to grow. At harvest time, will the seeds of good that God has sown in our souls bear abundant fruit?
Now, in the middle of the growing season, is our opportunity to examine the seeds of goodness that God has sown within us. If those seeds are in danger of being choked by the weeds of evil, we have the time and the opportunity to make changes that will nurture the fruit of goodness.
Prayer, sacraments and service to others will all give us the grace to nourish the seeds of goodness God has planted in our souls.
Ponder:
What am I doing that allows evil weeds to grow among the good fruit sown by God? How can I patiently nourish the good fruit until the harvest?
Pray:
Lord, help me to patiently endure evil without being overwhelmed by it, so that the fruits of my life and work will be pleasing to you.
Copyright 2016 Barb Szyszkiewicz, OFS
Barb Szyszkiewicz, OFS is a married mom of three and a secular Franciscan. Barb maintains two blogs, Franciscanmom and Cook and Count and is an editorial consultant for CatholicMom. She volunteers at the school library and enjoys Notre Dame football and basketball.
About the Author