With the exciting launch of Ben-Hur in theaters nationwide in just a few days, it's been a great joy to see the impact of one phenomenal wife and mother on this summer blockbuster. Recently, I had the great privilege of interviewing the film's Executive Producer Roma Downey alongside her partner and husband, Producer Mark Burnett. When you meet this duo of Hollywood professionals, their mutual commitment to not only the quality of their projects but also their common goal of lifting their audiences' spirits is immediately apparent.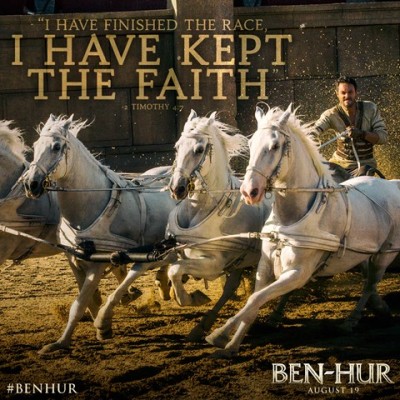 This commitment shines in Ben-Hur. Some have questioned the ambition of taking on such a classic production. While I'll reserve my review of the movie for later in the week, I'm happy to share today that this film gets many things right. And I believe that Downey and Burnett's involvement contributes greatly to this equation. In my interview with them, Burnett shared how the team were approached by Gary Barber, CEO of Metro-Goldwyn-Mayer, and invited to partner early in the film's script development. Both were on set in Italy during filming and both have been vital to the film's post-production and promotion. In fact, Burnett and Downey's partnership with MGM and Paramount has resulted in the joint venture between MGM and Lightworkers Media: United Artists Media Group.
The night before our interview, Downey and Burnett shared a few remarks at our screening event. Only hours after the horrific shootings in Orlando, we were gathered to watch a film with themes of reconciliation at its core. Roma spoke eloquently that night and again during our interview about the power of film at moments like these. When I asked her if it was perhaps possible for a movie to be a balm for wounded spirits, she eloquently shared:
We at our company certainly believe that it's more valuable to light one candle than to curse the darkness, and we try to do this through our work. The themes that are woven throughout Ben Hur are themes of reconciliation, of forgiveness, of mercy, of loving, of letting go of bitterness and hatred and anger--and through grace, stepping into a place where we can all get along. I think that we've seen such division rise up in our country...and separation... and it is our hope in some small ways through our work that we can find the bridges between us, because we are all children of a loving God and we have to look out for each other.
When Roma Downey shares words like these, I stop and listen. I've been exposed to enough of her work over the past few years to recognize the authenticity of her message. A gifted actress and filmmaker, her passion for her faith combines with an intense desire for excellence. Of equal interest to Downey and Burnett is the opportunity to bring this movie to a new audience, one they've dubbed the "Ben-who?" generation. Young movie goers who come out for big special effects and a fast-paced plot will ultimately be exposed to the project's underlying themes. But first they must be swept up in the movie's action and adventure and in the power of its storytelling.
While Ben-Hur is a fictional story (based upon the original book Ben-Hur: A Tale of the Christ written by Lew Wallace in 1880 and recently updated by his great-great-granddaughter Carol Wallace), Roma Downey and Mark Burnett continued their practice of involving scores of faith consultants from a variety of various faith traditions on this production. This attention to detail, so evident in project such as AD and The Bible, continues in Ben-Hur and is the reason why so many faith leaders are standing behind the movie. The team here recognizes that for this project to succeed, it must compete not only in a technical and special effects arena, but also in attention to small details.
Interviewing Mark Burnett and Roma Downey left me more excited than ever before to share this film with our readers. Tomorrow night, I will take you with me to the Hollywood premier. My review will run here on Wednesday.
For today, we have a special message from Roma to help you commemorate the Solemnity of the Assumption of the Blessed Virgin Mary. In my mind, Roma Downey is an amazing woman who is giving her life to her own way of leading others to Christ. And with films such as Ben-Hur, she's definitely getting it right!
Roma Downey - The Assumption of Mary from Motive Entertainment - Ben Hur on Vimeo.
I encourage you to make your plans now to see Ben-Hur on opening night, Thursday, August 18th.
Learn more about Ben-Hur at www.benhurmovie.com, or follow the film on social media at Facebook, Twitter, or Instagram.
Copyright 2016 Lisa M. Hendey
About the Author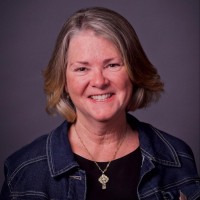 Lisa M. Hendey is the founder of CatholicMom.com, a bestselling author and an international speaker. A frequent radio and television guest, Hendey travels internationally giving workshops on faith, family, and communications. Visit Lisa at LisaHendey.com or on social media @LisaHendey for information on her speaking schedule or to invite her to visit your group, parish, school or organization. Visit Lisa's author page on Amazon.com.